 After a week of shocks and stars emerging for the future, Sunday sees two of the most established names in snooker go head to head for the Welsh Open title in Cardiff.
Trump and Bingham add clarity after an unpredicatable week
World number four Judd Trump faces Stuart Bingham after defeating Scott Donaldson 6-3, ending the Scottish youngster's impressive run in the tournament. Once again the 22-year old can be proud of his performance pegging back Trump's lead from 4-1 to 4-3. Ultimately experience told as Trump turned the match with a 82 break in the eighth frame, his third of four half century compilations after an impressive 131 to open the contest.
Bingham completely dominated the second semi-final, whitewashing compatriot Robert Milkins 6-0. Breaks of 127 and 101 punctuated a collected and impressive performance, over in a flash as Milkins was overwhelmed by Bingham's class. The World number two looks to be in fine form after forumlating breaks over 60 in five of those six fast-paced frames.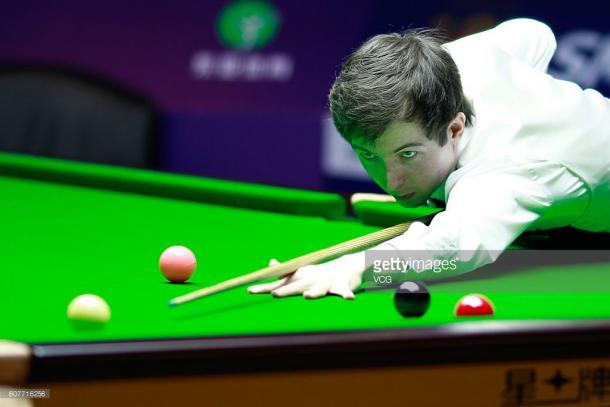 An exciting encounter in store
Both players will be reasonably fresh after their semi-finals, with the usual big hitters in the form of current champion Ronnie O Sullivan and Mark Selby eliminated earlier in the week. The clash will be highly anticipated with 2015 World Champion Bingham admitting "we've had some great matches and I'm looking forward to it. If I play like that it's hopefully going to be a high-quality match".
Bristol-based Trump will also be optimistic going into the final, ending the incredible run of 15-year old Jackson Page earlier in the week. He said "I feel like I've really improved this season. If I could win this and make it two ranking events in a season [after winning the European Masters in October], it would feel like a step up to a different level".
The duo have a close head-to-head record over the past six and a half years, with Trump edging the record books 10-7. However they have never met in a ranking event final, though Bingham did defeat Trump 17-16 in an epic World Championship semi-final on his way to taking the crown two years ago.