Shaun Murphy got on the plane back to England with extra luggage after securing the Gibraltar Open title despite going 2-1 behind against Judd Trump in the final. The Magician had a mixed route to Sunday's showpiece contest but turned on the style when it was really needed, as an action-packed weekend of snooker came to an exciting close.
Lisowski, Burden and Bond impress
As 127 matches were squeezed into three days of play, the Gibraltar Open was always going to throw up some exciting snooker and surprise results. With the draw split in half for the opening two days of action, Saturday's play followed the same pattern as the day previous, with surprise packages Alfie Burden, Nigel Bond and Igor Figueiredo joining the names of John Astley and Sanderson Lam on a shortlist of five players ranked outside the top 50 making the final 16.
The unpredictable results followed on Sunday as number 43 seed Jack Lisowski stunned top ten player Mark Allen, with a tournament high break of 145 contributing to a stunning 4-1 victory. The 25-year old had already enjoyed a riveting start to the weekend with victories over recent ranking tournament winners Anthony Hamilton and Mark King.
Although it was to be the end of the road for Astley, Figueiredo and Lam, who had reached the final 16 of a ranking event for the first time, Burden was to join Bond in the last eight. The latter had overcome Figueiredo in an expected result, though Burden edged a final frame decider against number 13 seed Ricky Walden to progress. Walden had looked in excellent form up until that point after defeating Liang Wenbo and World number one Mark Selby in previous matches, though Burden was to add his name to that of Anthony McGill on his list of Gibraltar scalps.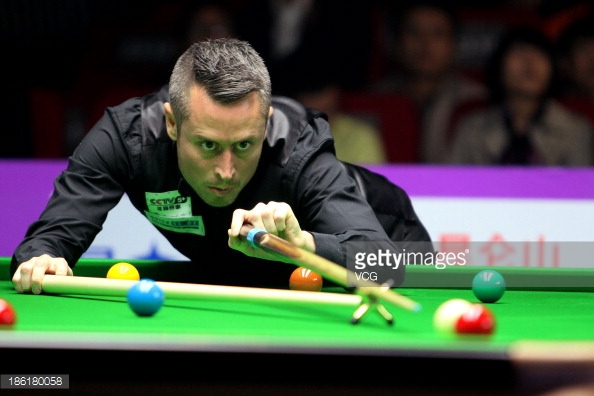 Murphy and Trump see off Bond and Day in the final four
Burden was unable to progress to the final four as he lost out to 51-year old Bond. What looked to be a remarkable achievement for the old-stager was put into perspective when the number 56 seed was whitewashed by Murphy in the semi-final in his first match of the weekend against a top 50 player.
Murphy had required a seventh frame against Mark Williams to reach that stage, after previously recording the same result in a struggle against number 76 seed Allan Taylor as Murphy went close to being embarrassed.
Trump and Ryan Day were to make up the final four after victories against Lisowksi and Neil Robertson respectively, the latter another surprise result, before Trump disposed of the Welshman 4-2 despite losing the opening two frames.
The Magician digs deep to recover and take the crown
Murphy seemed to have hit the peak of his rollercoaster weekend form going into the final, after recording three frames without dropping a point in that semi-final against Bond. However Trump had only lost six frames in six matches across the tournament, albeit without playing anyone ranked higher than 19, and he expressed that form with a winning break of 59 in the opener. Murphy responded to equalise, before an unanswered 84 gave Trump a 2-1 lead midway through the contest.
However the Magician was able to delve into his box of tricks to stage an excellent recovery. A break of 60 saw him draw level, before he matched Trump's 56 in the fifth after earlier pots to take a crucial frame and the lead for the first time. Trump continued to fight in the sixth but a valiant contribution of 96 saw Murphy over the line for his seventh ranking title.