 Rarely does a tournament go by without Ronnie O'Sullivan hitting the headlines and he has already made the news just a couple of days into the 2017 World Championship.
A long standing argument with World Snooker Chairman Barry Hearn has taken another twist with the five-time World Champion claiming to have been "bullied", though Hearn claims the "accusations are unfounded".
"I am not being bullied by threatening language"
O'Sullivan made the suggestions after limping past qualifier Gary Wilson in his opening match at the Crucible this weekend. A long-standing saga that saw the Rocket criticise a referee and swear at the Masters, a tournament he ended up winning, resulted in the former World number one being issued a letter of warning from snooker's governing body, WPBSA,
Since then O'Sullivan has protested via the media with one-word answers to questions and singing Oasis songs. Yet the story took another twist after his match with Wilson when he explained "I phoned Barry Hearn four weeks ago and told him I am done with you and your board".
He added "I won't get involved anymore because I am not being bullied by threatening language".
"Unfounded accusations such as these are damaging to World Snooker"
Hearn responded by explaining "I take any accusation of bullying and intimidation by me or World Snooker very seriously. Unfounded accusations such as these are damaging to World Snooker's global reputation, as well as my own, and we will take whatever action is required to protect this reputation from such inaccurate comments".
WPBSA chairman Jason Ferguson underpinned Hearn by stating "in terms of bullying and intimidation, we don't accept that at all. I'm more than happy to sit down with Ronnie and discuss the issues".
O'Sullivan is known for his confrontational manner but this latest saga seems to be of a different nature. The Rocket appeared emotional at the World Championship press event on Friday, reflected in this latest blast in the media. He was out of sorts against Gary Wilson and now faces a tough task if his head is not in the right place against 2005 World Champion Shaun Murphy later in the week.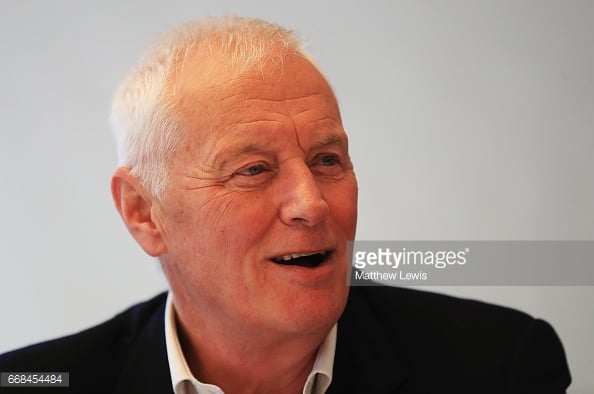 The most controversial player in snooker history
The most decorated player in the 21st Century has been a media's dream with a rollercoaster career in and out of the sport. Problems arose in 1996, just four years after turning professional at the tender age of 16, when he was found guilty of physically assaulting a media official.
Just two years later he tested positive for cannabis, followed by his first stint out of the game the season after when he was reported to be suffering from exhaustion and depression.
A relatively quiet period ensued with O'Sullivan clearly focussed on his snooker, only for him to hint to the media in 2005 that he may retire. After a spell in America, O'Sullivan returned but more controversy followed with tournaments witnessing the deliberate removal of tips, forfeiting matches by walking out and claiming draws were fixed.
A string of high-profile controversial media comments ensued before he appeared to lose the plot at the World Championships in 2015. A breach of dress code, suing chalk to line up a shot and snapping his cue in half ultimately grabbed the headlines again. Since then he also turned down the chance to compile a maximum break claiming the prize money of £10,000 was not worthy of a 147.
Is O'Sullivan bigger than the sport?
Many people feel a number of O'Sullivan's stunts are to hit the headlines but ultimately he is the best-known player on the planet and adored by many a fan. His high-tempo snooker, matched with a controversial personality keeps fans flocking to the major events.
So the problem for Barry Hearn and Jason Ferguson is how they go about punishing O'Sullivan. Arguably snooker needs the veteran more than he needs the sport. Yet with this latest incident pouring out more emotion than ever before, snooker could have already lost their greatest headliner. Watch this space.