John Higgins never making a maximum break at the Crucible is one of snooker's greatest mysteries.
Despite winning four World Championships, the Scotsman has never reached the magical mark on the big stage and he was outscored by Mark Allen in their second round match.
Yet the nous and tactical ability of Higgins secured his route through to the quarter-finals.
Higgins takes frames at critical moments
Allen produced one of the best individual sessions of the tournament thus far with three centuries and another three half-centuries to hold a 5-3 overnight lead.
However, Higgins wasted little time in chasing his opponent down as he began the second session with four consecutive frames, including compilations amounting 84 and 124 to take the lead for the first time in the match.
Northern Ireland's Allen responded after the interval with a break of 116 and looked set to win a second frame as he made 70. Yet Higgins compiled the first of two critical steals in the contest as a break of 72 gave him an 8-6 lead. The pair then exchanged two low scoring frames to end the session as Higgins remained in control.
In a vital final session, Allen opened the scoring with a break of 76. He then looked set to draw level again after a composed 58, only for Higgins to steal the frame once more with a 63.
The World number six then made 120 to put himself a frame away from victory, before Allen responded again with 54. Yet it turned out to be a consolation as Higgins won two consecutive frames without Allen potting as he won 13-9.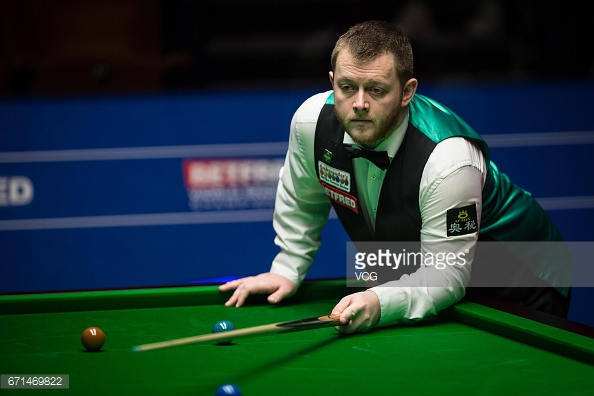 Selby looking in great shape
World number one Mark Selby got the second leg of his World Championship defence of to a positive start against Chinese youngster Xiao Guodong.
After almost a week away from the table, Selby showed no signs of rustiness as breaks of 67 and 58 gave him the opening two frames. Guodong struck back before Selby took another frame to lead 3-1 at the mid-session interval.
Selby returned with formulations of 51 and 76 as he threatened to run away with the match at 5-1. However, Guodong compiled a confidence boosting 89, only for Selby to respond with a 57 to lead 6-2 overnight.