 Tereza Martincová reached the Women's Tennis Association's (WTA) tournament's main draw next week in two sets with a 6-2, 6-3 victory over Great Britain's Eden Silva.
Could another Brit make the main draw?
The Centre Court crowd were looking forward to trying to push another Brit into Monday's main draw in the form of Silva. Her career high singles ranking by the WTA came in April 2015 when she was ranked No. 624 in the world. However, her current ranking has dropped from this as she is now ranked No. 684 in the world. She has won several doubles titles in different competitions throughout her career but will have also been hoping to impress individually at this tournament. She set up this match by beating Deniz Khazaniuk of Israel in three sets yesterday afternoon, 6-3, 3-6, 6-1.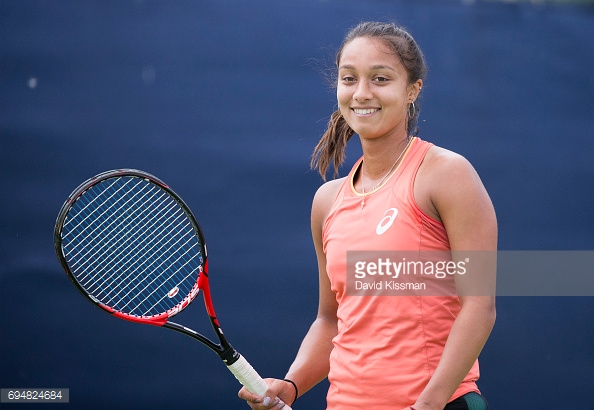 The only thing standing in her way was Czech player Martincová. The 22-year-old reached the second qualifying round yesterday as she beat Nottingham's Freya Christie in two sets 6-3, 6-3.
Martincova dominates opening set
After Silva managed to hold her first service game, it was Martincová who really took control of the opening set. She went on to win the next five games in a row to make it 5-1 and give Silva a mountain to climb if she was to get back into the set.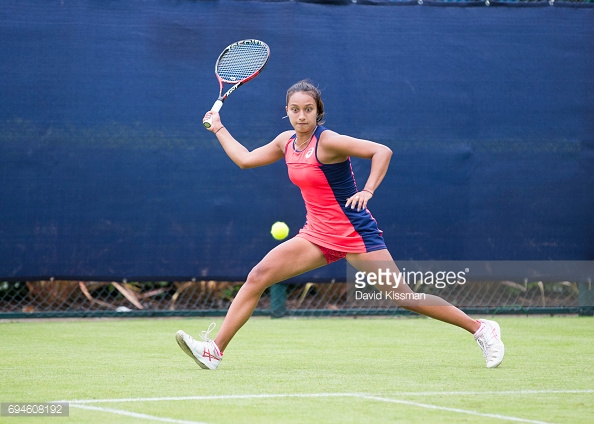 However, the Brit responded to this in the best possible way with a perfect service game to reduce the deficit to 5-2. Despite this, Martincová was able to comfortably serve the set out for 6-2 and move to within one set of the main draw next week.
Silva puts up a fight
Martincová made a quick start to the second set as she immediately broke Silva's serve to go 1-0 up after a lengthy game. Two consecutive holds saw Silva get off the mark in the set and reduce the deficit to 2-1. However, Martincová responded to this with a perfect service game to make it 3-1. She then moved to within two games of the main draw as she once again broke Silva's serve to make it 4-1.
Silva was able to make the set interesting as she won the sixth game by breaking Martincová's serve to make it 4-2, much to the delight of the Centre Court crowd. The Brit then followed this up with a perfect service game to get right back in the set at 4-3. This fightback did not phase Martincová as she won her next service game with ease. The Czech then broke once more to seal the set 6-3 and the match 2-0.
What next for Martincová?
Martincová will now have to wait to find out who she will face in the main draw of the competition next week. She has shown over qualifying weekend that she is capable of putting in some very impressive performances and will fancy herself to progress further in the tournament.