The New York Empire have slumped to their ninth straight defeat, the latest loss coming at the hands of the defending King Cup champion Orange County Breakers by a 2-5, 5-2, 5-2, 5-2, 5-3 score.
The Breakers recovered from losing the first set convincingly by winning the last four sets in emphatic style to improve to 4-5 and keep their chances of finishing in one of the top two spots alive while the Empire fell to 0-9.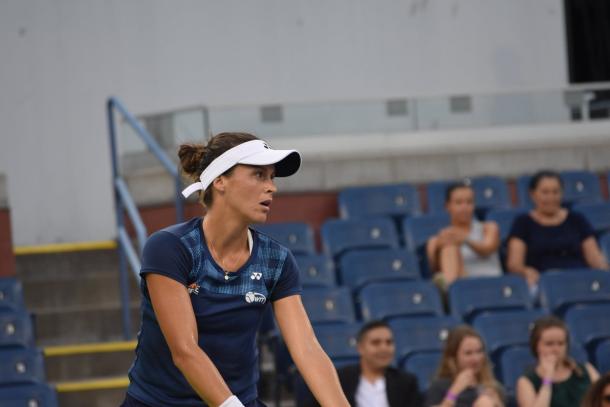 Teams trade blowout sets to begin the match
Women's singles was first up with the Empire selecting Tatjana Maria to go against the Breakers' Yanina Wickmayer. The German gained the break in the fourth game when her slice drew a forehand error from Wickmayer for a 3-1 lead.
She clinched the set when the Belgian flew a forehand long, giving New York a rare lead this season.
Next was men's doubles with Orange County's Marcelo Demoliner and MacKenzie McDonald facing New York's Mardy Fish and Neal Skupski.
Orange County achieved the first break when Demoliner's powerful return forced a missed volley from Fish to give the Breakers a 2-0 lead.
The teams traded breaks late in the set, but it made no difference to the outcome as McDonald fired an unreturnable serve to even the score at 7-7.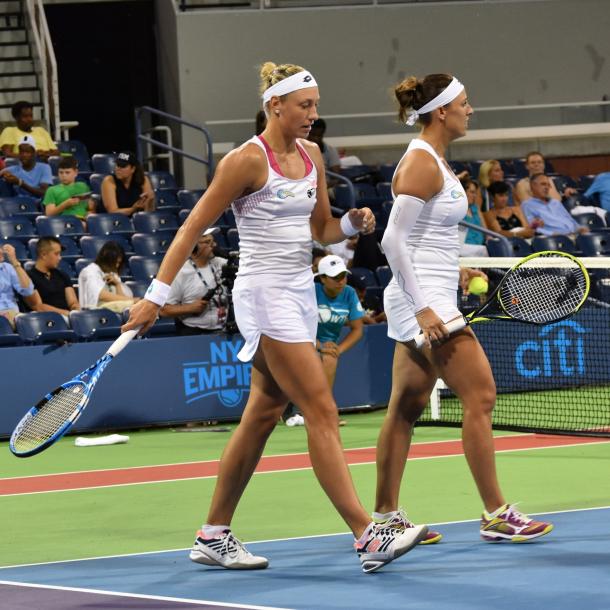 Breakers take the final three sets comfortably
Fish and McDonald squared off in men's singles in the third set. It was McDonald who broke first on a forehand well long from Fish. Holding his serve comfortably, the 23-year old broke the former world number six when Fish flew another forehand wide, giving the Breakers a 12-9 lead.
Wickmayer returned for women's doubles with Andreja Klepac against Maria and Maria Jose Martinez Sanchez. The Breakers broke in the fourth game when Martinez Danchez double faulted, giving Orange County a 3-1 lead.
The set was clinched when Klepac played a delicate slice/overhead smash combination to send the Breakers into a 17-11 overall lead.
The final set of the night was mixed doubles as Orange County sent out Klepac and Demoliner against New York's Martinez Sanchez and Skupski. The Breakers again struck first, Klepac angling a crosscourt forehand off for a winner and a 2-1 lead.
Neither team lost serve again, but the Empire came close to forcing a tiebreak in the final game, but Demoliner knocked off a volley on match point to seal the win, adding to New York's frustration.