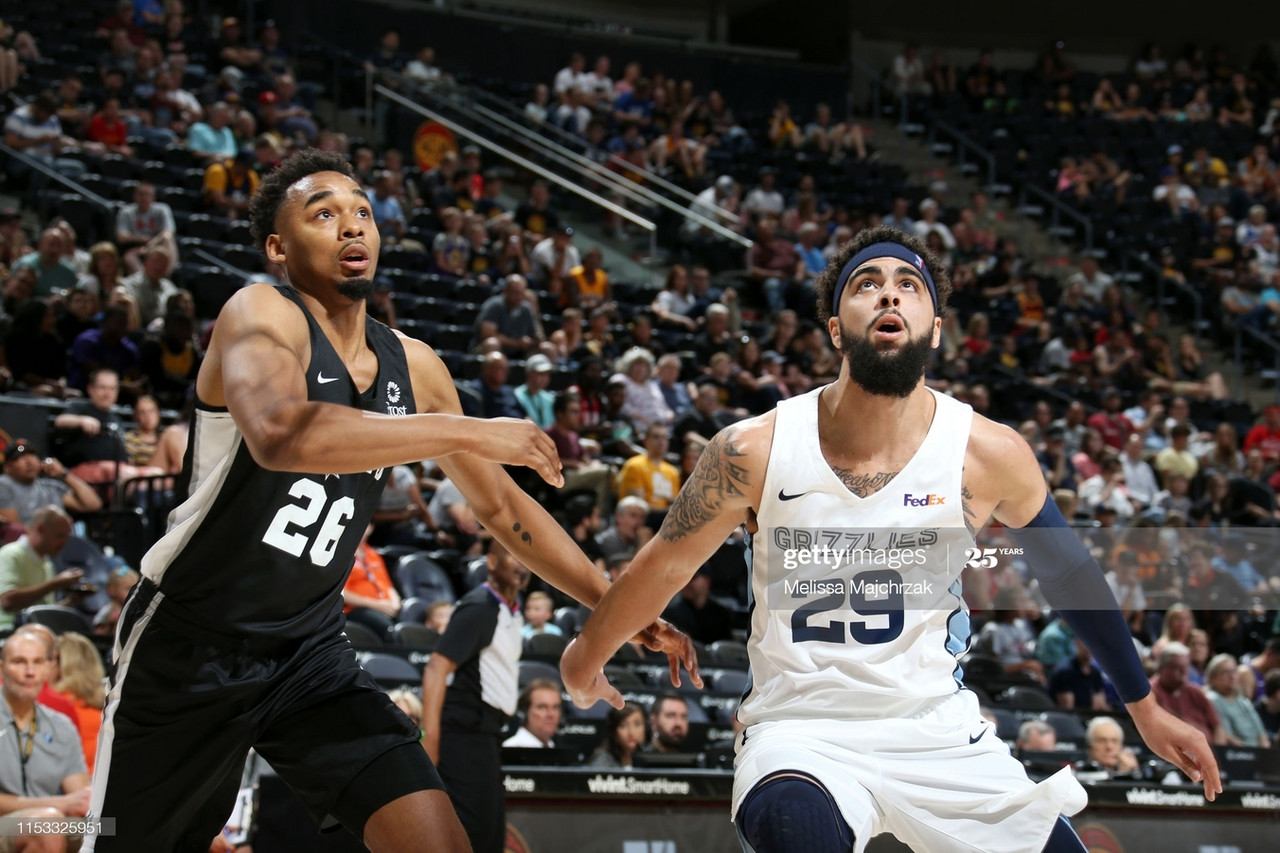 Lyle Hexom has been confirmed as the Manchester Giants' second new signing this summer.
The former Memphis Grizzlies Summer League star joins Jordan Whelan as the Giants prepare for the new season where they will be playing in their new home, the National Basketball Performance Centre.
The Giants are keen to improve upon last season's finish when the season was void, as they found themselves rock bottom in the British Basketball League Championship.
What will Hexom bring?
Hexom is a huge threat at both ends of the court - on offense and defence, averaging 21 points, 10 rebounds in 2019 and winning Heart of America Athletic Conference Player of the Year too.
Standing at 6ft8, the forward is known for his blocking abilities, leading in blocks at Peru State College for the season last year, averaging 2.4 a game - a school record.
But Hexom is also is a reliable shooter from deep and he holds another record at Peru State - managing to hit ten buckets from behind the arc in one game.
His experiences in the US playing college basketball and also in the NBA Summer League will be vastly beneficial for the Giants.
Hexom can also bring some experience from Europe with him to the Giants, as he had a short stint with Djurgarden in Sweden where he played one game, albeit a solid debut - scoring six points and winning seven rebounds for his team.
Hexom can be the shining star in Manchester
The 6ft8 forward has many admirers both across the pond in the US and here in Britain.
Some of his highest profile admirers include NBA teams Memphis Grizzlies, Charlotte Hornets and Washington Wizards.
It's fair to say the Giants are extremely proud to have the star with Manchester for the next season, and their performance analyst Tom Fletcher tweeted of his excitement, saying that Hexom could 'light it up' in the BBL.
Giants head coach Danny Byrne also spoke of his delight to have the former Peru State athlete, telling the Manchester Giants website:
"Lyle is a flat out scorer, with a huge amount of offensive variety to his game.
His ability to score from almost anywhere and in so many different ways, at his size, makes him extremely difficult for opposition defences to cover."

"Despite his scoring ability making the headlines, Lyle is also a solid rim protector, and was third in the entire NAIA in blocked shots a couple of seasons ago.
He has averaged around two blocks per game in each of his last three seasons."