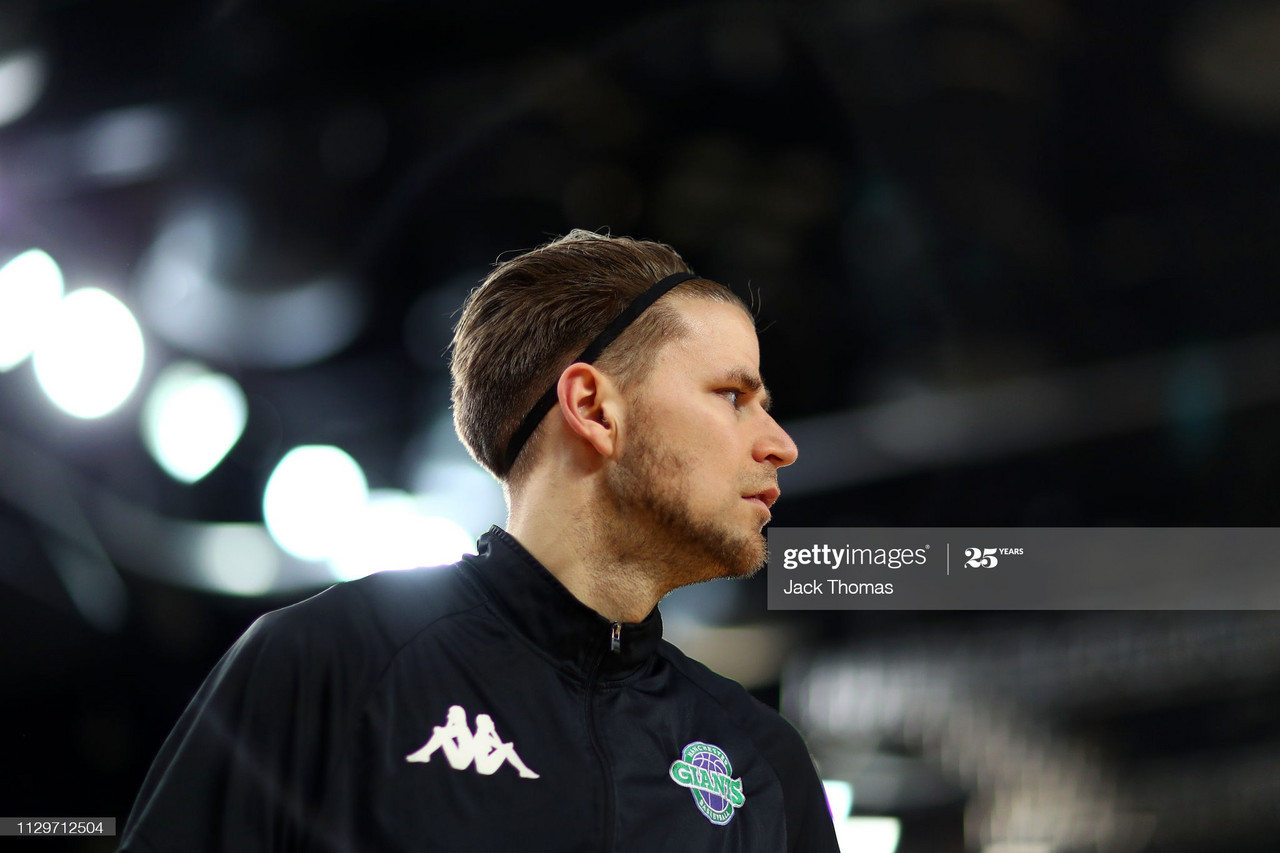 Callum Jones has officially been announced as a Sheffield Sharks player, ending an eight year spell with the Manchester Giants.
Jones, 34, also formerly of the Worcester Wolves, joints the Sharks to become their fifth signing for the 2020-21 season, but also their first brand new face to the team.
The Sharks have already re-signed Mike Tuck, Mackey McKnight, Nick Lewis and Rob Marsden who are all already familiar faces to the Sharks.
Small world
Jones also is a familiar face to some members of the Sharks, playing alongside team captain Tuck at the 2018 Commonwealth Games for Team GB.
The 6ft4 star also graduated from Pace University, New York, like his new Head Coach, Atiba Lyons.
The experienced guard also revealed that he is an alum at St Thomas More School, Oakdale, Connecticut, alongside former Sharks star Terrell Myers.
Furthermore, Jones is also a former teammate of Marsden who was formerly of the Giants too.
Reliable and proven
Signings like Jones are always low-risk because you know what you are going to get.
The new Sharks guard has been consistent with his numbers for years, particularly since the 2014/15 season, where he posted an average of 12.3 points, 5.9 rebounds and 5 assists as well as 1.2 steals per game.
Since that season, Jones has not let his average numbers in any season drop below 11 points, 3 rebounds and 3 assists.
It was only three years ago in the 2017-18 season where the former Giant posted some of his best numbers, averaging 13.9 points, 4.5 rebounds and 6.4 assists, a season only bettered by himself in the 2015/16 campaign.
Grateful Jones
Jones spoke of his delight about the move and assured fans he will still be an important player in the British Basketball League.
Jones said: "I still feel like I have a lot of basketball left in me and can add value to any team.
"I'm so appreciative to the Sharks organisation for the opportunity and am looking forward to getting back to playing.
"The roster so far looks strong and with the familiarity and so many guys returning, we will be able to have a positive start."
Head Coach Lyons also spoke about Jones in a very positive light, saying:
"It's great to have another pace setter on the team.
"Callum is valuable asset at the point guard position, making us much deeper at that spot alongside Mackey McKnight.
"He comes from a basketball family, his drive and experience will improve us overall as I continue to build out the rest of the roster."