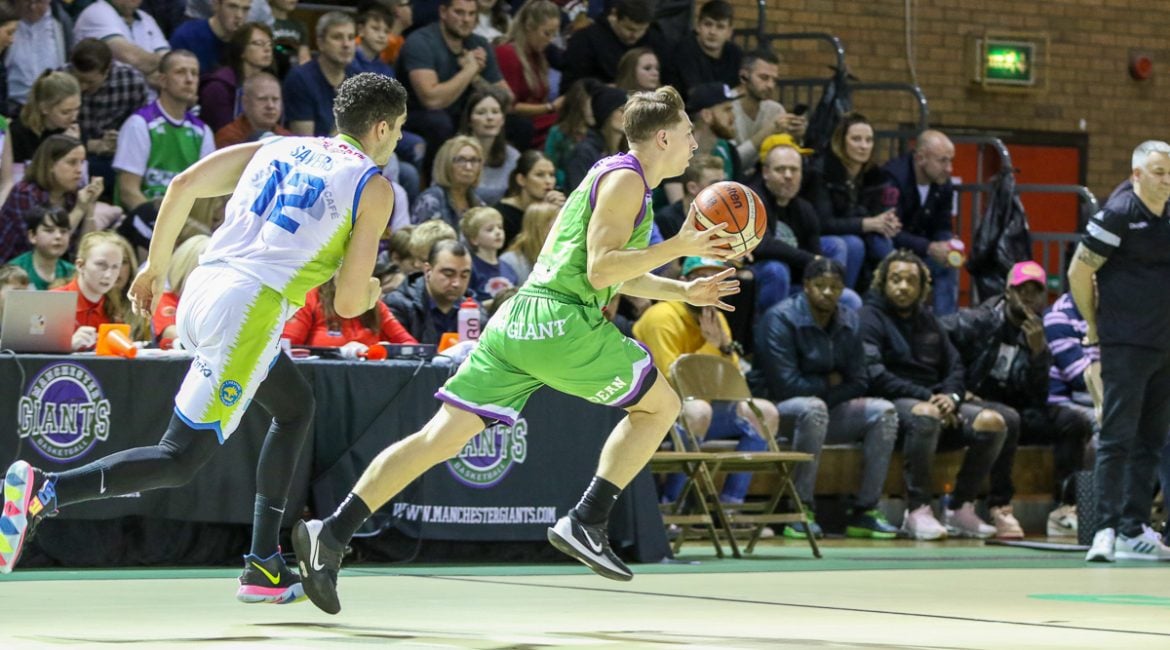 Point guard Jack Hudson has returned to the Manchester Giants for the 2020-21 season, becoming their second signing of the week as he joins Lyle Hexom in committing for the next year.
Hudson joined the Giants mid-season last time out, after impressing with his hometown side Liverpool B.C and he became an important part of the squad in Manchester.
The Giants are looking to improve on their last campaign and if this week of signings is anything to go by, they clearly are showing their ambitions for the upcoming BBL season.
It will be arguably Hudson's biggest season this year, as the new signing will take the spot as starting point guard for the next season.
Day time lawyer, night time baller
There aren't many athletes let alone basketball players that can say that they are extremely clever off the court as well as on it.
Hudson, however, may just be the exception as he works in a solicitors in Liverpool where he is a civil litigator, representing clients across England and Wales.
Outside the courtroom, Hudson is known for his efficient scoring, playmaking ability and defensive skills.
While the pick-pockets are usually the ones in the courtroom that are in trouble, Hudson has proven he is somewhat of a pick-pocket too on the basketball court, making two steals per game in his final three games of last season.
Also in those three games, the 26-year-old put up nine points and five assists, while averaging across the season just under four rebounds per game and under two turnovers per game.
Hudson was a dominant force before his move to the Giants while with Liverpool, where he put up 12.6 points per game, along with 5.3 rebounds and 5.3 assists and 2.9 steals across seven games.
Bright light in a gloomy season
Head coach Danny Byrne was full of praise for Hudson, talking to the Giants website.
"Jack's performances were one of the bright spots from last season, and he has not looked out of place at any stage as he has moved through the levels," said Byrne.
"I said when we initially signed him that I'd wanted him here for three years, so to now be building around him as a North-West based player is exciting.
"A few months ago we anticipated being in the market for a US point guard, but Jack played so well towards the end of last season that we altered our recruitment strategy, and he'll be our starting point guard this season.
"I don't think that achievement should be underestimated for a local player who has stepped up through the divisions.
"His defence sets a tone for us, and the level-headed manner in which he ran the team from the point guard position is exactly what we need.
"He will only continue to learn and grow in the coming season as we put a strong group of players around him."
Point to prove for Hudson and the Giants
Hudson is adamant this season was the season that not only he needs to establish himself as a starter this season, but the Giants need to make sure they are no push-overs.
"I think I handled the step up well, I was prepared for it, and I knew what was required in this league," said Hudson.
"This season is all about establishing myself in this position from a personal point of view and as a group, we have a point to prove this coming season.
"We want to give the fans something to shout about, especially as we move into our new home, which is something we're all really excited about."