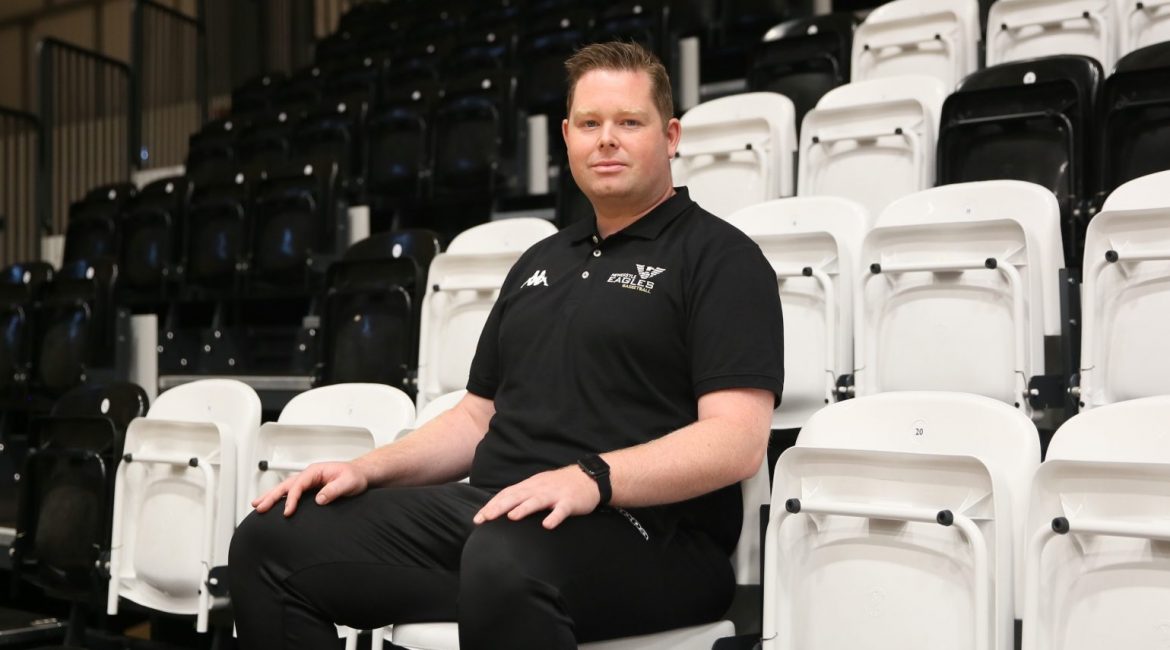 Owner of the Newcastle Eagles, Paul Blake, has today afforded long-term backing to Coach Ian MacLeod, announcing that the 2019 replacement for Fabulous Flournoy has 'earned the right to drop the interim tag and will become the Eagles full-time head coach.'
MacLeod, who became the interim coach of the BBLs most successful franchise in September last year, repaid owner Blake's faith in him by leading the Eagles to the BBL Trophy, their seventh, in a nail-biting 96-94 overtime victory over Team Solent Kestrels in mid-March.
That night saw Rahmon Fletcher rack up 29 points and was ably assisted on the board by Darius Defoe (23) and CJ Gettys (21) - the Eagles lifting their 25th trophy, and MacLeod finishing the campaign in posting a winning record.
Speaking to newcastle-eagles.com of the announcement, Eagles owner, Blake said:
"I'm pleased to announce that Ian will now come into the full-time role for the coming season and am excited with the team that is coming together.
"After several seasons supporting Fab (Flournoy), Ian stepped into some very big shoes, inheriting a team that was literally making its way to Newcastle on the day he agreed to take on the interim role."
With that winning record in his first season at the helm, reaching the quarter-finals of the cup, and success in the Trophy, MacLeod's first was better than that posted by his predecessor.
MacLeod added of his promotion in the Eagles' hot-seat that:
"It is truly an honour to have position confirmed.
"It has been a whirlwind ride so far and I am looking forward to helping shape the club as we move forward, particularly in these difficult times.
"This is a big club but we can go further and higher.
"I hope to be able to do the role justice and give the city and fans the dedication the role deserves."
If his support to his predecessor, Fab Flournoy, and his successful spell as 'interim' head coach is anything to go by, then Coach MacLeod's commitment and dedication to the Eagles cause is there for all to see.