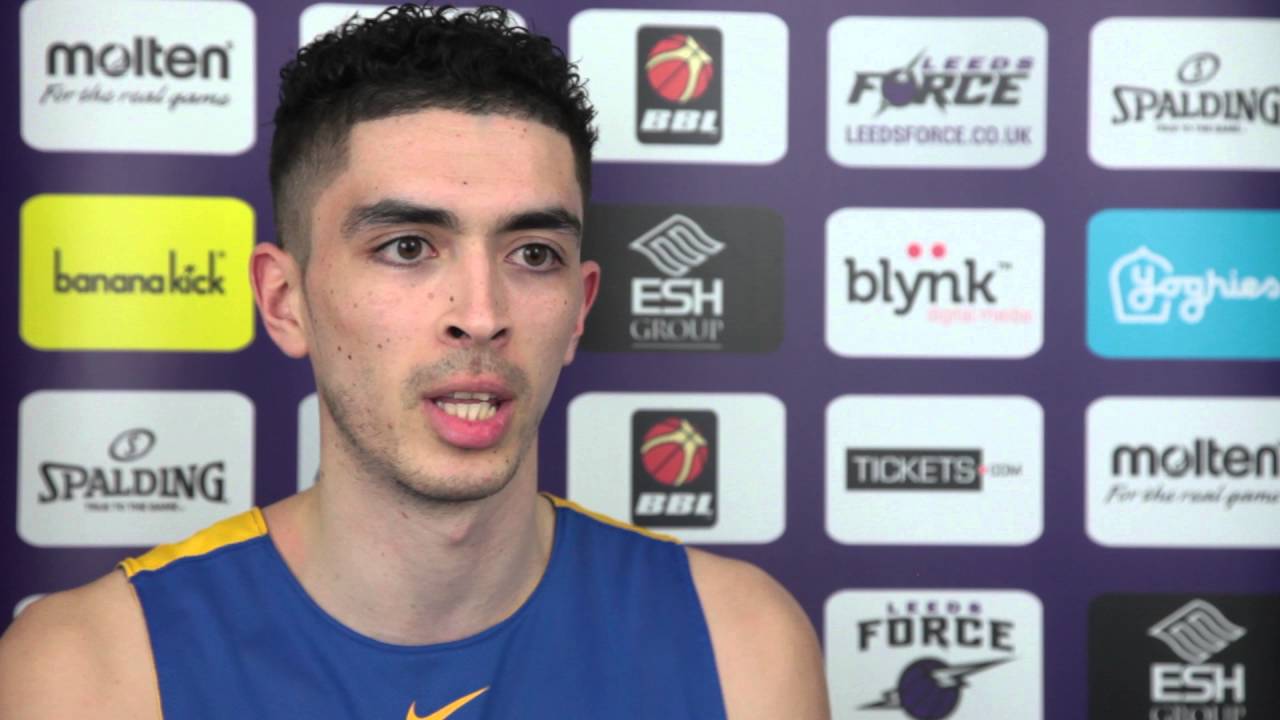 British shooting guard Louis Sayers has become the Newcastle Eagles' fifth confirmed signing of the summer and their second new arrival.
Sayers, who at 6'7", can also play the small forward, and will be entering his seventh BBL season despite being only 28-years-old.
Journeyman
After completing his apprenticeship in the EBL with Reading Rockets and Hemel Storm, sayers first entered the BBL with Plymouth Raiders back in 2013/14.
He stayed there for two years before moving on to the Leeds Force, where he teamed up with Eddie Matthew who was with the Eagles last campaign.
Sayers then spent a year in Germany before returning to Plymouth, teaming up with Matthew again before signing for the Cheshire Phoenix in 2018/19 - spending two seasons in the North West.
Now, he's staying in the North East with the Eagles and admits his friendship with Matthew has helped.
"Eddie has told me a lot over the years about the club and the city and he speaks very highly of everyone/everything involved," said Sayers.
"Growing up watching the BBL and then throughout my career as a player, I've always had a lot of respect for the club, how it operates, and everything it has achieved.
"So, signing for the Eagles is an exciting time for me. I was contacted by Coach MacLeod about the opportunity and, although it was unexpected, I felt that it was a perfect progression in my career."
Aim of silverware
A player known as a solid contributor to any team he's played in, Sayers averaged almost nine points and three rebounds a game in his last two seasons at Cheshire, and the shooting guard is quite clear in what he can bring to The Eagles and his hopes for the season.
"I pride myself on being a good teammate/person first and foremost but in terms of what I will specifically bring to the game, I think I'll be another shooter to help spread the floor and all-around energy on both ends of the floor."
"My main goal for the season is to win some silverware! It'd be great to add another winning season to the Eagle's impressive collection."
After confirming the signing of Sayers, Head Coach Ian MacLeod spoke of how confident he is that he has a player that is going to fit right into his roster and has plenty to offer.
"Louis brings a specialist shooting touch to the roster along with good height and is in the peak of his career.
It is important that we have a solid and reliable cohort of British players and Louis adds to that.
His BBL experience will be a great asset for us."
The Eagles roster is now beginning to take shape and looking very solid with further exciting announcements to come in the near future.