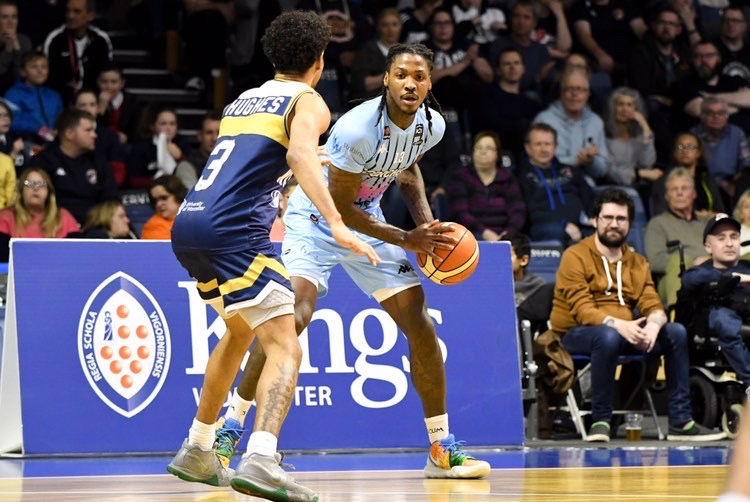 Surrey Scorchers have announced their 3rd signing of the season, as Lovell Cook returns for the upcoming 2020/21 BBL campaign, joining fellow Surrey returnees Rashad Hassan and Tayo Ogedengbe.
Lovell played the 2019/20 season with the Scorchers, and through his impressive stat line of 19 points, six rebounds, 2.4 assists and one steal per game, the 30-year-old American has earned the right to re-sign.
Lovell has previously played in the BBL with London Lions in 2014/15 and Bristol Flyers in 2016/17.
Since finishing his college basketball career with the University of New Orleans in 2013, Lovell has accumulated 6 years of pro experience all around the world, playing for teams in Mexico, Canada, Ecuador and Panama.
Professional Scorer
Lovell is a 6'7, highly-skilled, shooting guard/forward who is a great threat to an oppositions defence because he can score a variety of ways.
Last season Lovell shot 49% from behind the 3pt line, recording two made 3pt shots per game.
Head Coach Creon Raftopoulos wanted to bring Lovell back for his scoring capabilities:
"Once again this is an important signing for us.
"When Lovell came in late last season he showed what he was capable of.
"I see him as a professional scorer, and I would expect that not to change.
"I'm sure the fans will be delighted to have him back, as am I.
"It's a different year, so I felt trying to get experienced players who want to be part of our organisation was a key focus.
"Lovell ticks all the boxes, and he loves being in Surrey."
Lovell likes the Scorchers System
Surrey Scorchers are notorious for their fast-paced style basketball under Coach Creon and Lovell is excited to get back to playing the surrey way:
"I'm excited to have the opportunity to come back to the Scorchers, especially after how last season ended.
"I'm excited to have a new start, I feel like we made a lot of big strides last season.
"I feel like I fit into Creon's system, I feel super comfortable.
"I can't wait to get started."