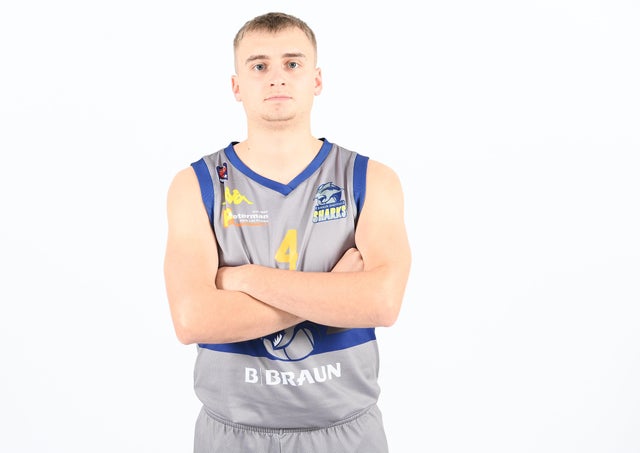 Local Sheffield point guard and lifelong Sheffield Sharks fan Nate Montgomery has resigned for his boyhood club for a third successive year.
This news will come as no surprise to Shark fans as they followed Nate's impressive rise through the ranks in the junior team, earning him his first BBL contract and now an extension.
The news about Montgomery's resigning was broke in a very creative way on the Sharks Facebook live stream.
Mike Shaft, the announcer on game days, hosted this stream and would get to interview the man of the moment.
"I can't remember not being involved in basketball"
During the interview Nate would talk about how his parents obsession with the game and the Sheffield Sharks would rub off onto him, opening the doors for his future career.
Although Nate has played in limited minutes during his last few seasons with the Sharks, his efficiency is something to behold.
Standing at just 5'9", Nate has somehow found a way to lead the Sharks in total shooting percentage for the past two seasons, shooting it at a ridiculous 71.4% in the 18/19 season.
Montgomery would describe himself as a three point specialist, and is used exactly like that by head coach Atiba Lyons.
Montgomery can be relied on when a clutch shot is needed, something that is an invaluable asset to have in crunch time.
The resigning of Nate should send a message about what a crucial part to the Sharks system he is, playing limited minutes but being trusted in the biggest moments of the game.
The story of Nate Montgomery and his development within the Sharks organisation is an intriguing story and one that is surely going to have more chapters in the upcoming 2020-21 season.