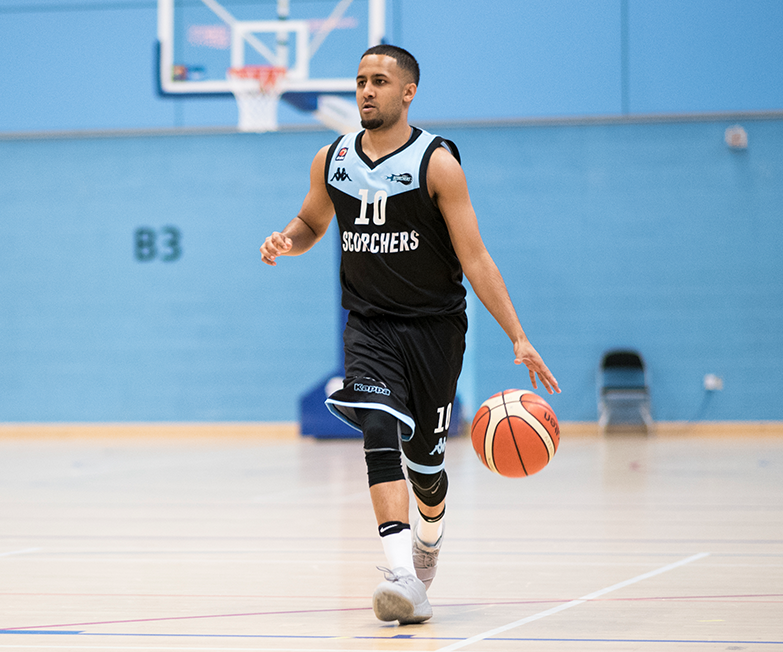 The Surrey Scorchers have announced the signing of Caylin Raftopoulos ahead of the 2020/21 BBL season.
This will be Caylin's 4th season with Surrey, and he will be joining Rashad Hassan, Tayo Ogendengbe, Skyler White and Lovell Cook in the squad.
Sharpshooter
Caylin is known for his shooting talents, last season he averaged six points , shooting 37% from behind the three point line in 20 minutes of action per game.
Standing at 5'8 Caylin plays the Point Guard position, and as well as being a threat from deep, as well as facilitating the Surrey offence - last season he averaged 2.4 assists per game.
Surrey is a home for Caylin
Caylin is also the Head Coach of the Surrey Scorchers academy at Three Rivers College, where he hopes to develop the academy whilst playing for the Scorchers:
"It's great to be back.
"Surrey is a home to me, and I'm building up the Academy trying to make it my own.
"Last season we were building up some momentum, so it was disappointing due to Covid that we couldn't push for a playoff spot."
Playoffs is non-negotiable for Caylin
Surrey missed out on the playoffs in the 2018/19 season, and with last season being cut short due to COVID-19 the Scorchers missed out a potential chance to compete in the playoffs.
Caylin hopes to be back in the playoffs this season:
"This year playoffs is a minimum, we want to be in contention with playoffs and cup competitions.
"To have someone of Rashad's calibre is great. He is a dominant big who can play back to the basket – he's a veteran.
"Lovell can score with the best of them, Skyler is an elite shooter, and Tayo does everything you need him to do.
"If we add a couple more pieces to that we will be a force to be reckoned with."
Raftopoulos Connection
Caylin is also the son of Creon Raftopoulos who is the Head Coach of the Surrey Scorchers.
Creon spoke about coaching his son:
"Any coach who has to coach their own son knows it is not easy, but Caylin's maturity and experience makes it a lot easier for me.
"He accepts his role, in some games he will have a big part to play, and in others we will need his experience from the bench.
"He's a big part of the structure being the Head Coach for our Academy.
"I'm really excited to keep him for another season."