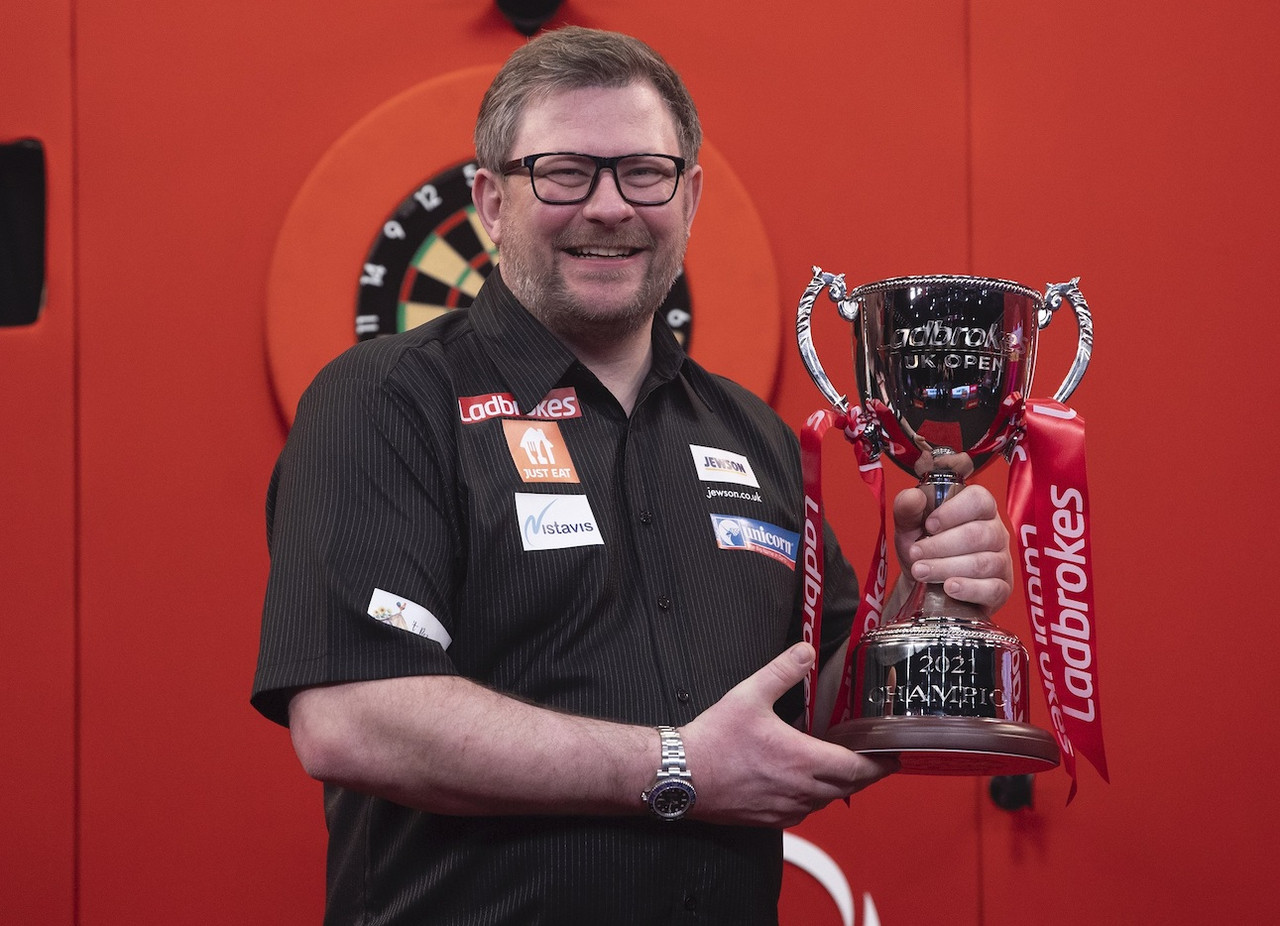 The World Matchplay is a showcase event held at the magnificent Winter Gardens in Blackpool.
It is the next major tournament on the PDC calendar and one that could see the return of fans in the UK which means it will be a focal point in the coming months.
Who is currently on course to qualify?
Of course, newly crowned World Champion and Number One Gerwyn Price sits at the top of the 'Order of Merit'. Peter Wright will provisionally join him as World Number Three, hot on the heels of current World Number Two Michael van Gerwen
Some way back is James Wade, Rob Cross and Dave Chisnall, who are all chasing down a top three spot.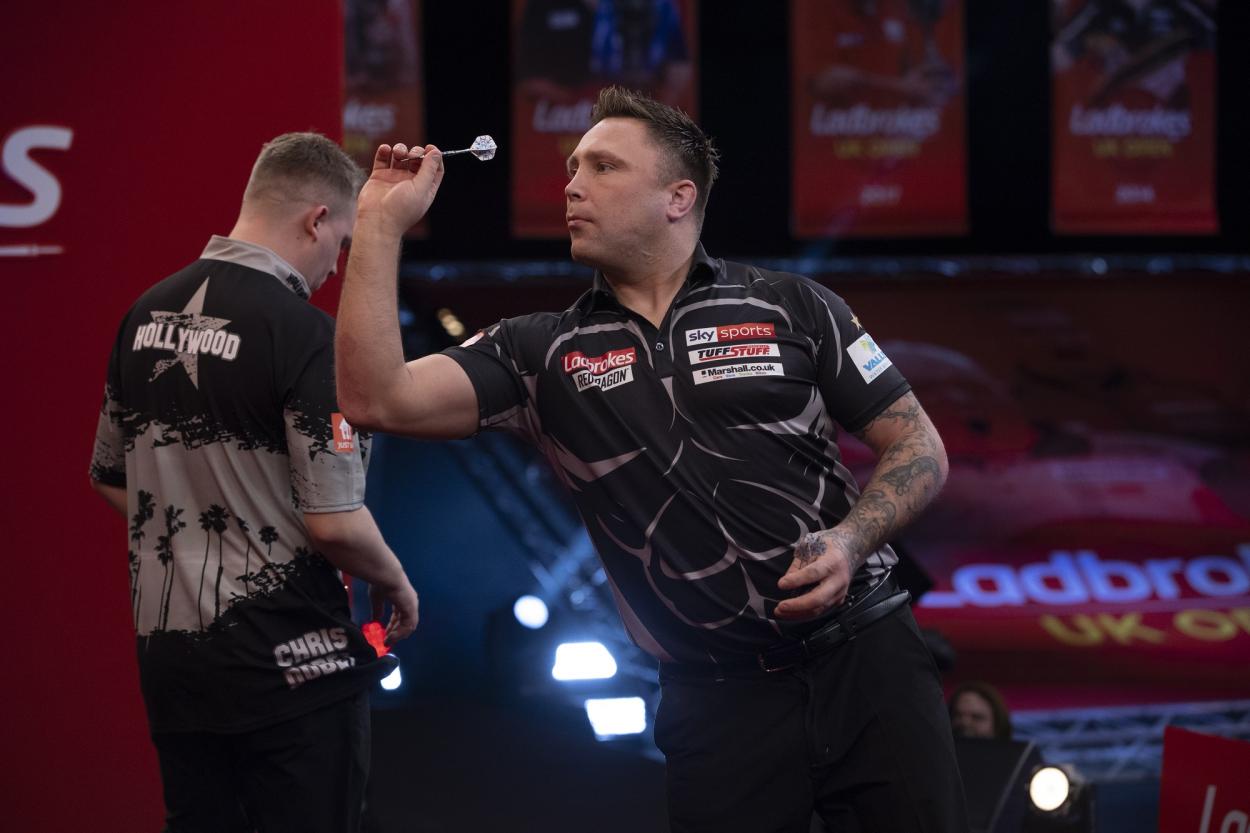 Pro Tour 'Order of Merit'
In terms of the ProTour 'Order of Merit', Jonny Clayton and Devon Peterson currently lead the way with the former just outside the PDC 'Order of Merit' top 16.
If Clayton has another few good runs on the ProTour, he could qualify outright through the 'Order of Merit' while Damon Heta, Mensur Sulijović and Danny Noppert round up the top five.
Darius Labanauskas currently sits just inside the top sixteen alongside William O'Connor, Brendan Dolan, and Dirk van Duijvenbode.
But for the likes of veterans Steve Beaton and Adrian Lewis, they look to both be missing out with Beaton not even in the top 32.
Whilst the return of Raymond van Barneveld sees him conditionally sat just outside of the top 32 after winning his first ProTour event since 2013. If the Dutchman can manage to acclaim another victory, he will likely be assured of a return to the prestigious Winter Gardens.
2021 World Matchplay race
Prize money in the tables below includes money acclaimed at the UK Open.
| | | |
| --- | --- | --- |
| Position | Name | Total Prize Money |
| 1 | Gerwyn Price | £1,293,500 |
| 2 | Michael van Gerwen | £1,044,500 |
| 3 | Peter Wright | £1,018,250 |
| 4 | James Wade | £524,250 |
| 5 | Rob Cross | £474,750 |
| 6 | Dave Chisnall | £433,250 |
| 7 | Gary Anderson | £424,750 |
| 8 | Michael Smith | £401,000 |
| 9 | Dimitri Van den Bergh | £375,250 |
| 10 | Daryl Gurney | £359,750 |
| 11 | Nathan Aspinall | £358,500 |
| 12 | Ian White | £353,000 |
| 13 | Glen Durrant | £344,500 |
| 14 | Krzysztof Ratajski | £329,250 |
| 15 | Jose de Sousa | £322,750 |
| 16 | Joe Cullen | £302,500 |
| 17 | Jonny Clayton | £281,000 |
| 18 | Stephen Bunting | £278,000 |
| 19 | Simon Whitlock | £267,000 |
| 20 | Mensur Suljovic | £257,000 |
| 21 | Mervyn King | £253,250 |
| 22 | Chris Dobey | £210,500 |
| 23 | Danny Noppert | £209,250 |
| 24 | Jeffrey de Zwaan | £207,000 |
| 25 | Adrian Lewis | £205,000 |
| 26 | Vincent van der Voort | £190,500 |
| 27 | Jermaine Wattimena | £189,750 |
| 28 | Gabriel Clemens | £187,750 |
| 29 | Jamie Hughes | £184,250 |
| 30 | Devon Petersen | £183,750 |
| 31 | Dirk van Duijvenbode | £177,750 |
| 32 | Ricky Evans | £176,500 |
| 33 | Luke Humphries | £155,500 |
| 34 | Brendan Dolan | £147,750 |
| 35 | Steve Beaton | £143,000 |
| 36 | Keegan Brown | £138,750 |
| 37 | William O'Connor | £138,000 |
| 38 | Ryan Searle | £133,500 |
| 39 | Kim Huybrechts | £130,250 |
| 40 | Max Hopp | £122,750 |
| 41 | Darius Labanauskas | £121,250 |
| 42 | John Henderson | £114,500 |
| 43 | Ross Smith | £107,500 |
| 44 | Ryan Joyce | £100,750 |
| 45 | Darren Webster | £94,500 |
| 46 | Steve West | £92,000 |
| 47 | Luke Woodhouse | £82,500 |
| 48 | Damon Heta | £81,750 |
| 49 | Justin Pipe | £81,250 |
| 50 | Ron Meulenkamp | £80,500 |
| 51 | Steve Lennon | £77,000 |
| 52 | Andy Boulton | £71,250 |
| 53 | Madars Razma | £70,250 |
| 54 | Mickey Mansell | £60,500 |
| 55 | Jelle Klaasen | £60,500 |
| 56 | Callan Rydz | £54,500 |
| 57 | Adam Hunt | £54,500 |
| 58 | Matthew Edgar | £51,000 |
| 59 | Jason Lowe | £50,000 |
| 60 | Josh Payne | £49,000 |
| 61 | Ted Evetts | £49,000 |
| 62 | James Wilson | £44,250 |
| 63 | Mark McGeeney | £44,000 |
| 64 | Martijn Kleermaker | £40,750 |
| 65 | Maik Kuivenhoven | £40,500 |
| 66 | Cristo Reyes | £40,000 |
| 67 | Scott Waites | £38,500 |
| 68 | Jeff Smith | £36,000 |
| 69 | Ryan Murray | £33,250 |
| 70 | Karel Sedlacek | £30,500 |
| 71 | Wayne Jones | £30,500 |
| 72 | Derk Telnekes | £27,000 |
| 73 | Andy Hamilton | £26,500 |
| 74 | Nick Kenny | £25,500 |
| 75 | Mike De Decker | £23,500 |
| 76 | Ryan Meikle | £20,500 |
| 77 | Boris Krcmar | £20,500 |
| 78 | Lisa Ashton | £19,500 |
| 79 | Bradley Brooks | £16,000 |
| 80 | Peter Jacques | £15,000 |
| 81 | Ciaran Teehan | £15,000 |
| 82 | William Borland | £14,500 |
| 83 | Kai Fan Leung | £14,000 |
| 84 | Alan Tabern | £12,500 |
| 85 | Alan Soutar | £12,250 |
| 86 | Daniel Larsson | £12,000 |
| 87 | Jesus Noguera | £11,750 |
| 88 | Raymond van Barneveld | £11,000 |
| 89 | Krzysztof Kciuk | £9,750 |
| 90 | Martin Atkins | £8,500 |
| 91 | Steve Brown | £8,000 |
| 92 | John Brown | £6,500 |
| 93 | Gary Blades | £6,000 |
| 94 | Steffen Siepmann | £5,500 |
| 95 | Rowby-John Rodriguez | £4,000 |
| 96 | Eddie Lovely | £4,000 |
| 97 | Keane Barry | £4,000 |
| 98 | Harald Leitinger | £4,000 |
| 99 | Darren Penhall | £4,000 |
| 100 | Wesley Harms | £4,000 |
| 101 | Chas Barstow | £3,500 |
| 102 | Martin Schindler | £3,000 |
| 103 | Scott Mitchell | £3,000 |
| 104 | Aaron Beeney | £3,000 |
| 105 | Jon Worsley | £3,000 |
| 106 | Peter Hudson | £2,500 |
| 107 | Gordon Mathers | £2,500 |
| 108 | John Michael | £2,250 |
| 109 | David Evans | £2,000 |
| 110 | Sebastian Bialecki | £2,000 |
| 111 | Jack Main | £2,000 |
| 112 | Jake Jones | £2,000 |
| 113 | Rusty-Jake Rodriguez | £2,000 |
| 114 | Martin Thomas | £2,000 |
| 115 | Kirk Shepherd | £2,000 |
| 116 | Luc Peters | £1,500 |
| 117 | Lewis Williams | £1,500 |
| 118 | Andrew Gilding | £1,000 |
| 119 | Gino Vos | £1,000 |
| 120 | Jim Williams | £1,000 |
| 121 | Kevin Doets | £1,000 |
| 122 | Rhys Griffin | £1,000 |
| 123 | Scott Taylor | £1,000 |
| 124 | Michael Rasztovits | £1,000 |
| 125 | Berry van Peer | £1,000 |
| 126 | Ritchie Edhouse | £1,000 |
| 127 | Geert Nentjes | £1,000 |
| 128 | Michael Unterbuchner | £1,000 |
| 129 | Geert De Vos | £500 |
| 130 | Martin Lukeman | £500 |
| 131 | Danny Baggish | £500 |
| 132 | Joe Murnan | £500 |
| 133 | Lorenzo Pronk | £500 |
| 134 | Zoran Lerchbacher | £500 |
| 135 | Adam Gawlas | £500 |
| 136 | Boris Koltsov | £500 |
| 137 | Brett Claydon | £500 |