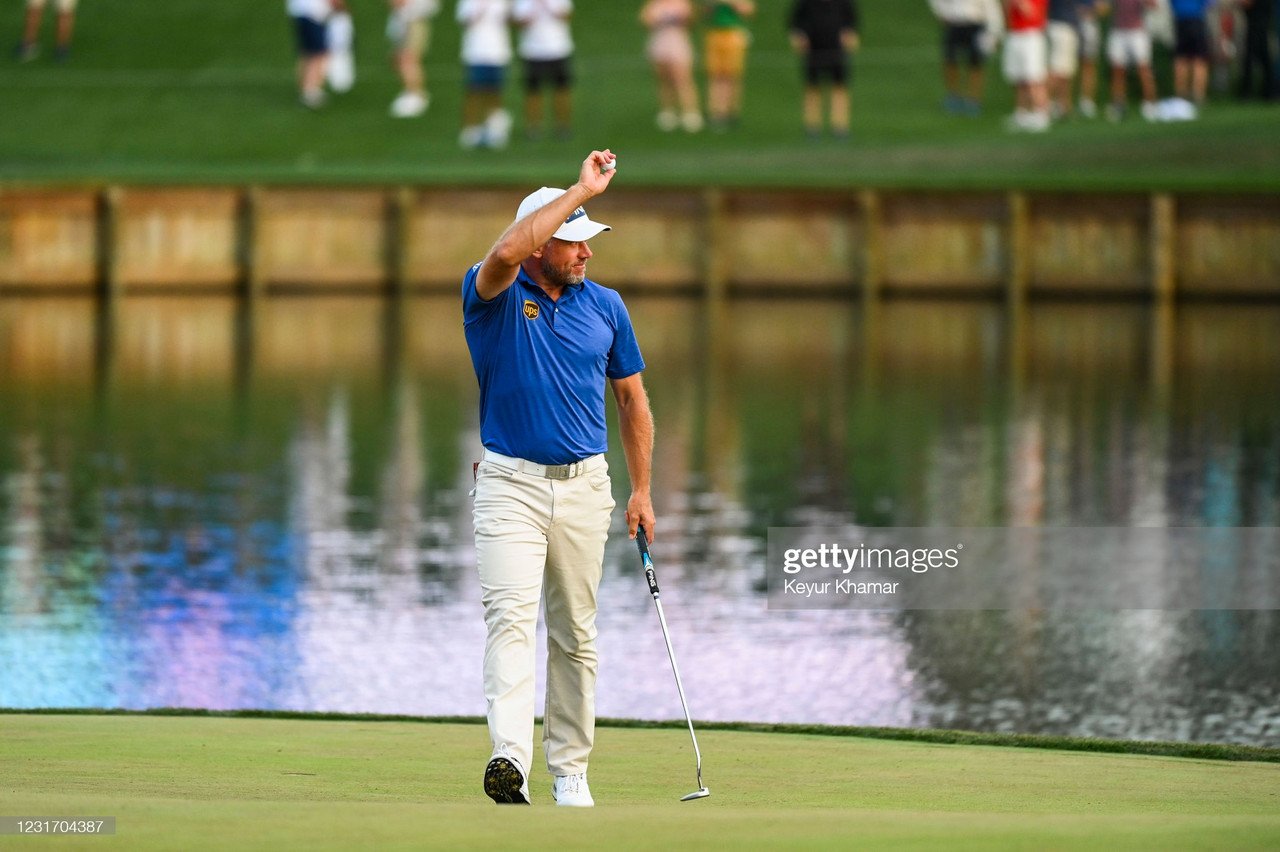 With the Players Championship in full swing and round three wrapped up, the standings have become tightly-contested to set up an exciting climax to this year's tournament.
Lee Westwood enters the final day with a two-shot lead, but some big names remain close behind in the chasing pack.
Here is a look at who impressed on day three at Sawgrass.
Lee Westwood
The veteran Englishman has been in fine form as of late having finished runner up at last week's Arnold Palmer Invitational.
The 47-year-old narrowly missed out last week as he finished behind Bryson DeChambeau, another man in excellent form, and will be out for revenge this time out.
This time, it is Westwood who holds the cards as he enters the final round with a two-shot lead at -13 following three impressive rounds of 69, 66 and 68.
The lead was in question until late last night though, two birdies took him to -4 for the back nine after an average front nine that consisted of nine pars.
Bryson DeChambeau
DeChambeau did manage to get the better of Westwood in the previous challenge between the two, however, the scientist will have his work cut out this time if his opponent maintains the golf he has displayed so far.
The world number six had a great day himself in round three with a score of -5 for the day to leave himself on -11 overall after scores of 69 on each of the first two days.
With just a steady front nine, it was the back nine that really saw DeChambeau enter the running as he kicked on for three straight birdies on holes 10, 11 and 12.
Like the Arnold Palmer, this could go down to the wire again between DeChambeau and Westwood.
Justin Thomas
After a nervy end to round two, Justin Thomas managed to just make the cut by two shots. The American did not let that phase him though as he set the course alight with the best score of the round on the third day.
Thomas kicked off the round with birdies on the first four holes followed by a bogey, seven pars and three more birdies with 15 holes played.
However, it was hole 16 that provided his highlight of the tournament so far. His second shot travelled 204 yards to within toughing distance of the hole before he putted for an Eagle.
That Eagle followed by a further two pars saw Thomas end the day with a score of -8 to take his total to -10, just three shots behind the lead.
Paul Casey
Like Thomas, Paul Casey got off to a fantastic start in round three with an Eagle on hole two.
It was that Eagle that saw viewers take notice of Casey before he went on to shoot six birdies to make up for his three bogeys as he finished up on -5 for the day with a score of 67 for the second day in a row.
Casey is certainly not out of the running with a total of -9 and a great day from him alongside a disastrous round for those ahead of him could see the Englishman on course for a win, stranger things have happened.