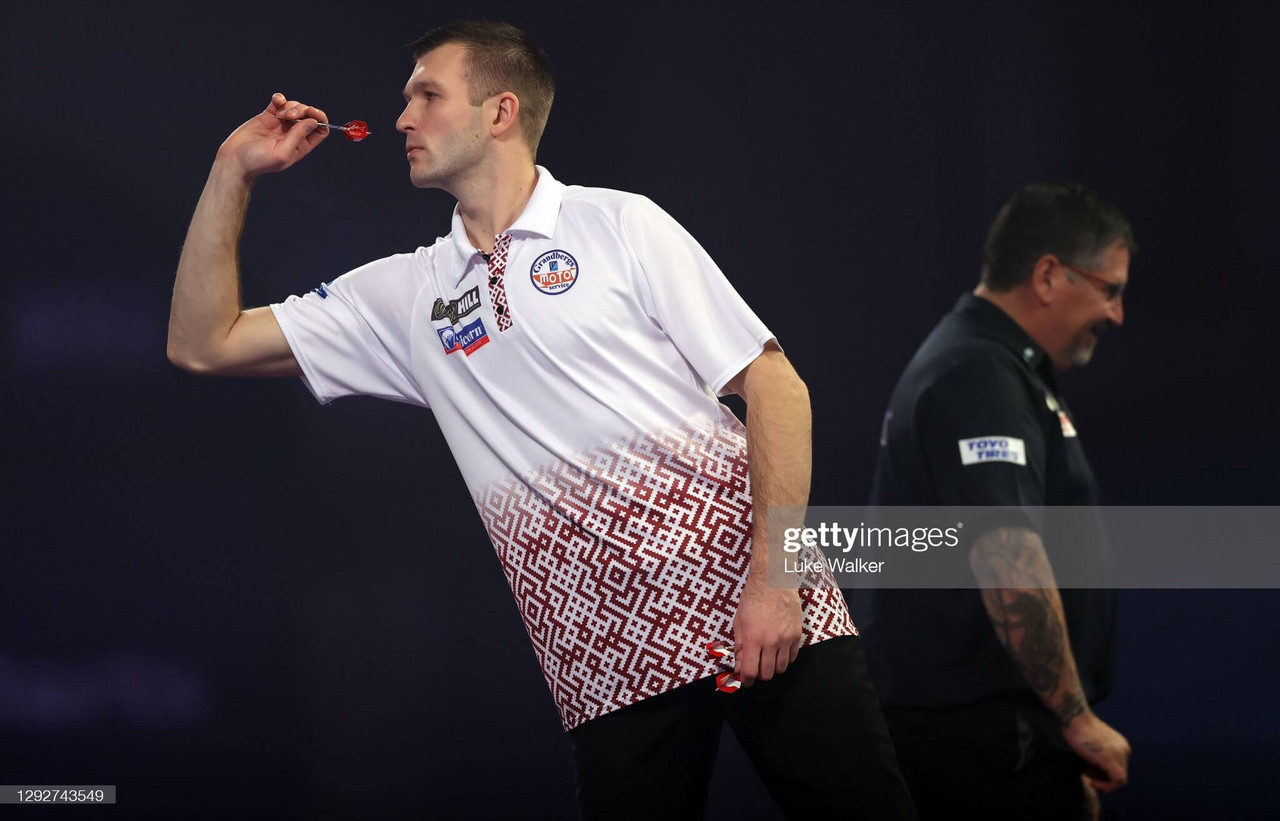 Amongst the most impressive performers in PDC Darts over the last couple of years, 32-year-old Madars Razma has proven he can mix it with some of the best in the sport, with some dazzling displays.
A two-time qualifier for the PDC World Darts Championship "Razzmatazz" is going from strength-to-strength in PDC Darts and is currently embarking on a rise up the world rankings.
Razma recently spoke to Vavel Darts and offered his thoughts on his year so far and the best game of his career.
The challenges of coming from a country that isn't Darts mad
To begin with, Razma explained how his darting journey began and the obstacles he faced being from a country in which Darts isn't a prominent sport. "The fact that I play darts on the best tour on the planet is a real success story because I come from a country where darts is not popular and that means it's much harder. For example, finding ways to finance participating in international tournaments. At the moment everything is okay, but the first years of playing darts were very difficult."
First darting memories
Razma then spoke about his earliest memories in Darts and how his initial priority was a career in handball. "The first time I saw darts was on German TV (it was in 1997 I think). Then my father brought a dartboard at home, but I didn't play a lot, just a bit for fun. The first time I played darts was in 1999 when I was 11 years old. But I played just a few years and not more than five local tournaments per year.
"Later my priority for many years was to play handball and to be included in the Latvian national youth team. However, in 2009, I come back to darts. The first 3 or 4 years I played only in the Baltic States, then 4 years in the BDO / WDF tournaments and now this is my 5th year in the PDC. In the last 8 years, I've become a full-time dart player and because I need to travel so much I can't combine my travelling with any job in Latvia."
PDC switch in 2017
In 2017 the Latvian decided to leave the BDO and head to Q-school to try and earn a spot on the PDC tour. Impressive performances over the events saw Ramza finish twelfth on the order of merit and take the last spot available. He spoke about the decision to make the switch. "I thought about it before, but my friends from the Netherlands told me "Madars, you are not ready for it! Now I know and understand, why I wasn't ready for it! Q-School is a very, very hard four-day marathon in darts.
"But in 2017 I had no choice. I lost only one point to qualify for the Lakeside World Darts Championship and I had nothing to lose. Massive thanks have to go to my manager Dean Moss, without his help I wouldn't have been able to start playing in PDC."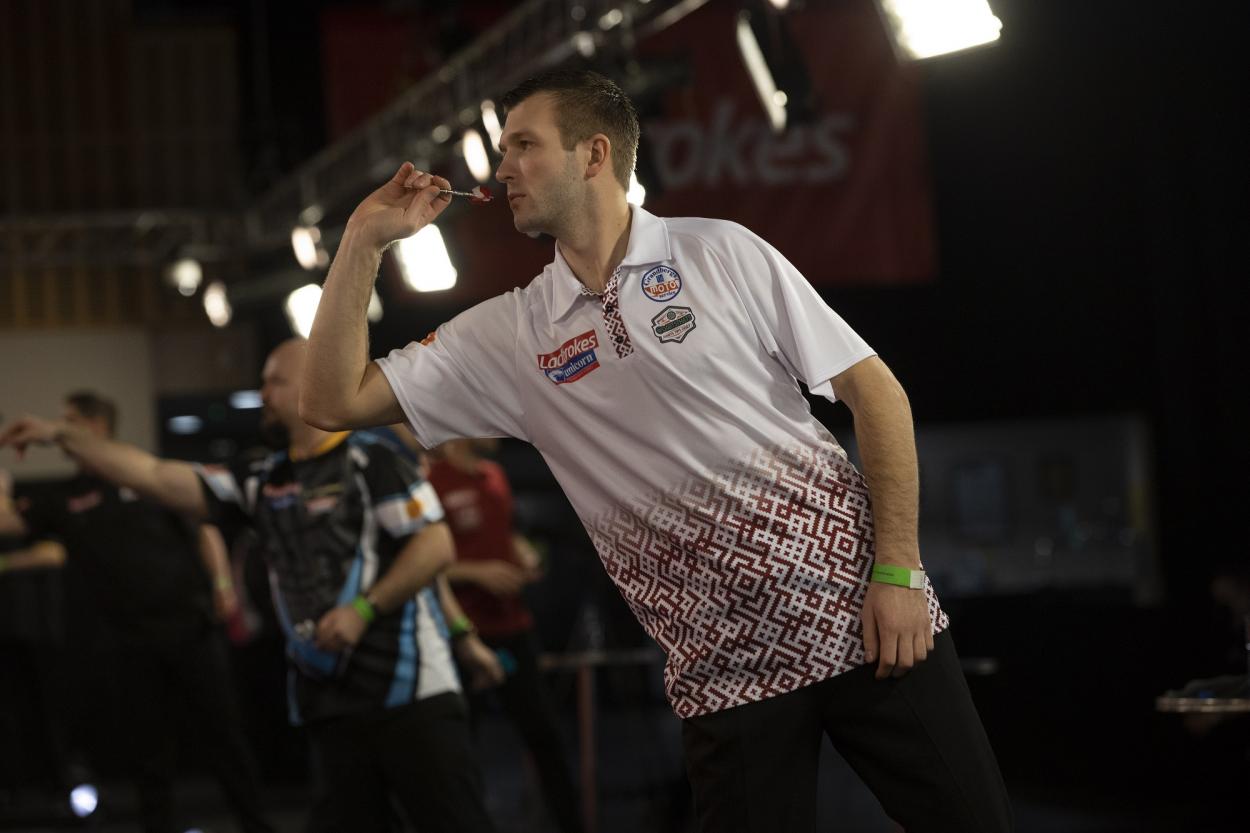 On last years World Cup debut
After China's withdrawal from last years World Cup of Darts, Latvia was handed an opportunity in the tournament as their replacement, Razma spoke about this experience and how Latvia was close to participating back in 2017. "The first time I received an invitation to play in the PDC World Cup of Darts was in 2017 when I won my tour card for the first time. But I had a wedding then and my family will always will be more important than my darts career.
"But in general of course, it's a great feeling to play for my country in the World Cup and I hope others were proud of us. I like the format as well, sometimes playing in a team or pairs is more interesting than playing in single games.
"I was a little bit worried about the extra travelling because after the World Cup of Darts there were some very important Pro tour events in England and extra travelling means extra risks at this hard time with Covid-19."
Best game of his career to date
Moving forward Razma explained what game stands out statistically as the best of his career so far. "If I look at statistics then the game against Jeffrey de Zwaan in the PDC Danish Darts Open 2018 in Copenhagen, would be it. I won this game with an average of 104.86 and a checkout percentage of 37.50% (6/16).
"But if you ask me by feeling, then I can't say one best game. But in any case - a game with good checkout percentages on the doubles."
His thoughts on 2021 so far
The Latvian arrowsmith has made a positive start to the 2021 season, which included a run to the last 32 stages of the UK Open, he offered his thoughts on his season so far. "I think I've made a good start to 2021. It's unclear how many tournaments there will be this year, so I'm just taking every tournament as it comes. Every point in the ranking will be very important for me. I'm Happy to be Top 32 in the Pro Tour ranking, so I'm not in a bad situation in the race for the World Matchplay and World Grand Prix.
"At the moment I'm looking forward to the 2nd Super Series in Milton Keynes next week."
. Best friends in Darts
To conclude, Razma explained he has a handful of friends in darts but shares a close relationship with his travel partner and Baltic counterpart Darius Labanaskus. "I don't have one special friend in darts. From the PDC players maybe Lithuanian Darius (Labanauskas), because we have been travelling and spending a lot of time together for many years, included time in the BDO. But there is a lot of friendly players on the tour and it would take a while to count them all.
"Plus, I have a lot of friends for many years all around Europe, who helped and still help me when I'm outside Latvia."
Razma will be next in action at PDC Super Series 2 next week, which sees a field of 128 players compete at Players Championship 5-8 in Milton Keynes. You can watch the action on PDC TV, starting on Tuesday afternoon.