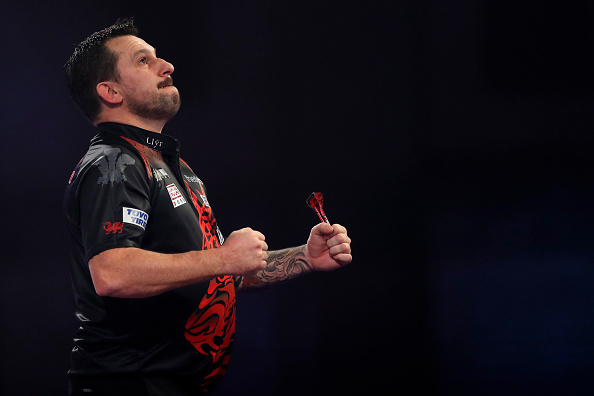 Jonny Clayton secured his third title of the year with an 8-5 victory over James Wade in Players Championship 7 on Thursday, with some now regarding the Welshman as the most-feared player in world darts.
Despite laughing off the 'world's best' claims in his post-tournament interview, Clayton's recent form is a clear indication that he means business. He started the day averaging 98 or 99 in three of the four early rounds, before three successive ton-plus averages earned him his second ProTour title this year.
Clayton spent the majority of 2020 on the brink of success, reaching the semi-finals of both the UK Open and the European Championships. However, the 46-year-old managed to find glory at the end of the calendar year by winning the World Cup with South Walian teammate Gerwyn Price. The duo defeated an England pairing of Michael Smith and Rob Cross with a comfortable 3-0 victory, to earn Wales a maiden title.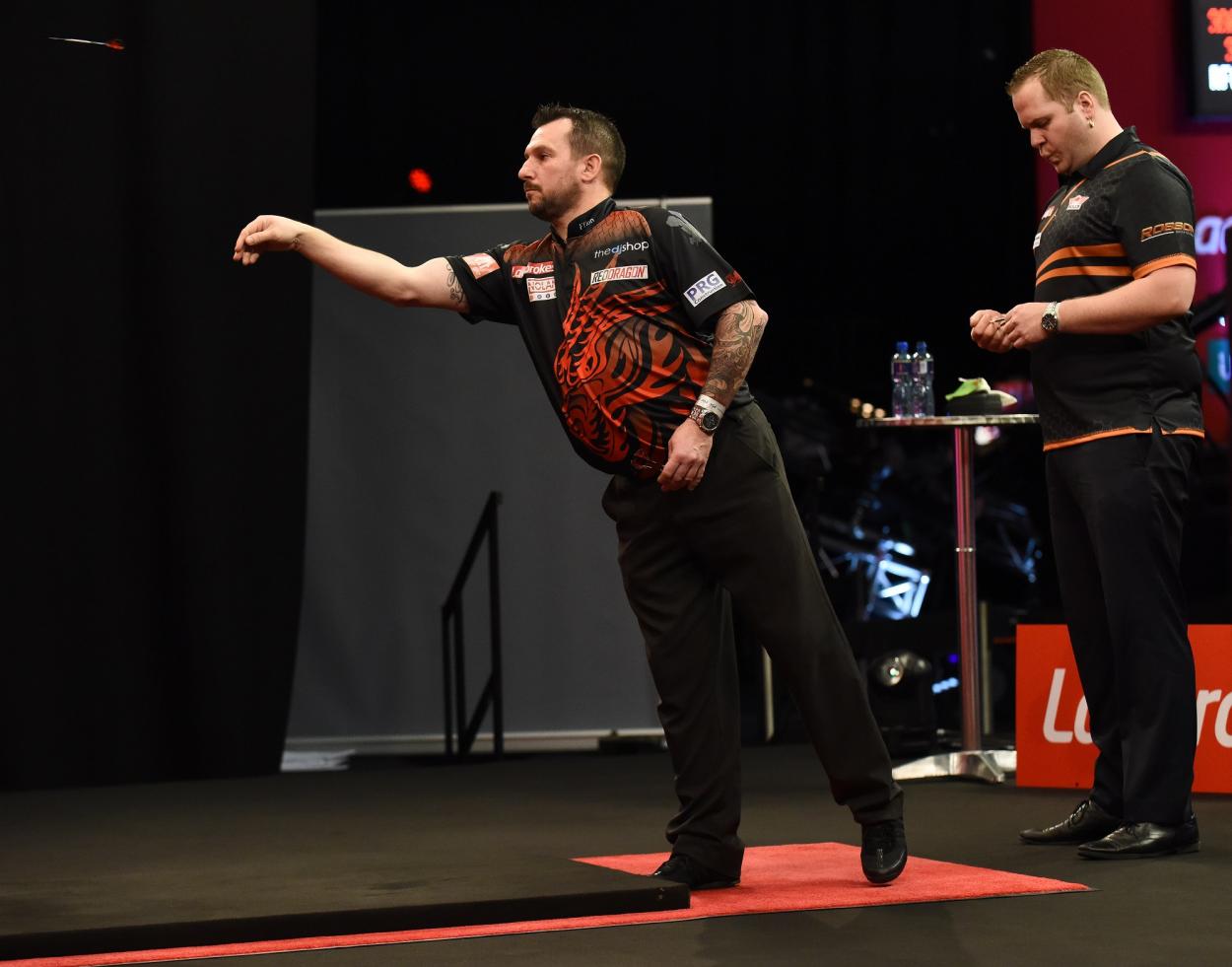 Clayton adds third title at PDC Super Series 2
Brimming with confidence and rightly so, Clayton stepped into the new year as one of the tipped players to grab the all-important 10th and final place in this year's Premier League. With Covid-19 preventing the usual running of the tournament, only nine players were initially selected for the Thursday night competition. This provided a whole host of names with an opportunity to make the cut.
To cement his inclusion in the Premier League, and in timely fashion, the 46-year-old lifted his first major PDC title at the Masters. Clayton recorded a 11-8 win over Mervyn King and averaged an impressive 104.1 in the final, defeating Michael van Gerwen, Peter Wright and José de Sousa along the way.
Continuing his superb start to 2021, Clayton has seen success at the PDC Super Series, winning two daily titles and reaching a further two finals in his eight outings in the competition thus far.
The Ferret is certainly enjoying himself at present and will be hoping to transfer his success from the Masters victory into the Premier League. Although, Thursday night darts can prove increasingly cruel, as Clayton found out last year.
The 46-year-old made a challenger appearance in last year's competition, but was demolished by an outstanding Michael Smith, who averaged 105.5 on the night.
Perhaps on equal importance as Premier League solidarity, is a strong display at the PDC World Championship. Clayton is yet to make it past the Third Round on the world's biggest stage, but was a deciding leg away from breaking that curse against Joe Cullen last December. The Rockstar stylishly hit two double-tops to seal the victory in a brilliantly-contested affair between two players that went into the competition with confidence.
One thing that remains in question is whether the Masters winner will keep his day job. Clayton still works as a plasterer for Carmarthenshire Council and with his darting calendar set to become increasingly hectic in weeks to come, he will have a big decision to make regarding his capability of fulfilling both roles.
Clayton has enjoyed a stellar few months in the PDC and with the Premier League beckoning, it is an exciting time for the Welshman. Appearing on the Darts Show Podcast, an undecided Jonny Clayton tried to weigh up all the factors involved: "I genuinely don't know," he said.
"There's nothing broke so why should I fix it? I've always played darts as a hobby, and I've always worked. So, it's a big decision.
"Yes, I'd have more time to practice. But will it make a difference? I quite enjoy working, so I genuinely don't know how to answer that question."
The Ferret has more than justified his inclusion into this year's Premier League, and is expected to continue on this upward trajectory. Peter Wright is Clayton's first opponent when the competition starts in early April, and despite all of Snakebite's recent success, he will be fearful of the continually progressing Welshman.