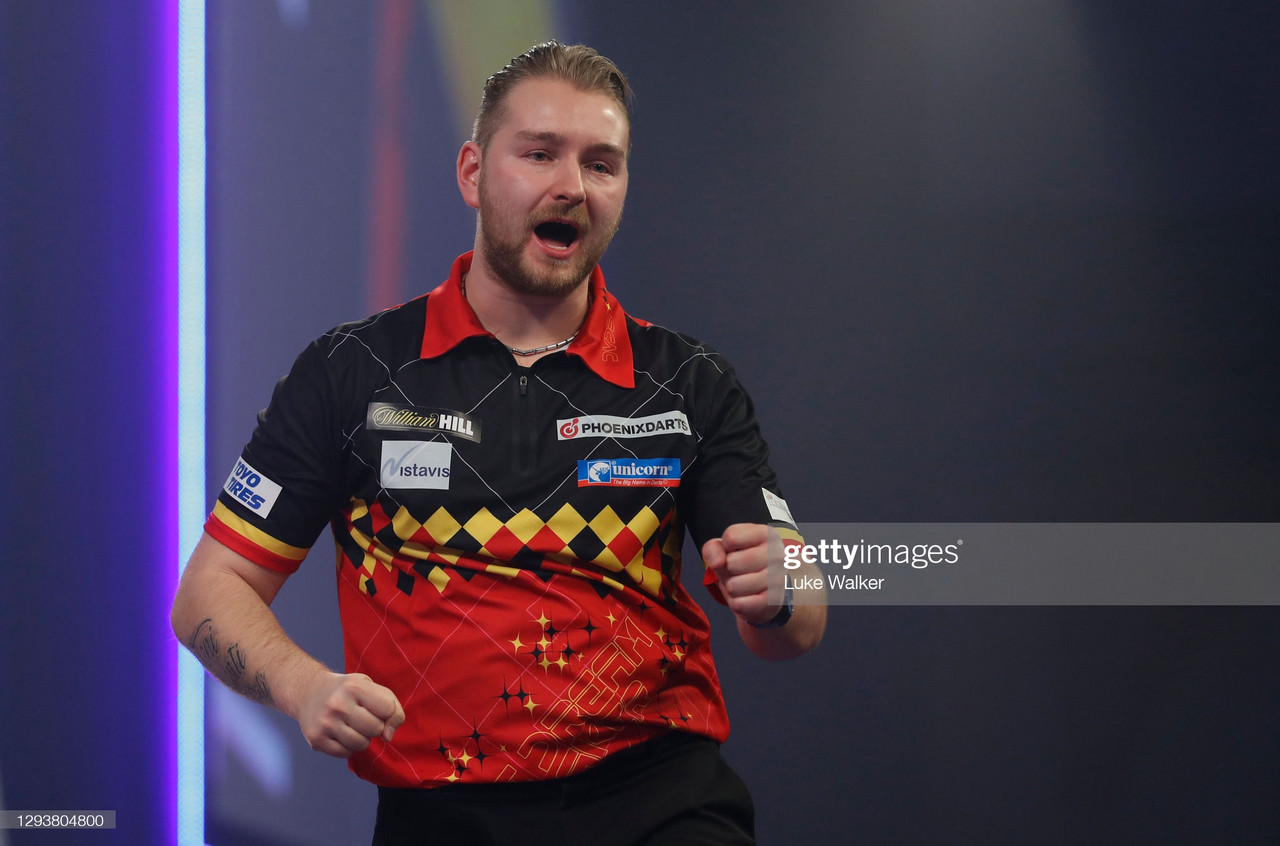 Belgian ace Dimitri Van den Bergh admitted his "Dreams are coming true" ahead of his first full-time campaign in the Premier League.
The DreamMaker is competing in his first full campaign as a Premier League player, but is no stranger to the competition having featured as a 'contender' in the past.
The 26-year-old begins his campaign on Monday with a matchup against Michael Van Gerwen and looked ahead to the tournament in his press conference.
Dimitri discusses recovery from knee injury
The Belgian discussed his happiness at featuring in the Premier League while also providing an update on the knee injury, which has plagued the early months of his season.
He said: "Dreams are coming true, I'm going to enjoy the whole experience of the Premier League. I'm going to give it my 100% best, I've worked hard on the knee so hopefully, it can be something similar to the World Matchplay."
He continued by providing more detail on the injury.
"I've called up my physiotherapist and my surgeon and told them what happened and they said that's normal," Van den Bergh continued.
"The hamstring that they've used to connect the ligament to the front is all the time stretched and the muscle has been in a stressed feeling. If you have the stressed muscle and then you stretch it again, it feels like it pops."
Van den Bergh confident ahead of Premier League
The World Matchplay champion also revealed his belief that he can add the Premier League title to his collection in the interview.
"Definitely I go in there and believe I can win it, there's no player I haven't won against. It's a moment sport and if it's your moment you'll come out a winner, if it's not your moment then you just hope you play incredibly well so you still put a status there."
You can watch the full interview with the DreamMaker by clicking on the video below as he went into detail about his opponents in the tournament and how he's preparing for the tournament.