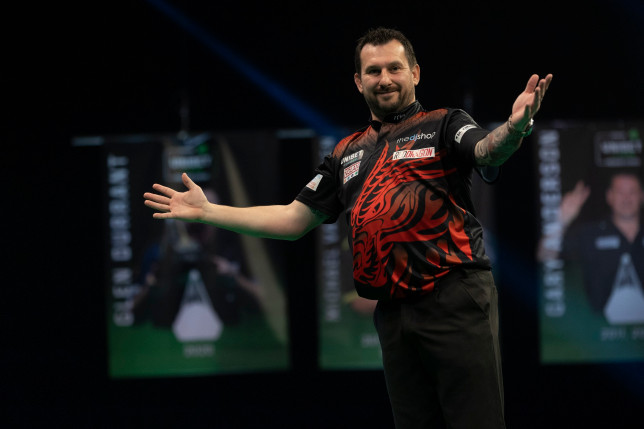 Unlike in other sports, the Premier League having a split is a good thing, and as we go barrelling towards Judgement Night with two players set to depart, every point is vital.
On five points apiece, Rob Cross and Gary Anderson are effectively neck-and-neck. Cross in particular will be enthused with his critic-defying start, especially considering that he has played some big names already. Both have been pretty consistent, so this tie isn't likely to be full of surprises.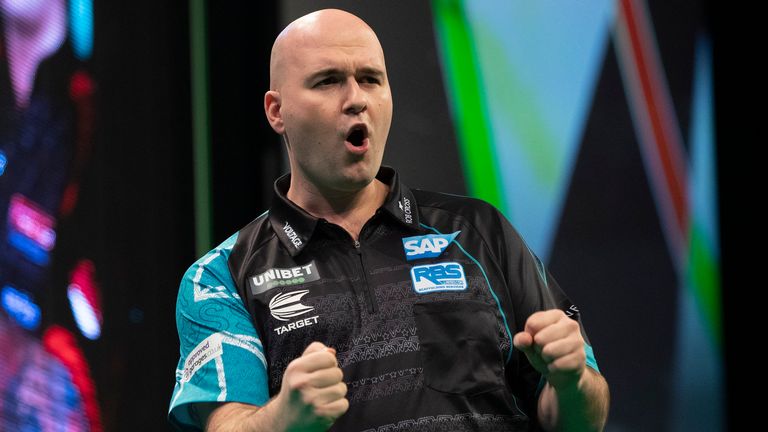 Across his last three games, Jose de Sousa has averaged a shade over 104.5, popped in 19 maximums and secured a nine-darter. It's fair to say that the Portuguese is in form, and yet is in the bottom two. By contrast, James Wade is ninth for tournament average (four points behind Cross in eighth) and is a point better off. The only numbers that truly count are those in the points column, and if anyone is going to eke out wins against the run of play, it's the Machine.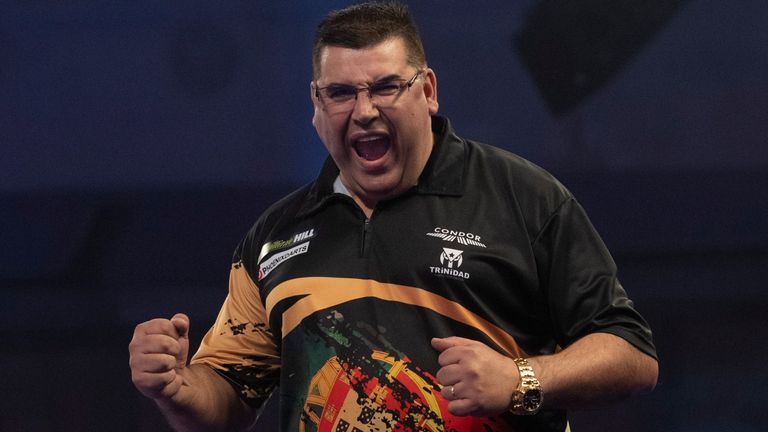 Jonny Clayton and Dimitri van den Bergh will almost definitely extend their debut Premier League Darts seasons. The former starts the night top, with his opponent in second. As much as they'll be pinching themselves, it could be even better for one if they can grab a win. Van den Bergh, having got a draw and a defeat in his last two games, will want to end his mini-drought early on.
Glen Durrant, the 2020 champion, meets the man whose spell of Premier League Darts dominance he interrupted. This time, there'll be no Duzza delight. Relegation can't be mathematically sealed, but the train is most certainly leaving the station. He'll get no mercy from Michael van Gerwen, that's for sure. The Dutchman will want to start racking up the points again after failing to win each of his last two.
Nathan Aspinall and Peter Wright lead the league in terms of checkout percentage and current unbeaten streaks (three games.) It all points towards a game that'll go the distance. That would mark an improvement for the Asp, who was well beaten twice by Snakebite last season. Both will be very keen to put Judgement Night firmly in the rear-view mirror and focus on the play-off push.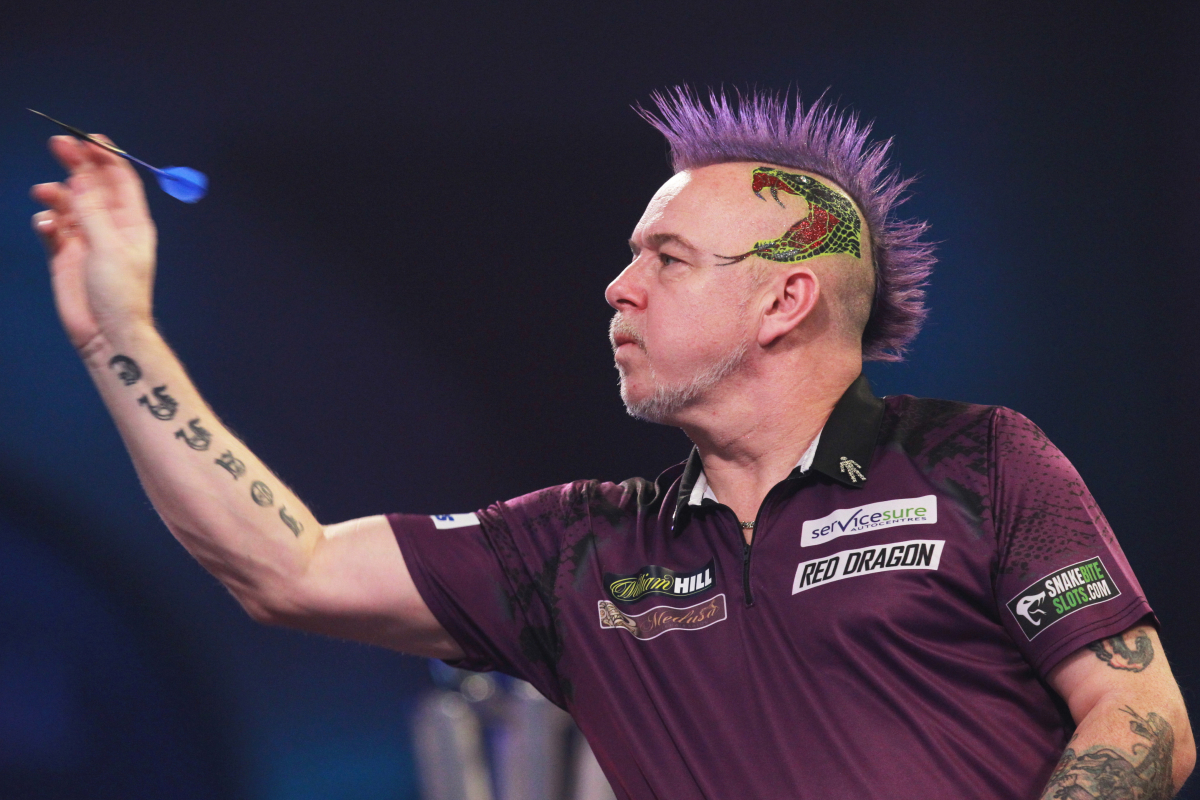 Debutants relishing the occasion once again
The Premier League is renowned for making and breaking darting careers in equal measure. Debutants Clayton and Van den Bergh appear to fall in the former category however, as they lead the way following the opening five nights of action.
In October, Durrant and Aspinall contested the 2020 Premier League final - the first time two newcomers had battled it out for the title since the tournament's inception in 2005.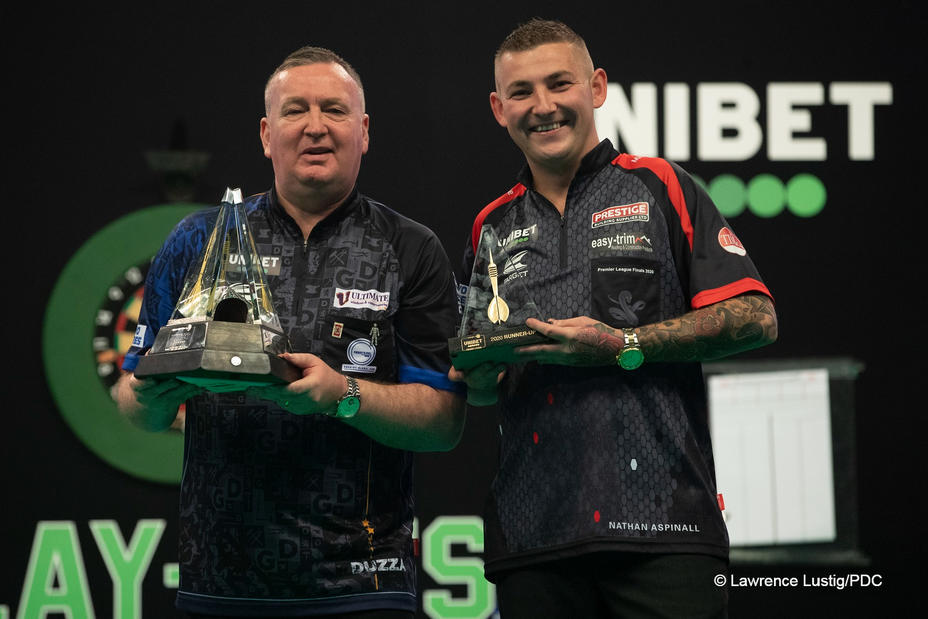 There are plenty of darts to be thrown before we can contemplate a similar scenario involving this year's protagonists, as just three points separate the top nine players in an incredibly-condensed table.
The signs are extremely positive, though. Fresh from landing their maiden televised titles during the last 12 months, Clayton and Van den Bergh possess the necessary pedigree, and all the indications suggest their top-of-the-table clash on Night Six will be one to savour.
Premier League Darts
Night Six Fixtures
Rob Cross vs Gary Anderson
Jose De Sousa vs James Wade
Jonny Clayton vs Dimitri Van den Bergh
Glen Durrant vs Michael van Gerwen
Nathan Aspinall vs Peter Wright