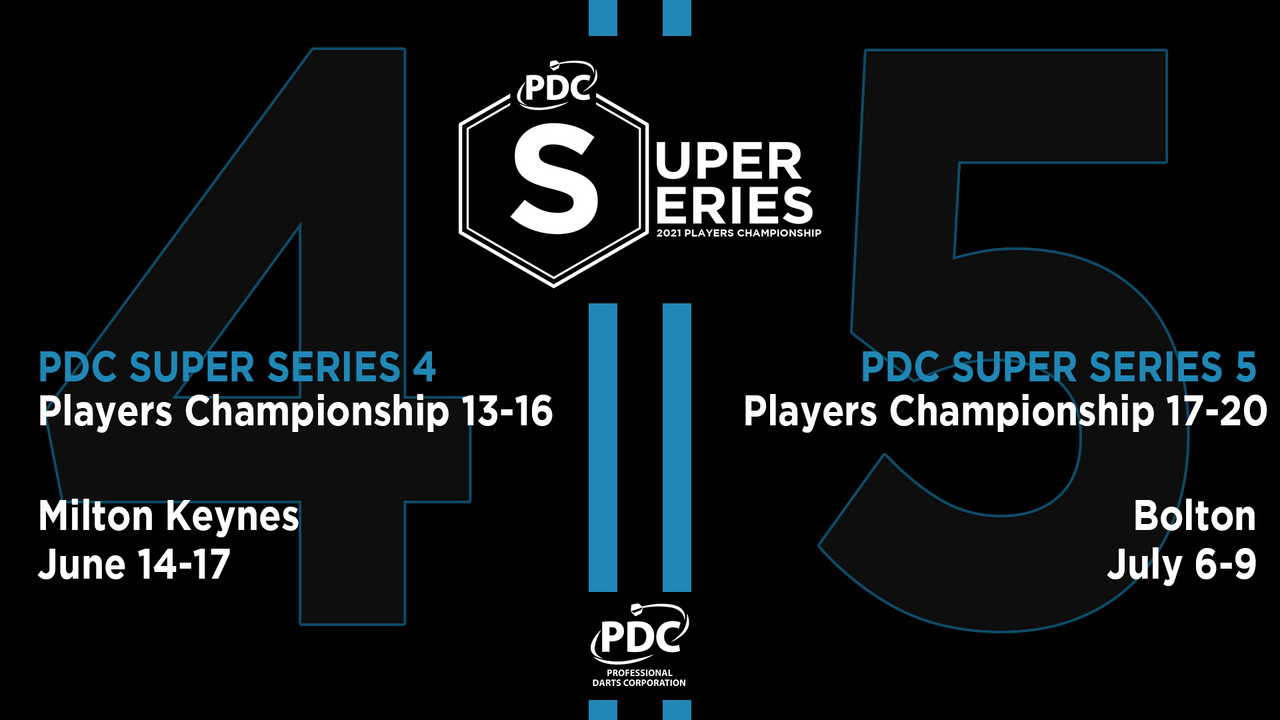 So far, there has been a trio of PDC Super Series blocks with four days of action taking place in Bolton, Milton Keynes and Niedernhausen.
PDC Super Series 4 is set and will see the action return to the Marshall Arena in Milton Keynes after the conclusion of the Premier League from June 14-17.
While Bolton will host a block once more in the form of PDC Super Series 5 at the University of Bolton Stadium from July 6-9.
The eight tournaments will be the final tournaments to count towards World Matchplay qualification, with the top 16 from the PDC Order of Merit joined by 16 from the ProTour Order of Merit.
The former will count from July 11, 2019 to July 10, 2021 with Players Championship 19 in the prior year to the 20th event of this season.
While the ProTour as a rolling one-year system it will count from September 11, 2020 to July 10, 2021 meaning that qualification will go down to the wire once again.
"We're pleased to be able to add a further eight Players Championship events to the calendar in June and July," said PDC Chief Executive Matt Porter.
The race to qualify for the World Matchplay
"A further two PDC Super Series will mean that players have had 20 Players Championships this year in the race to the Betfred World Matchplay, with our planned return to the Winter Gardens being a huge incentive for players battling to win a place in that unique event.
"We remain confident of confirming the return of the European Tour in the second half of 2021 and are also continuing to make plans for our Challenge and Development Tours to provide opportunities for players across all levels within the PDC system."
All Players Championship events will be streamed live in PDCTV, with coverage from two boards simultaneously throughout each tournament.
PDC Super Series 4
Players Championships 13-16
June 14-17, Marshall Arena, Milton Keynes
PDC Super Series 5
Players Championships 17-20
July 6-9, Premier Suite, University of Bolton Stadium