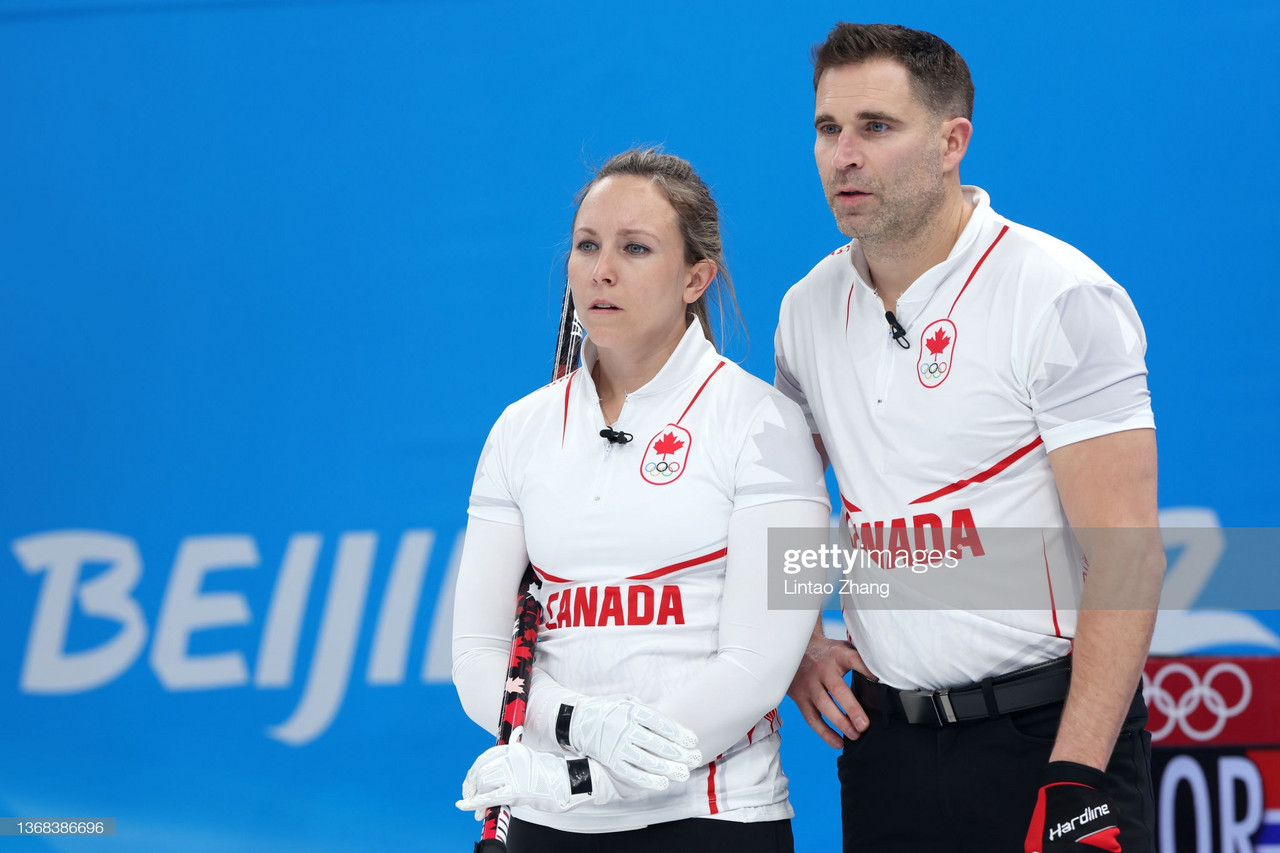 Canada have gotten back on track in the mixed doubles curling competition as Rachel Homan and John Morris defeated Norway 7-6.
After a loss to Great Britain by the same score, Homan didn't need to play her last shot as the Norwegians, consisting of Magnus Nedregotten and Kristin Skaslien, missed their last shot.
Canada evens their record at 1-1 while Norway drops to 1-2.
Story of the game
Norway took the early lead with two in the first end, but Canada scored four in the second. Nedregotten missed to leave Canada sitting three and Skaslien missed on a double takeout to give Homan a draw for four.
Single points were traded in the third and fourth, Homan and Skaslien missing last-rock chances for two, before it was tied again after a measurement confirmed two for Nedregotten and Skaslien.
The lead was Canada's again after a point in the sixth, but they missed a chance for a second point with an errant throw on their last rock.
Norway used their power play in the seventh end, but only managed one point after Nedregotten missed a hit-and-stick in the seventh. Homan followed with a double takeout to force the single point.
Skaslien missed on a draw that would have given Norway the victory instead handing Canada a much-needed win.
"I think we just picked up a little bit more on the ice tendencies and just kind of went to school", Homan said. "You're going to have those mistakes in the first game.
"Last night we saw a lot of misses, uncharacteristic from the best in the world. And we all just learned from what the ice was doing and just sharpened up."
Morris added "we're not playing our absolute best yet, but it's early in the week. We're really working hard at getting everything we can out of each other. It just feels better to have a win under our belt.
"We definitely didn't want to start 0-2. We were a little better, but there's definitely room for improvement still. It's not how you start, it's how you finish in these events."