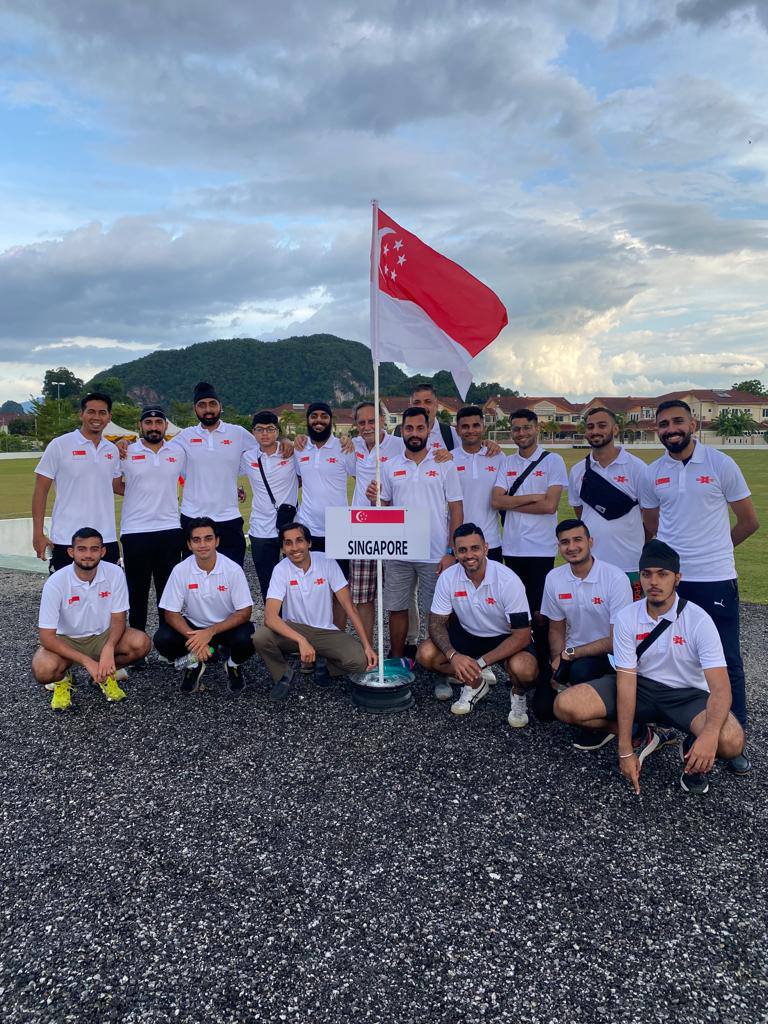 It had been a rough few days of training and friendlies prior to this tournament, but the boys believed like what vice-captain Gurvinder Singh mentioned, "we will have to change ourselves from being doubters to believers". That was partly one of the main reasons that the team's spirits were lifted as all they could focus on were lessons and improvement.
Head coach Bakri knew exactly what ingredients his team needs as they stepped out into the field. This was proven early into the game when captain Prem Singh observed a completely unmarked Belvinderjit Singh in the D, delivered a pass to him where Belvinderjit took advantage of that opportunity for a shot, only to be saved by the keeper. However, the keeper could only parry the ball to Melvinder Singh, as he replied that rebound for Singapore's first goal of the tournament.
It was not long after when players from the opposition held their heads down as Singapore clinched their second goal via an own goal. A long corner for Singapore saw Thamir Singh on the left side of the pitch, injecting the ball straight through to the goal, which got deflected off an unlucky Negeri Sembilan defender's stick into goal.
Everyone was convinced that luck was not on Negeri Sembilan's side when Singapore secured their third goal of the tournament before half-time. A penalty-corner for Singapore was converted easily by Thamir Singh as he performed his drag-flick effortlessly right into the back of the net before the hooter sounded for half-time. Singapore led 3-0 at the break.
As the second half started, Singapore continued their attacks for the last 25 minutes of the game. At their best, this Singaporean bred young talented squad can only be scintillating as their attacks have proved goals, and this was validated once again when Singapore converted their second successful penalty corner, and it was none other than Parveer Singh. The custodian's powerful drag flick has convincingly paid off as he spends most of his time drag flicking during his training sessions.
It was never enough for this Singapore side as they went on for their fifth goal of the tournament. As dangerous as they can get, Belvinderjit Singh managed to hit two birds with a stone by securing the last goal for Singapore in the morning as well as giving an opening fixture assist to captain Prem Singh.
Belvinderjit spells magic as he calmly took the ball on his own after that duo-chemistry linkup once again between him and Prem, but this time the keeper could not prevent Belvinderjit's powerful shot towards goal despite being unsuccessful the first time during the first-half.
It was not over as Singapore thought they could finish this game with a clean sheet. However, Negeri Sembilan secured a consolation goal almost nearing the end of the game, via a penalty corner, which saw their attacker hitting a really powerful strike towards the left corner of the goal. The game ended with a full-time score of 5-1 in the Sultan Azlan Shah stadium. The Singapore team were all smiles as they returned to their hotel.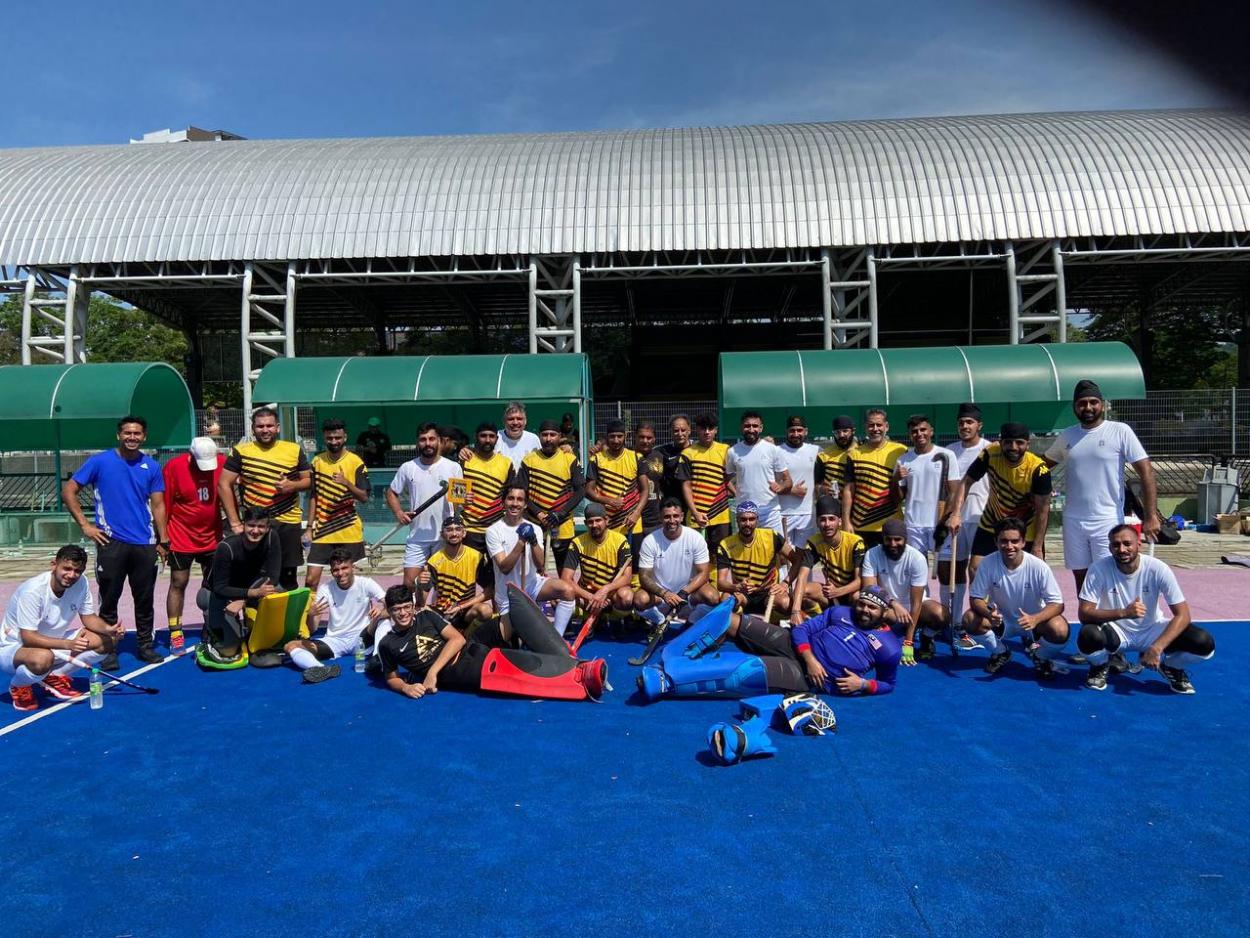 "Today, the team showed great teamwork and followed instructions. The togetherness showed that the team was capable of good results. Being tough during training and player discipline on and off the pitch helps. I would think during those friendlies, a lot of leniency was given" mentioned a very delighted but serious coach Bakri, following their 5-1 win against Negeri Sembilan.
Bakri also mentioned how important Parveer Singh was to his plans, and commended his performance in regard to the game," yes, Parveer did very well. One penalty corner scored by him. We will need his consistency, game by game".
The team manager, Mr Sukvinder Singh, who stood behind his team's ups and downs, was pleased with how his team performed despite inconsistent performances and results in the pre-tournament friendly games. "A very encouraging win for us. A whole lot of expectations were on us, and we overcame all odds to garner a win. The team was fully committed. Players adjusted their attitude towards aptitude. They were hungry for a positive result".