Ronnie O'Sullivan opted not to make a maximum break insisting that the prize money was "too cheap".
'The Rocket' potted 14 reds and 13 blacks to make an eventual break of 146 as he booked his place in the Welsh Open second round after beating Barry Pinches 4-1.
The 40-year-old would have received £10,000 for the 147 break as that is a rolling total from ranking events with the last 147 being made at the UK Championship last year by Neil Robertson.
The £10,000 would have included an additional £2,000 pounds for the highest break of the tournament.
The five time World Champion knew he was on for a maximum break when he looked up to the commentary box; where BBC's Willie Thorne was commenting on the game for confirmation of how much he could win.
The snooker commentator indicated that the prize fund was £10,000 which clearly disappointed O'Sullivan.
Prize money not enough
"I knew it was £10,000, I could have done it, but I didn't think the prize was worthy of a 147. So I tried to let it build up until it's worthy and then go for it," explained O'Sullivan.
The fan favorourite also compared the prize money to going into a "Mercedes garage" and being told you can "have the car for £3,000" which 'The Rocket' then would have said "No way that's too cheap."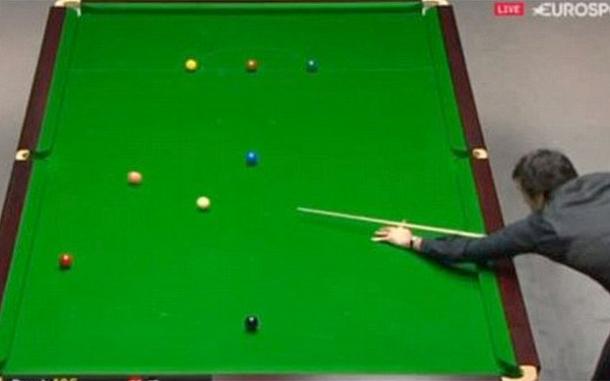 Criticism from World Snooker Chairman
World Snooker chairman Barry Hearn described the scenario as "unacceptable" and "disrespectful" in a series of tweets.
He also added "This is not a crime but a shame."
Still value for money
Despite the fans who were in Cardiff not seeing a 147 break O'Sullivan still believes they got "value for money" and says "you want them to come back and watch the next one."
'The Rocket' will play either Tian Pengfei or Ashley Hugill in the second round.