As Round 1 climaxed with Anthony Hamilton surprising number two seed Stuart Bingham and Ronnie O'Sullivan shocking the world with his explanation of why he turned down £10,000, Cardiff's Motorpoint Arena was a venue of excitement as Round 2 took place on Tuesday.
O'Sullivan not distracted
The Rocket put all the media attention behind him as he looked impressive again, defeating Tian Pengfei 4-0 with three century breaks, inside 40 minutes, allowing his opponent to pot just eight balls in the entire game. Perhaps the only man who looks capable of stopping him is reigning champion John Higgins, who is yet to drop a frame after another convincing victory over Sam Baird.
Ireland's Leo Fernandez was the only amateur to progress into Round two, but could not progress any further as Kurt Maflin defeated him 4-1. As was the case on the opening day, upsets continued to occur as Dechawat Poomjaeng, Yu Delu, Jimmy Robertson, Ken Doherty and Fergal O'Brien all dismissed higher-ranked opponents, with Ricky Walden one of the biggest names to pack his bags. Number 73 seed Michael Georgiou continued his good run of form with a second consecutive victory over a higher seed in the competition, although he'll undoubtedly have to raise his game further when he meets Higgins tomorrow.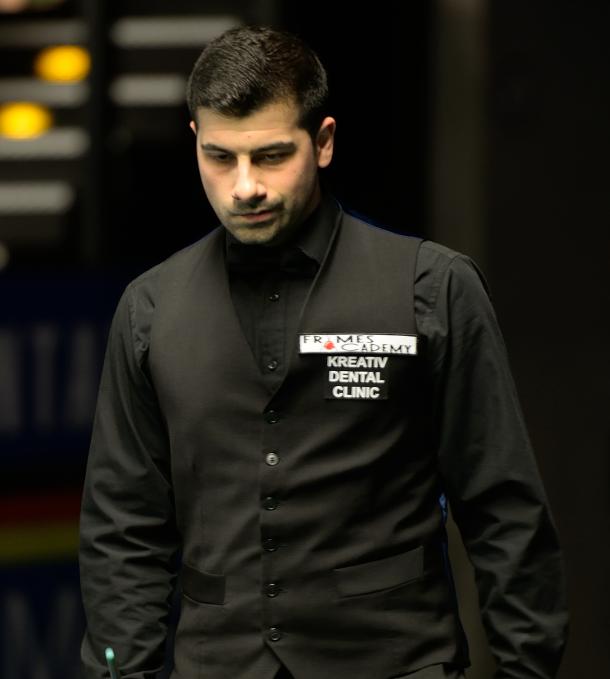 The number of Welsh players begin to dwindle
The hosts started with ten players in the competition but are now left with just four as Michael White and Matthew Stevens progressed into Round 3 tomorrow, whilst Ryan Day and Mark Williams complete their second-round fixtures later in the evening.
A number of big names are still in the competition with top 10 seeds Barry Hawkins, Shaun Murphy and Judd Trump joining Higgins and O'Sullivan in the final 32.
Title hopefuls Mark Allen, Neil Robertson, Mark Selby and Joe Perry all complete their Round 2 games in the evening session. Arguably the tie of the next round sees Murphy take on young Belgian starlet Luca Brecel, who disposed of Mark King earlier in the day.