Speaking to the media at the Snooker World Championships' press event, the top names in sponsorship and organisation of the sport expressed their excitement for the beginning of the "global sporting event".
"The competition really is a big deal"
Steve Dawson, the Chief Executive Officer of World Snooker, explained how "over 300 million people will be watching more than 1500 hours of broadcasting time in at least 90 countries" across the next two and a half weeks. He also mentioned how ticketing for the event has taken off over recent years, with this year "selling out within months". Aligned by the top sixteen players in the world, he reminded them about how "£1.5 million of prize money will be spread across the tournament, so the competition really is a big deal".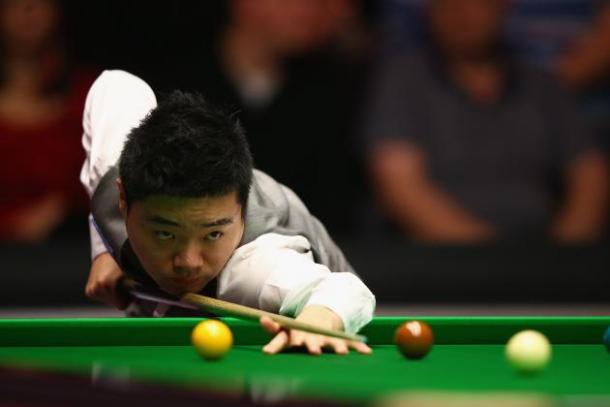 WPBSA Chairman Jason Ferguson flanked Steven Dawson and was looking forward to the quality that will be on show, alongside the legacy snooker is beginning to leave. With the World Championships in its 39th year of play at Sheffield, Ferguson explained how "snooker is growing fast and schools are now playing snooker". He also mentioned what "an amazing season it has been" and the data is there to certainly suggest it has been one of the best ever. "128 players have been on the main tour, whilst there have been 144 players representing 21 countries in the qualification process for the World Championships". The quality has also been present, as Ferguson went on to evaluate. "86 centuries were made at the Crucible last year, a record for the tournament. This year 132 century breaks have been made during qualifying, showing the ability lower down the ranks".
Betfred are the main sponsors of this year's competition and their Head of Media, Mark Pearson, explained how they "sponsor 691 horse racing events throughout the year, but this event is one of our blue ribbon events". With more prize money, popularity and competition than ever before, there is no question that a buzz of excitement is present around the snooker community before the biggest event on the calendar.