Speaking at the World Snooker Championships' press event at the Crucible, current world champion Stuart Bingham and five time winner Ronnie O'Sullivan explained the feelings surrounding the city of Sheffield.
"The season has been tiring"
Stuart Bingham stunned the world with his 50-1 outside success in 2015 and will be hoping to become the first player in snooker history to win consecutive World Championship titles. Speaking to the world's media, Bingham explained how "the season has been tiring but it has gone quick".
When questioned over a run of form that has seen him bereft of a title since that incredible day at the Crucible last year, Bingham responded "it has not been too bad, but I am looking forward to the competition". He also explained how he feels "a buzz around the city and it is fantastic to be back".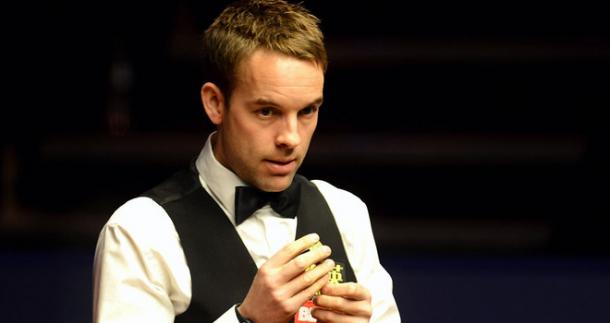 "Pretty shady practice"
Whilst Bingham and the majority of his colleagues were suited and booted for Friday's event, one man turned up as his usual unique self. Wearing a zipped jacket, slumped comfortably in his chair, Ronnie O'Sullivan prepared for the tournament after falling out of love with the game last year. The former champion claimed he has had "pretty shady practice" and "you will have to wait and see" when quizzed over his chances of winning this year.
The Rocket did admit that "winning the competition is as good a buzz as you can get" but question marks will be raised over just how much his heart is in this year's tournament.
Stuart Bingham begins his title defence on Saturday against nemesis Ali Carter, whilst Ronnie O'Sullivan will wait until Sunday before he plays David Gilbert. Gilbert is ranked higher than Carter but has never beaten O'Sullivan, whilst Bingham has just one success against his opponent in ten attempts.