In exclusive interviews for Vavel, Hong Kong's Marco Fu and Wales' Mark White explained that they had no real ambitions of lifting the trophy in two weeks time but want to make a good account of themselves.
Ahead of the Snooker World Championships which begins at the Crucible in Sheffield on Saturday, White and Fu were talking at a media day which saw the top 16 ranked players give their thoughts on the upcoming tournament.
Fu admits, 'it is a tough draw for me'
World number 14 Marco Fu has been drawn against former World Champion Peter Ebdon in the first round, in a matchup that has been touted as one of the more challenging opening contests.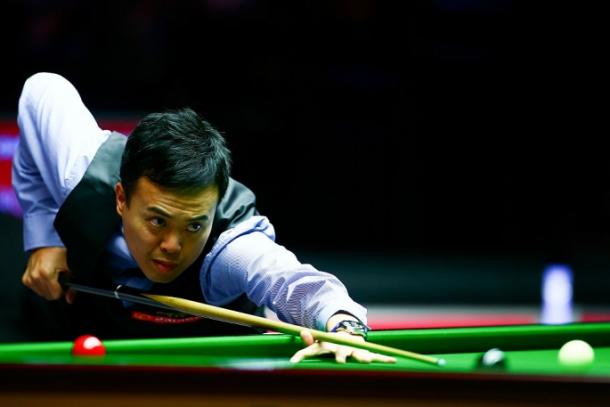 Fu explained how 'it is a tough, tough draw for me' against the man who has won 17 of his last 19 frames since responding from 9-3 down in his second qualifying round contest.
Fu went on to explain that his own form is 'ok, but not 100%'. He has played well in a number of minor ranking events but is yet to make a dent in the key events this season, with a quarter-final appearance in the UK Championship his best showing.
Fu mentioned that 'it is nice to be back [at the Crucible]' and that he 'just wants to play well' in the world's biggest tournament.
White has 'not set a target' on World Championship progress
Michael White is ranked one place below Fu and he will take on world number 59 Sam Baird in a more favourable first round tie. The Welshman admitted to Vavel that he is 'excited for the tournament', before adding that he had 'not set a target' in terms of how far he could go, and that he 'just wants to win, win and win and see where it takes him.'
Like Fu, White has not progressed beyond the quarter-finals in a major ranking event this season and said that 'my form has been up and down', although he did suggest that 'practice has been really good recently.'
The pair will hope they can find their form just when it matters this season, as they look to progress to the biggest final of them all.