In an interview with Vavel, Mark Selby explained that he feels capable of winning the upcoming Snooker World Championships.
Selby's quest begins on Monday, three days into the tournament, which will allow him to relax whilst others take to the Crucible Theatre in Sheffield over the weekend.
Selby admits 'I am capable' of winning World Championship
Currently the best snooker player in the world, based upon annual prize money won, Selby admitted that he is 'looking forward to the tournament' but has 'not had a fantastic season', despite his number one status.
Selby had to wait until February for his first tournament success which came at the Gdynia Open, but suggested that he was not concerned by a lack of silverware this season.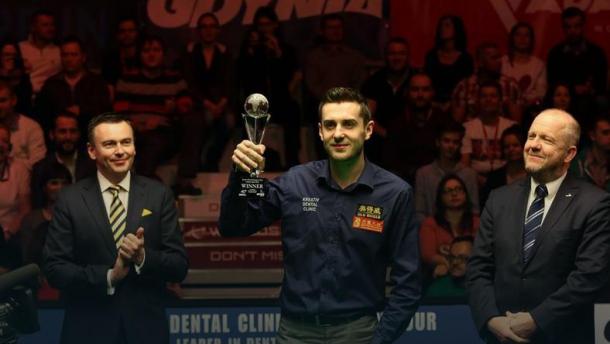 "Sometimes I have come into the World Championships after a poor season and had a good tournament, whilst other times I have had a good season and not played well. At the back of my mind I know that I am capable of winning this year".
Following defeat in the opening round of the World Grand Prix, Selby has enjoyed a month without competitive snooker, and the Jester from Leicester believes that the break has allowed him to be 'a lot more refreshed.'
'A few years ago I came into the tournament drained and struggled to compete', admitted the 2014 champion, who added that his number one ranking does not give him the edge as 'the standard is so difficult, it is the toughest draw for as far back as I can remember'.
Jester has plans in place for Leicester double
When pressed about the other contenders he picked out Ronnie O'Sullivan as a potential threat to his challenge. 'If he turns up mentally, Ronnie is the man to beat, but there are a lot more who are capable.'
Selby believes that being ranked on top of the world does not bring any extra pressure to succeed, claiming 'I always put a lot of pressure on myself, but I know my capabilities.'
The two-time finalist is a massive Leicester City fan and has his own plans if both himself and his favourite football club can win their respective competitions.
'It would be great to be on an open top bus with them around the city' said Selby, who will set about achieving that ambition in a first round tie which begins on Monday against Robert Milkins, a man he has beaten seven times in eight matches.