Olympic Swimming for Team GB has always flattered to deceive in the face of optimism. For the foreseeable future, that was always likely to be the case.
However at Rio 2016, that may be about to change.
Four years on from a hugely disappointing showing at their home games in the London Aquatics Centre, British Swimming has been riding on the crest of a wave, and is set to rise from the pool like a phoenix from the ashes of a rather damp history.
Sweetenham progress lacked Olympic success
The turn of the millennium for British swimming saw the sport deep in the doldrums with little optimism for the future. The introduction of Bill Sweetenham as National Performance Director however, injected the sport in the UK with signs of life.
As former coach at the Australian Institute of Sport (AIS) and former youth coach for Swimming Australia, Sweetenham was responsible for the emergence of multiple Olympic champions Grant Hackett and Ian Thorpe.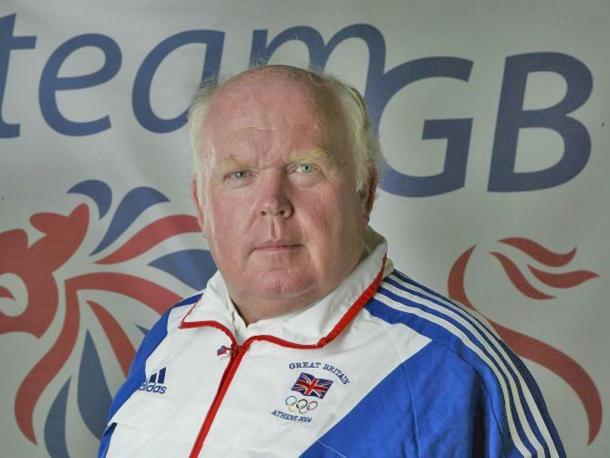 Arriving in November 2000, Sweetenham oversaw a resurgence with GB at the World Championships in 2001, '03 and '05. In all three meets, Great Britain won as many medals as it had in the previous worlds' dating back to 1973, collectively.
Athens 2004 were the grounds of huge improvement, but still lacked fluid medal tally, with only the medal successes of Stephen Parry's bronze in the 200m butterfly and Welshman David Davies' third-placed podium finish in the 1500m freestyle.
Adlington-inspired Beijing turnaround
The Australian's departure came just 11 months before Beijing 2008, but his work had already been the catalyst for success. Inspired by 19 year-old Rebecca Adlington's sensational 400m and 800m free double, Jo Jackson's also won bronze - in the same race - David Davies' won his second Olympic medal in the men's 10km open swim and Keri-Anne Payne's taking silver in the women's event, catapulted Team GB to their most successful meeting in years of Olympic competition.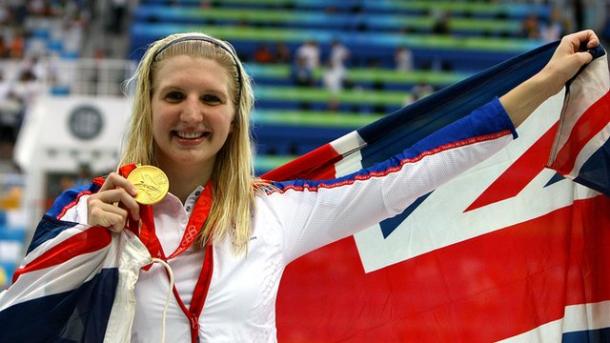 Despite Swetenham's departure, Adlington's golden success was expected to herald a new generation of talent, with London 2012 in mind. Team GB was a-flush with hopeful's keen of taking advantage of home soil favour.
However as London came around and despite the likes of 2009 world backstroke champion Gemma Spofforth, reigning world champion Liam Tancock in the same event and Fran Halsall in their ranks, only Adlington won two bronzes in her two events with Michael Jamieson winning a surprise silver medal in the 200m breaststroke.
GB primed for Rio glory?
Which leads us into Rio this summer. Since the arrival of Bill Furniss as head coach who coached Adlington to Olympic glory - UK Swimming has been on a meteoric rise. Perhaps the Sweetenham effect is being felt long after his departure, but Furniss and his team have moulded a tougher, more resilient squad over the past two years. Coming into the games there is huge optimism.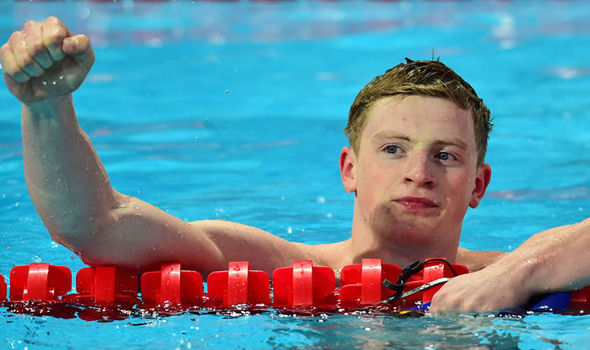 Not least with current 50m and 100m breaststroke world champion Adam Peaty. At just 21, Peaty holds world records for both events and pipped his great rival Cameron van den Burgh twice at the 2015 Championships in Kazan, becoming the first ever swimmer to win both sprint crowns at the same meet.
The Uttoxeter man was also part of the quartet of Siobhan- Marie O'Connor, Fran Halsall and Chris Walker-Hebborn that stunned the US team to win gold in Russia last August.
James Guy is also current world champion at 200m free and also took part in relay gold in the 4x200m free last year.
In that race, Guy sensationally overhauled his position of third given to him by teammates Dan Wallace, Robbie Renwick and Callum Jarvis going into the final leg. In the final four lengths, Guy reeled in Russia before surging through to pip the USA, as Ryan Lochte watched on for the Americans, in shock.
Hopes riding on not just two big names
Peaty and Guy are far from the sole attractions in Brazil for Team GB. Ben Proud, Jazz Carlin and Dan Wallace are all reigning Commonwealth champions going into Rio.
The aforementioned Halsall is competing in her third Olympic Games and could yet be spurred on by the potential of the squad, as could a youthful British squad with Georgia Coates as the youngest at 17.
The argument will be that Team GB swimming has been here before. However with two double-world champions spearheading the meet, Rio 2016 could finally be the true rise of British Swimming.