It was a day of mixed emotions for Team GB as windsurfer Nick Dempsey saw his lead cut in the windsurfing, whilst Giles Scott is slightly off the pace in the Finn class.
Dempsey creates a splash after windsurfing crash
Dempsey was the overnight leader after three windsurfing races and was looking to extend his lead on day two of the sailing races. A first and fourth in the opening two races gave him a solid start, but drama ensued when Lithuania's Juozas Bernotas collided with the Brit and sent him into the water, resulting in a 14th place finish.
Yet Dempsey successfully appealed the final position, with that result to be discarded and an average of his other nine races to be taken into account instead. He now sits on 6.8 points, with Netherlands' Dorian van Rijsselberghe in second on ten points after winning race five and six.
The women's windsurfing looks as if it could be a straight shootout for gold between Italy's Flavia Tartaglini and France's Charline Picon with just one point separating the pair. Picon won two of the three opening races on day one, but Tartaglini hit back with two race victories on day two to take the overall lead. Team GB's Bryony Shaw is off the place in tenth place.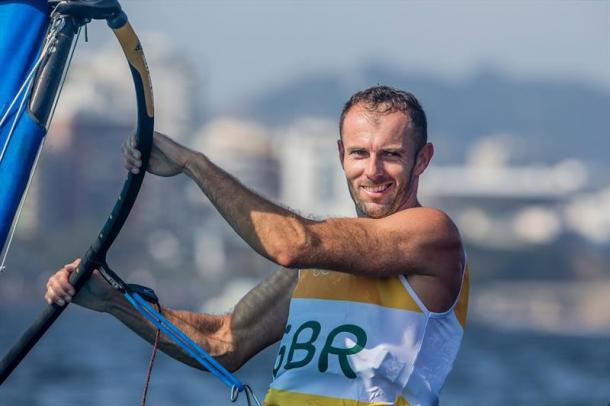 Alsogaray and Lijia cement leads in Laser classes
Argentina's Julio Alsogaray was all smiles after the men's Laser race. Victory in race four made up for a disappointing race three, whilst his closest competitors Sam Meech and Tonci Stipanovic experienced a lacklustre day as the Argentine extended his lead by six points. Team GB's Nick Thompson has a lot of work to do down in 12th place.
China's Xu Lijia promised a medal in the women's Laser Radial and a third and first on day two put her in prime position to do so. She grabbed the lead from Ireland's Annalise Murphy and extended her advantage by five points. Murphy sits in silver medal position but with just five points separating her, Tuula Tenkanen, Marit Boumwmeester, Evi van Acker, Anne-Marie Rindom and Gintare Scheidt.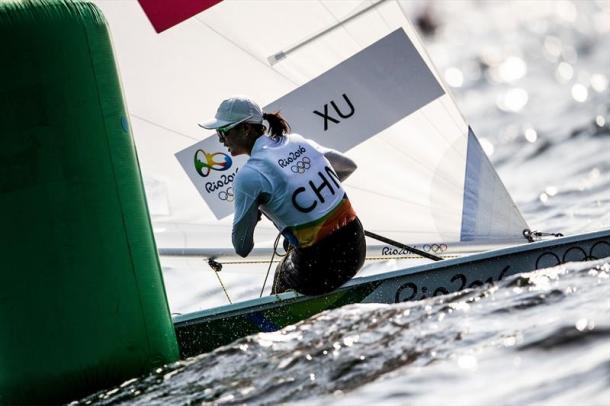 Scott swept aside in opening stages of Finn class
Team GB's Giles Scott will be disappointed with his start to the Finn class campaign following 17 wins in his last 29 meetings. Scott finished 17th in the first race after he misjudged a change in the wind direction, before recovering to finish third in race two.
He has a bit of work to do to catch the early leader Vasilij Zbogar of Slovenia who recorded a third and first. The race two winner leads Turkey's Alican Kaynar by three points.