Team GB's Justin Rose is as excited as anyone in the Olympic village as he waits for his sport to tee off on Thursday.
A seven year wait
Since the return of golf to the Olympic Games was announced in 2009, Rose has been looking forward to the possibility of representing his country in Rio on the historic occassion. Now that dream has been fulfilled, it will be an emotional experience for Rose after his late father inspired him with stories of the Games and the 36 year old admitted "I'm sure he would have been very proud to see me walk out".
Rose is keen to make the most of his Olympic journey and arrived in Brazil early to ensure he was part of the opening ceremony where he explained "there was such a happy vibe" in the Maracana stadium. He also mentioned how he is "really excited to have the opportunity to represent Team GB".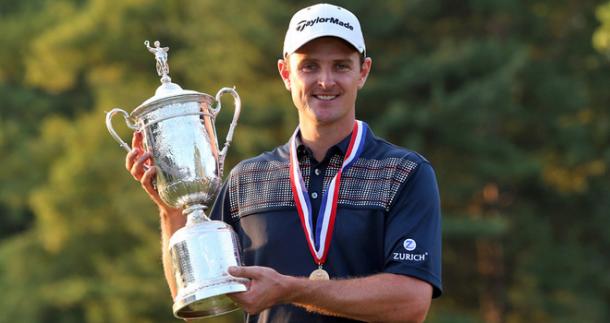 "We are just as worthy of being here as anyone else"
The return of golf to the Olympics has received some criticism, particularly after a number of high profile players pulled out of the competition. Rose explained "we are just as worthy of being here as anyone else" and suggested he hopes the decision by some players to forfeit the event will be "something they regret because if they regret it, it means golf has been a success". The 2013 US Open Champion also suggested "the Olympics is equally significant as the Majors".
Rose will hope his seven year wait is worth it and is looking to draw on the inspiration of those around him. He explained "very rarely are you in one place with so many like-minded people who are there to give 100 per cent and constantly better themselves to try and extract their peak performance on a given week".