American Simone Biles was the clear favourite coming into the individual all-around final event and she proved her ability to score 62.198 to claim her second gold medal of Rio 2016.
Biles team-mate Alexandra Raisman got silver with Russia's Aliya Mustafina third place to take the bronze.
Great Britain seventeen-year-old Ellie Downie came 13th narrowly missed out on becoming the best performing female British gymnast in an Olympic all-around final, currently her older sister Becky Downie holds the record of 12th place finish at the 2008 Olympics in Beijing.
Medal hopes dashed for Team GB
After Downie first rotation on the floor, she started a positive campaign but her medal hope ended with a very poor score on her third rotation on the uneven bars which saw her release too early for her dismount to land on her knees, before an error on the beam to drop her down the rankings.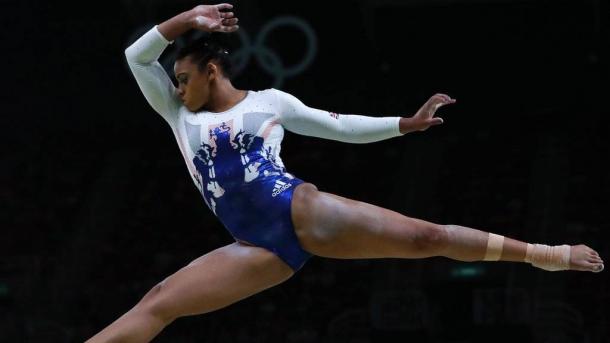 Those major mistakes saw her drop from seventh to 13th and she was in the position to unable to claw it back after an overall score of 56.883 after scores of 14.3 on the floor, 15.1 on vault, 13.783 on uneven bars and 13.7 on beam.
The one to beat
As expected the American star went ahead after the first of four disciplines with a score of 15.866 on vault, although Biles fell to second place after the second rotation on the uneven bars scoring 14.966. Biles looked pretty happy with that score considering the uneven bars is the only individual event final that she didn't qualify for.
The uneven bars is considered the weakest event for the poster girl, who dropped to second place behind Mustafina of Russia.
As Mustafina moved into the lead at the halfway point, but she wasn't there long as Biles grabbed the lead back in the third and finished on a brilliant and controlled floor routine.
She retook the lead with her trademark near perfect balance-beam routine, she had a little wobble at the start of the beam but she only gained confidence and strength to finish the routine strongly and scored 15.433.
Then she ended her best tally on the floor with a massive 15.933 to earn her the gold medal, her team-mate Raisman with a consistent and clean routine to move up from fourth to third, then patiently waited to snatch the silver away from Mustafina.