Team GB's Men's 4x100 medley relay qualified fastest for Saturday night's relay showdown with the USA, qualifying over a second faster than the Americans on the final morning of Swimming heats at the Olympic Aquatics Stadium on Day 7 at Rio 2016.
The Women's 4x100 team sneaked into their final, with Fran Halsall made an impressive statement also in qualifying second-fastest for the semi-finals of the women's 50m freestyle.
GB relay duo into final
The British quartet of Chris-Walker Hebborn, Adam Peaty, James Guy and Duncan Scott clocked a time of 3.30.47, winning their heat ahead of Russia.
Qualifying ahead of the USA by 1.4 seconds, Britain stand a chance of battling the mighty American team for gold. In a team that will likely bring in 100 and 200m backstroke champion Ryan Murphy and Michael Phelps - who is aiming for his fourth gold of the Games - Peaty and Guy will need to set up Scott with hefty lead if Britain are to hold off the charge.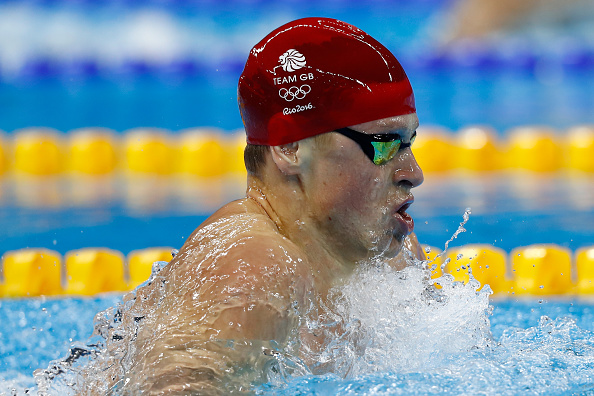 In the women's 4x100, Georgia Davies, Chloe Tutton, Siobhan-Marie O'Connor and Georgia Coates snuck into their final for GB, qualifying in eighth position.
Halsall makes statement
In the Women's 50m freestyle heats, Fran Halsall made a statement by recording the second-fastest time of 24.26 behind Pernille Blume of Denmark, in progressing to Saturday morning's semi-finals.
Impressing in her heat, by a comfortable distance in the sprint event, Halsall, who is fourth-fastest in the world this year will face stiff competition from Australian duo Cate and Bronte Campbell, Sarah Sjostrom of Sweden and Blume's compatriot Jeanette Otteson.
In her third Olympics, the 26 year-old has narrowly missed out on an Olympic medal on two occasions, but as world champion in the mixed medley relay in Kazan last August, the Southport swimmer will now fancy her chances of ending an eight-year wait for a games podium place.