In a book-selling market where it has become increasingly useful to have an effective social media campaign – as well as the latest super quote from a best-selling author – it is difficult to look past those advertisements that promise so much and deliver so little, to find the real gems.
Adam Hamdy's Pendulum ­arrives this winter championed by author James Patterson, who describes it as "one of the best thrillers of the year." The difference this time: Pendulum is well worth the hype and attention.
Hamdy, a British writer who is well known for his film work – for instance: the comedy feature film Pulp, which became the first to film to ever premiere on Xbox's Video platform – has brought that same eye for detail to his writing, and it would be no surprise to see Pendulum adapted for the big screen in the not-so-distance future. From the outset of the novel the action is immersive and the threat dangerously real.
Packing a punch
Meet John Wallace, a highly successful photographer - but one who when the story starts is not only mentally hanging from a rope, but literally too. Hamdy pulls no punches, starting this high octane, all-action thriller with Wallace's death-defying escape from a masked and armoured stranger who has entered his home to execute a forced hanging.
Wallace's death is designed to look like a suicide, but our main character escapes – barely – forced to jump through his upper-story window and flee for his life. He wakes in a London hospital, needing to convince the police that instead of going crazy – and indeed imaging the attack - another threat on his life may be imminent.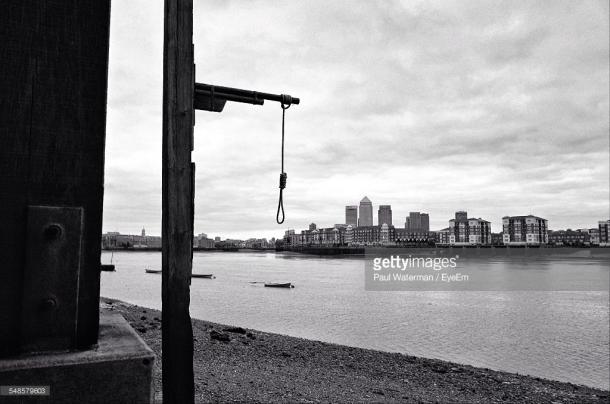 This is easier said than done, as Wallace becomes embroiled in a cat-and-mouse chase that takes us through the London streets – via mental hospitals, a ghastly American prison, burning buildings – in a thrilling narrative that never stops to breathe.
Not knowing who to trust, Wallace must unravel the clues that are slowly drip-fed to us, as he slowly begins to realise that the attack on his life was no isolated event: past murders bear remarkably similar patterns. Wallace's attacker is intelligent, resourceful and patient. This will be a battle of wits to the very end.
"Wallace has certain psychological depths"
Wallace is a very likeable character; it's easy to become invested in his quest to discover the truth, as he tries to battle through the demons of the past at the same time. Hamdy's main character is strong, well-trained and powerful – with a remarkable, somewhat disbelieving, James Bond-esque tendency to escape certain death at the very last moment – but he is also sensitive, caring, and has certain psychological depths which give Pendulum a lot more weight.
Hamdy's novel is a modern one in the traditional sense: it deals with some interesting questions about love, loss and memory – but it is also, at its best, a page-turner that rips you from the comfort of your couch and doesn't put you down. Some of the best thrillers require a bit of suspended disbelief, and at times Hamdy's book threatens to let itself go – before just managing to reign in the far-fetched scenarios just in time.
At times the narrative is dark and violent - and the author certainly holds nothing back in that respect, with a Game of Thrones-esque propensity to kill people off when you least expect it – but Pendulum is an immersive book that certainly deserves its plaudits. Make no mistake about it: thriller fans wait with baited breath to see what Hamdy has in store for his fans next.