Season twelve of It's Always Sunny in Philadelphia has started as strong as one could hope for, with the first four episodes as good as any Sunny episodes out there.
The newest episode tackles a public relations nightmare with Frank's (Danny DeVito) shell company getting involved with a terrorist group.
This all occurs while Charlie (Charlie Day) and Mac's (Rob McElhenney) own drink, Fight Milk, taking off in the UFC world.
The plot
The episode starts with Dee (Kaitlyn Olsson) explaining to the audience of Frank's new morning routing, banging his pistol on the bar and taking some cocaine.
He then explains that his money laundering company, Wolf Cola, had become a hit with "the Jews in Boca Raton" (a city in Palm Beach, Florida) until the gang reveals that he had mistaken Boca Raton for Boko Haram, an Islamic extremist group based in Nigeria.
While Frank's Fluids LLC's other money venture, Fight Milk, is a hit with UFC fighters. However it's not for the reasons Mac and Charlie intended, as cameo appearances from UFC fighters Paul Felder and Donald Cerrone reveal they were using it to shed weight by throwing up, sweating and every other possible way fluids can leave your body.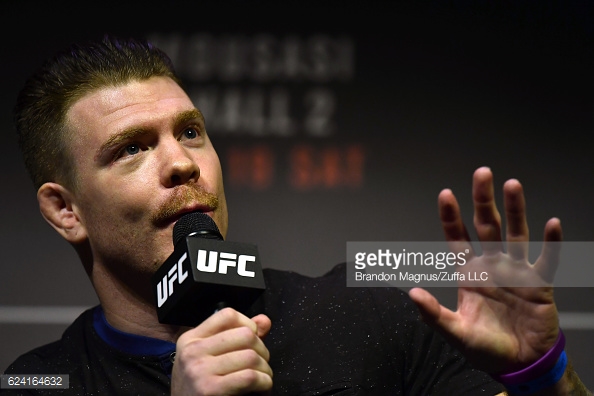 Frank, Dee and Dennis (Glenn Howerton) aim to solve the PR disaster by appearing on a local TV station. Dennis' idea was to reiterate the company's goal of putting the customer first without admitting guilt, Dee wanted to apologise while Frank attempted to soften the image of Boko Haram. Seriously.
Mac and Charlie then try to market their weight-loss drink to the UFC ring girls, before Mac realises that the drink isn't for women, and he (strikethrough) the company should be focusing entirely on men and the cores of Fight Milk and gaining muscle.
After their failed attempt, the Wolf Cola crew go back on TV and come off much better, with Frank even convincing the audience that the Boko Haram are people too. This is until a dog comes onto the set, a classic Dennis tirade ensues, starting with the presenter claiming that Dennis clearly isn't a dog person and finishing with Dennis claiming that he should be able to eat fried dog while watching a chicken fight.
Mac and Charlie go back to the lab, work on a new Fight Milk formula (and new promotional video!!!) and after a threat to end their lives, ensure that the UFC fighters make their weight... thanks to some help from HGH.
Are the new Sunny episodes rushed?
Fans have been feeling that the new episodes of Sunny, while still hilarious, have felt rushed and that episodes have quickly come to a finish. This was the case especially in 'The Gang Goes to a Water Park'.
The episodes have actually been shorter than usual. Sitcoms generally get 20-23 minutes of airtime, excluding advert breaks, while the new Sunny episodes have ranged around the 16-18 minute mark.
This doesn't mean that the episodes are rushed though, but quite the opposite. There was a similar reaction from fans when they discovered that the number of episodes per season were reduced from 12-15 episodes between seasons three and seven to the 10 episodes per season over the past five years.
It sounds bad, but the showrunners have reiterated several times that they are focussing on a quality over quantity approach, and it's one of the reasons why the show has had such longevity and remained hilarious.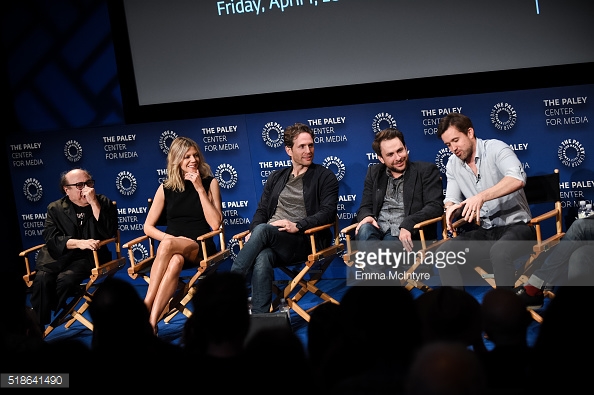 Miscellaneous thoughts
While talking about previous PR nightmares and how they were dealt with, Frank bringing up the Catholic Church's reputation with children, and Dennis saying "They did sidestep banging kids pretty masterfully" is a first-ballot Hall of Fame Sunny quote.
When they're going back to the lab, and the audience discovered that to make Fight Milk, Charlie actually grinds up crows. I shouldn't have expected anything less.
The Twitter feed below the gang on TV was hilarious. "ugly ugly ugly ugly!!! #idstillhititthough"