In the season finale of It's Always Sunny in Philadelphia, we see the ramifications of Dennis' (Glenn Howerton) double life.
This is the final episode of season twelve of Sunny, one of the greatest seasons of the show.
The plot
We are greeted with the revelation that while the gang was on their Wade Boggs cross-country trip, Dennis knocked up Mandy (Christine Woods) while he was killing time at an Applebee's, and now she wants him to spend time with his estranged son, Brian LeFevre Jr.
In attempts to pawn off the child, Mac (Rob McElhenney) wants he and Dennis to pose as a gay couple, with Dennis obviously acting as the power-bottom, while Frank (Danny DeVito) wants to 'Indecent Proposal' her.
Charlie's (Charlie Day) eyes are opened as he sees that women can be clingy when they have a child with a man, so he sets off to get The Waitress (Mary Elizabeth Ellis) pregnant, and he actually does sleep with her.
Not only is there a huge plot-twist, as we learn that the waitress doesn't actually think she's good enough for Charlie, anymore anyway.
"Okay, but... why? You just say no and you won't give me a shot. I don't understand what's so terrible about me."
"What's so great about me, Charlie?! What's wrong with you? Why are you so obsessed with me? I mean, you said it yourself, I'm a mess! So why don't you go find somebody better?"
"Well, because... there is no one better. And I love you."
Charlie gets the waitress pregnant. He also regrets it almost immediately, telling Dee (Kaitlin Olson) that he know feels trapped.
Back to Dennis, his last-ditched attempt to ditch Mandy and Brian Junior goes poorly, as he tries to fake his own death. She sees through this ruse (the mistimed gunshot sound probably didn't help) and ups and leaves Dennis, because she didn't want Brian Junior to be around a dad that didn't want to be there.
The gang rejoice, they're all doing their signature dance moves at the bar, except for Dennis:
"I can't do this anymore. What are we doing? I can't do any of this s**t any more. Okay, I'm leaving. I'm gonna go be a dad. [In response to Frank's objections]: You know what, Frank? I'll figure it out. Because I don't want my kid to grow up like I did, with some asshole dad who's never even around."
Dennis leaves the Paddy's and declares the bar "over" as he exits. He's going to North Dakota to raise his child. Really.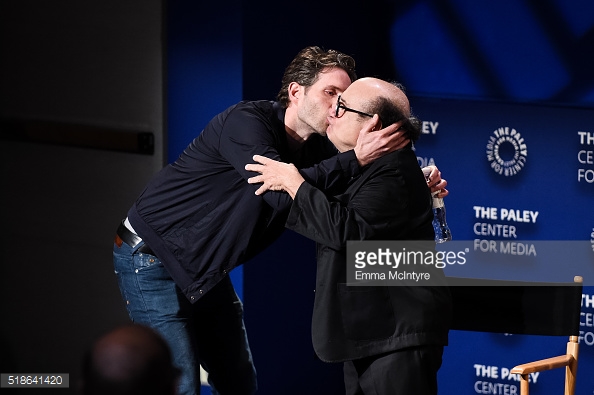 Is it over?
In an exclusive interview with The Wrap, Glenn Howerton revealed he may not return to Sunny, and the show will go on an extended hiatus.
He said that there's an option to come back, but neither he nor the other two creators of the show (Rob and Charlie) are sure what's going to happen in regards to Dennis.
This could break up the gang, a scenario that one day was always going to happen, but feels so very surreal right now.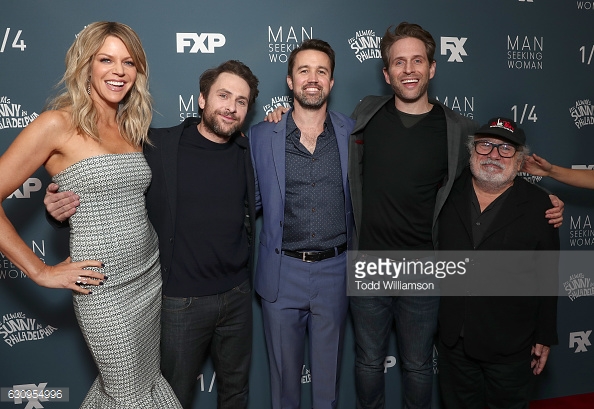 Howerton also said that the decision is not dependent on whether his new NBC pilot, with Patton Oswalt is picked up for an entire season.
Sunny has been renewed for two more seasons with FX, but it's now unclear if – or when the show will return.
If not, it marks the end of a truly great era. Sunny is one of the funniest television shows of all time, and will be remembered as such.
It's hard to imagine the show without the entire gang, but if anyone were to pull it off, it would be these guys. This show is their baby and wouldn't intentionally do anything to hurt it.
However, Dennis leaving the show really hurts. For the first time in a long time I actually feel feelings again. Do you guys remember feelings?
There's a lot up in the air right now, but for Sunny's sake Dennis leaving better not be a full-time situation.
Heck, not even for Sunny's sake. For my own, and all the fans. We're not ready for this to end.
Miscellaneous observations
Sunny makes great use of charts, and Charlie's efforts to woo the waitress using his charts was hilarious.
Dennis is quickly explaining to the gang that he's posing as Brian again, and Charlie instinctively asking whether Brian is right handed or left handed was so very Charlie.
"I LOST MY LOVER. I NEED A NEW GIMP"
Mac has a new gym in his apartment, and the dildo-bike is the only thing in it.