Jay-Z - the man with an empire state of mind - builds on his towering number of studio albums with 4:44. However, compared to albums gone by this latest release is subdued in approach, even down to the blankly presented album cover.
At this stage in his life Shawn Carter has nothing to prove, yet you get the impression he had some severe thoughts on his mind before diving into the studio: Reacting to the exposure of Lemonade brought about by his wife Beyoncé, dragging out admissions of his own and in all honesty reminding people of his expertise (and wealth, always wealth).
4:44's dusky, throwback essence will overcome you on songs like The Story of O.J, Smile and title-track 4:44. It's clear that Jay preferred the soul samples and sweet percussion in production, but he still manages to keep it modern with melodic trap-beats.
Compared with 2013's Magna Carta… Holy Grail it's a lot easier on the ear; the latter had little replay value and its lengthy run time coupled with cluttered sound made for a difficult listen.
Jay draws back on his new release, giving the instrumentals space to breath and keeps it tighter with shorter songs and more substance in lyrics.
Untouchable albums such as The Blueprint and Reasonable Doubt bare little resemblance to 4:44, yet it feels like more of a sequel to those timeless classics.
When you think of Jay Z you immediately think 99 Problems, Izzo or Can't Knock the Hustle yet Magna Carta had no real defining songs or moments — 4:44 might just have one or two touches of old-school class.
Furthermore, Jay comes across as slightly more mortal and beaten, particularly on Kill Jay Z and 4:44. If Carter's music is a mirror for his life then the years of self-celebration have in-part been replaced by humility.
With Beyoncé opening up about her marriage and the deceit on Lemonade, Jay did the same and managed to humanise himself.
Brutal beginnings
Just three lines into this project the business-man questions why people should trust him and goes on to lament decisions he's taken. Taking this demonstrative stance from the get-go allows us to feel more sympathetic towards his situation; you can never not condemn cheating but at least wanting to hear from the other side is a good start.
This level of honesty reaches new heights on the title-track as Hannah Williams' desperate voice exclaims "I'm never gonna treat you as I should".
Jay slowly burns away at his ego like a dollar note and ends the song with a cappella style of rapping -- stripped of all the flash and confidence that usually resonates in Carter's voice.
Although, on the following Family Feud it returns - to some extent - as Beyoncé's angelic symphony matches her husbands re-birth. It's the musical equivalent of making things right; Jay opens up and regains the love of his wife in dual harmony:
'What's better than one billionaire? Two?"
He even asks to get an amen from Bey — she responds with gusto.
Other tracks that stand out include incredible single The Story of O.J., here Jay contrasts the success of African-Americans against the racism that still exists in America.
Despite a fortunate life he's still held back by his ancestry and in a sense the toll of America's greatest shame lives on in the world today. It doesn't matter what background or persona one has chains now metaphorically exist within our society - this is Jay's message.
A story of hindsight is pivotal too for Carter as he realises he could've owned property now worth millions but the fight to be even the smallest bit successful began at a young age - hence the "dumbo".
It's no secret that the black community has had to overcome struggles with racial profiling and education, so in a sense will always be a step behind in achieving real equality.
A line that caused quite a lot of controversy actually can be explained somewhat: "You ever wonder why Jewish people own all the property in America?".
This isn't an attempt to be anti-semitic but could be polished a little, still, Jay juxtaposes the challenges faced by both groups of people: Not only stereotyping Jewish people but also African-Americans who like to live the playboy lifestyle - "You know what's more important than throwing away money at a strip club? Credit".
All together this song is an imposing one; the tingling piano chords evoke suspicion while the sampled chorus details the historic pain of black people in America.
Smile includes a beautiful soul-sample from legendary singer Stevie Wonder for a more light and refreshing chorus. Gloria Carter ends the track in a revealing tape, coming out to the world as a homosexual and humble mother to Carter - it also acts as another use of humility for 4:44.
Moonlight makes use of an intelligent pun to express the notion that we all need to embrace ourselves and our individuality.
In this case the rappers of today: "y'all got the same f****n' flows, I don't know who is who".
Where the movie Moonlight - a film consisting of an all African-American cast - won the Oscar, La La Land accidentally got announced and overshadowed the former's success.
It's one depiction of our current generation; we're all stuck in "la la land" going along with whatever is popular instead of being independent -- much like the smaller Moonlight.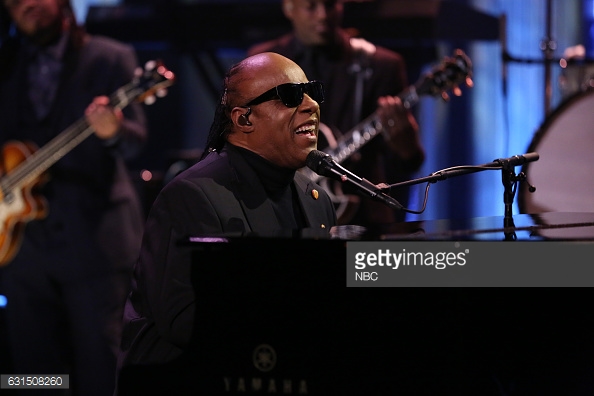 Disappointing moments
Jay's flow and production work on here but don't quite come off on the similar Caught Their Eyes, which is a shame due to the talented Frank Ocean getting a feature.
Previous collaborations completely blow away this latest joint effort, take No Church in the Wild or even Oceans.
Ocean's entrance sounds almost unnatural and amateur and so does the engineering, there comes a point in the middle stage of the song where Jay's recorded voice changes quality - check for yourself.
Bam includes a slightly more sensible guest appearance but ends up sounding more like a Damien Marley song that Jay hopped on.
With the in-your-face production you'd imagine Carter would flow and pop on here but nothing settles correctly. Perhaps this could work if one of those rappers Jay previously blasted appeared on here but alas Hova isn't made for Jamaican-flavoured bangers like this.
Where 4:44 peaks in the middle, the drop off is equally steep; both Marcy Me and Legacy do nothing major apart from act as a slower tail end.
Imagination runs thin with Marcy Me's production as there isn't much movement from the opening string set. In Jay's defence it isn't dragged out to a mammoth four or five minutes and provides a soulful ending.
With Legacy the same applies while it also provides a conclusion to 4:44 as Carter raps about his family's growth. Storytelling is one of Jay's strengths and he lightly dips his toe into the pool of his past on the album's closer.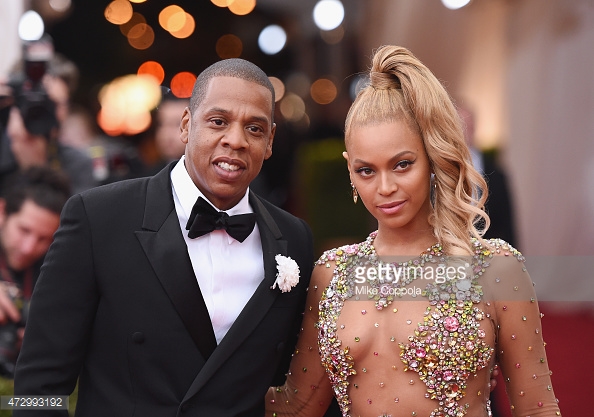 How does 4:44 fair?
In truth 4:44 does lose it's shine with repeated listens but manages to restore some respect for Jay and give us a more modern version of the soul-inspired hip/hop that made him one of the greatest rappers ever.
Though it may not be an instant classic or even a full showing of Jay's talent, it's not detrimental or overzealous. 4:44's short run time and soothing production makes for a relaxing experience, almost like a sunset on the career of an incredible artist.
As those lines of "legacy, legacy, legacy" play out over nostalgic samples and swaying horns we're reminded of the history but aren't feeling it forced down our ears.
Where Magna Carta was bold and obnoxious, 4:44 is respectful and gracious; Jay's use of the public eye isn't faux pas and it feels real to the listener -- genuine pain and self-loathing turns into honour and pride.
Songs such as The Story of O.J., 4:44 and Moonlight do a lot to outshine the likes of Caught Their Eyes and Mercy Me.
There are average moments throughout but the consistently-glossy production goes a long way to providing an enjoyable piece of art.
We may have to wait another four years for another album or 4:44 could be the last outing for Jay-Z -- time will tell.
What also will be telling is the longevity of this latest release, given the lack of it with Magna Carta.
Will 4:44 fall victim to the overcrowded rap game? As Jay puts it himself there's plenty of options out there in the current hip/hop world.