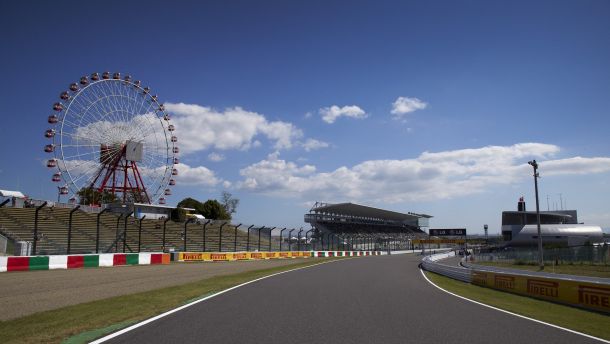 As Formula One strolls into Japan for the Grand Prix at Suzuka, the talking point of the week so far has been the weather. A typhoon which has hit Japan this week means there is a weather warning looming over the Grand Prix, which puts he race itself in jeapordy. This isn't the first time this has occurred, with the Qualifying sessions in 2004 and 2010 being cancelled and rescheduled due to heavy rain.
It appears unlikely that the FIA will cancel the race with Russia's inaugural race in Sochi happening next week, it'd be illogical to reschedule the GP. It'd make sense to try and secure an earlier start time, with the typhoon expected to hit Suzuka by 3pm.
Away from weather, there are a couple of drivers making appearances on Friday for FP1. Roberto Merhi will step into the Caterham after making his debut at the Italian GP. Brit Will Stevens will step into a Marussia for FP1, the Formula Renault 3.5 star is set to be given a chance by the backmarkers. But the most anticipated change for FP1 has to be at Toro Rosso. Young 17 year old Max Verstappen is set to make his bow at Suzuka. The Dutchman has a seat with Toro Rosso for 2015, and will be desperate to show off his skills.
With 2014's biggest story so far being the ongoing battle at Mercedes, between team mates and title rivals Nico Rosberg and Lewis Hamilton, it'll be intriguing to see what the latest twist in the story is. Hamilton, winner last time out in Singapore, now holds a 3 point Championship lead after Rosberg's bizarre retirement at Marina Bay.
Their battle, reminiscient of Senna/Prost, could give us another incident like the 1989 and 1990 Japanese Grands Prix. With Rosbrg already taking out Hamilton this season, in the well publicised incident in Spa, Lewis may be more cautious of his championship lead, as the momentum currently sits with the Briton.
Can Hamilton take another victory and his first in Suzuka? tune in to our live coverage of the Japanese Grand Prix! Coverage will begin at 6:30am.