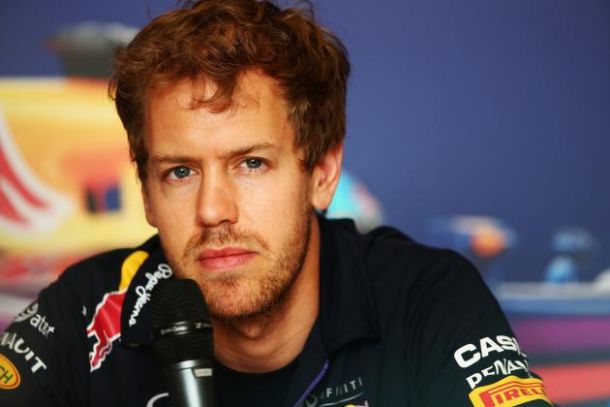 Red Bull's Sebastian Vettel has shocked the Formula One paddock by declaring he will drive for Ferrari in 2015. The four-time World Champion announced his switch on Friday evening just before qualifying, and has started the 'domino' effect of the top teams announcing their 2015 drivers.
This marks the end of a 15 year love affair between Red Bull and the German, as Vettel is a product of the team's Junior Driver Programme. This is a move barely anyone anticipated; team boss Christian Horner telling the paddock he had an 'emotional' meeting with the German: "He informed us last night and obviously had his reasoning behind that. I don't think he'd taken the decision lightly and was obviously very emotional about it."
This news overshadows the season long saga of whether Fernando Alonso is leaving Ferrari or not. This week Alonso has claimed his Ferrari exit was 'inevitable', paving the way for a sensational return to McLaren. Alonso spent 2007 at Woking and left in an acrimonious fashion, but the Vettel move almost certainly means Alonso's switch to McLaren is expected.
In terms of Red Bull, it is widely expected young Russian Daniil Kvyat will step up from their sister team Toro Rosso to partner Daniel Ricciardo. The 20 year old is already guaranteed a seat for next year, with his Toro Rosso contract still active. If Kvyat does move, it will be the son of World Rally legend Carlos Sainz who will take his place alongside Max Verstappen.
Unfortunatly, in Formula One, there is always a fall guy of the driver marke. 2009 World Champion Jenson Button is out of contract at McLaren for 2015 and with Alonso said to move to Woking, Button will be the man to move over, and with little amount of drives left available, it's likely Jenson will retire at the end of the season.
With McLaren's switch to Honda power for 2015, McLaren are seen as an attractive proposition, and Alonso is set for the move. During his only season at Woking in 2007, Alonso had a big fall out with McLaren supremo Ron Dennis, and a breakdown in relations between him and then team mate Lewis Hamilton.