 The Grand Prix Commission met on March 19 in Losail prior to the opening MotoGP race in Qatar. The main decision was to ban the use of aerodynamic wings with immediate effect in the Moto2 and Moto3 classes.
It started with the two Ducatis in the MotoGP class and then began to spread across the grid before the 'trend' was eventually copied in the Moto2 and Moto3 classes.
However, there has not yet been any mention of banning the wings in the MotoGP class. It is presumed that the wings are fitted to help to keep the front end of the bike down during hard acceleration when the front end may lift. The air is thought to travel over the wings causing a down-force.
Speculation has surrounded the wings
They seem to come in all sorts of shapes sizes and numbers and it is unsure how affective they are.
Speculation has surrounded the wings since the introduction of them and the increase of popularity amongst the riders adding the wings. It has raised concerns as to whether the benefits outweigh the safety issues that are popping up concerning them. It is thought that the wings may take on extra air from other bikes within close proximity and this may have a negative effect on the bikes sporting the wings.
The ban is to take immediate effect
The ban is to take immediate affect within the Moto2 class. However in the Moto3 class the ban is not going to be enforced until the 2017 season.
'The Technical Director will continue to permit the use of fairing designs used to deflect water displaced by the front wheel that do not have an aerodynamic purpose,' read a statement.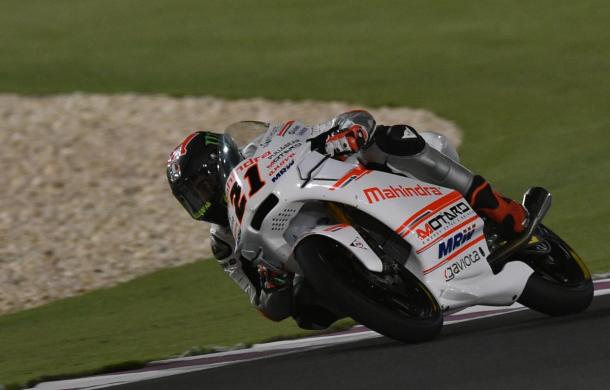 It will be madatory to use one of two approved band of quickshifter
The Grand Prix Commission also announced the following decision involving the Moto2 class that will be effective from 1st May 2016, 'To reduce the incidence of missed gears it will be mandatory to use one of two approved brand of quickshifter. (Not one brand as previously agreed). It will also be compulsory to fit and use a load cell with data being supplied to the technical control data export.'