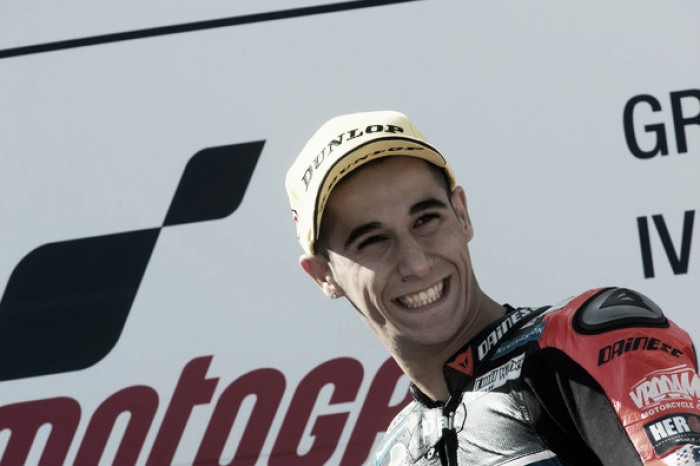 It is a sad day for motorcycle racing as Moto2 rider Luis Salom has sadly passed away following an incident during second Free Practice session of the day for the Moto2 class ahead of the seventh round of the MotoGP set to take place at the Circuit de Barcelona, Catalunya.
Salom was currently in eighteenth position and had just returned to the track to continue with the practice session; the combined lap times from the two sessions left him ninth overall. He crashed at an unusual area on the track at turn twelve where many incidents do not normally occur. Straight away the session was red-flagged and medical teams made their way to the scene immediately where they had to perform CPR on the Spaniard.
The medical helicopter had to be deployed with the announcement that "#39 Luis Salom to be evacuated by helicopter to receive further medical assistance at the Hospital Universitari de Catalunya after crashing at turn 12", but his injuries were so severe that officials decided to transport him by road to Hospital General de Catalunya nearby where despite the best efforts of the medical team, and despite undergoing surgery he unfortunately died at a local time of 16:55PM.
As Salom left the circuit, officials announced the following; "Moto2 FP2 session cancelled as a safety measure due to helicopter deployment following #39 Luis Salom crash." The airbags at the side of the track that he or his bike came into contact with were damaged and had to be repaired.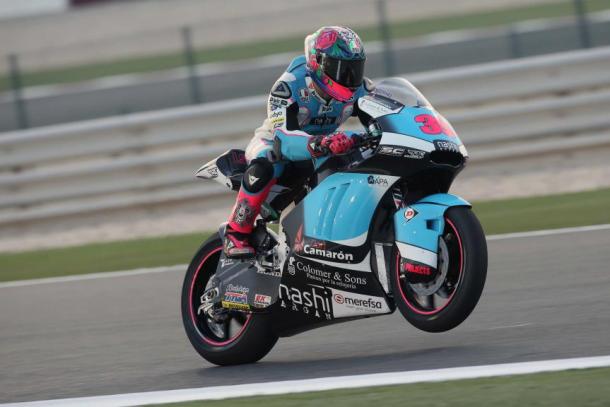 The twenty-four year old rider was born in Palma de Mallorca and currently rode for the SAG Team in the Moto2 class. Salom joined the World Championship in 2009 where he rode in the then 125cc class; he finished claimed a podium spot twenty-five times, nine of those claiming the win. In 2012 he finished second in the Moto3 World Championship, the following year he finished third overall. Salom was then promoted to the Moto2 in 2014 where he has remained with the SAG Team.
Tributes have since began to appear on social media from those who were associated with the number 39 rider.
Tú fuiste uno de mis rivales más duros, uno de mis mejores compañeros de equipo y después un amigo. ❤️