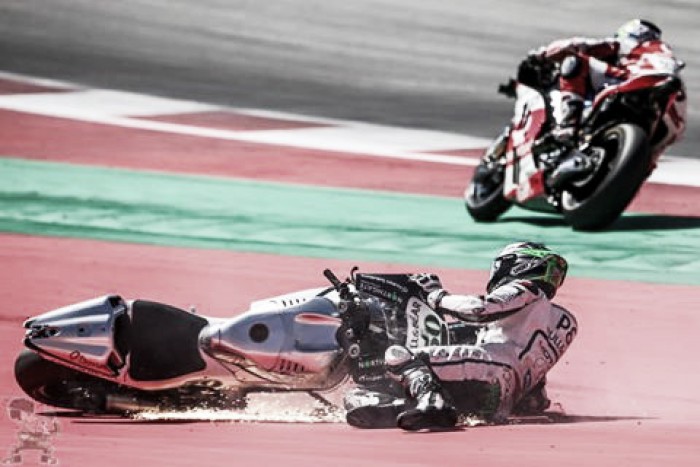 Unfortunately for Pull & Bear Aspar Team rider Eugene Laverty, everything was snatched from his hands in a flash at the Austrian GP.
Strong qualifying from the Irish Ducati man
Having failing to automatically qualify for the second qualification session on day two of the tenth round of the MotoGP season at the Red Bull Ring in Austria, it was down to Q1 for Laverty to pull it out of the bag.
He definitely had heads turning as he topped the leaderboard after an intense Q1 leaving him able to contend from a better starting position on the front four rows. Laverty went on to qualify in eleventh on the grid; he would be starting from the fourth row which was his best qualifying in his MotoGP career.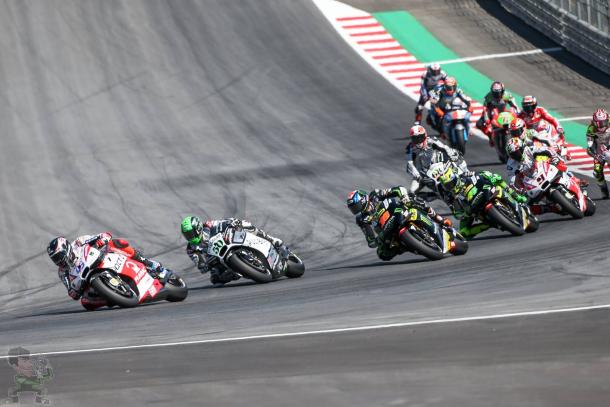 Laverty experienced a bad start to the Austrian GP
The race got underway and a bad start from the Irishman meant he was had work to do to be in contention of coming away with a great result.
Avintia Ducati rider Hector Barbera was ahead of him when Race Control revealed he was one of several riders to receive a ride-through penalty; as he did not make it in within the allocated time, he was black-flagged.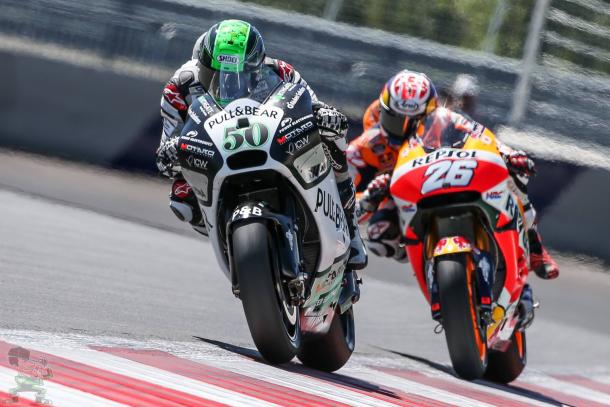 This meant that Laverty became the highest place independent team rider. He was being chased by several other riders when after five laps he encountered some technical issues with the bike. He lost time trying to fix them and as a result fell to eleventh. This is where it all started…
The battle commenced…
Laverty became enthralled in a battle with Octo Pramac Yakhnich Ducati rider Danilo Petrucci for eleventh place. It was intense as they switched places several times, the two even came into contact, but as they say… "rubbing is racing".
The battle continued right down to the final lap, but then as they approached the end of the race, Petrucci hit him again sending the Ducati rider off.
He lost everything; he picked up his bike as quick as he could and re-joined the race but crossed the line in last place. Petrucci went on to take eleventh and claim five championship points.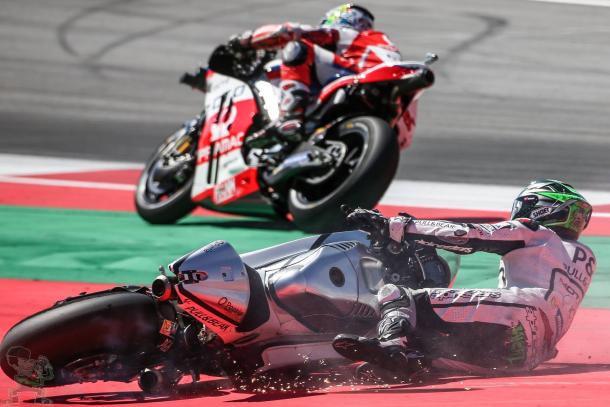 Problems with the tyres the issue on the Pull & Bear Aspar Ducati
Laverty admitted he "got a terrible start" but then he "made up some places on the early laps". He experienced "a lot of spinning" at turn five of the track "followed by a huge amount of chatter" which he thought "might have been an electrical problem".
Having analysed the data he said, "It turns out the problem was with the front and rear." The issue meant he "lost a lot of time" and explained that was when he "dropped back". In an attempt to "salvage some points at the end" he found himself "fighting for eleventh on the final lap with Petrucci".
Laverty felt Petrucci 's riding was too aggressive
The outspoken Irishman, who already scolded Ducati Team rider Andrea Iannone at the end of qualifying, felt that in his opinion Petrucci was "riding more than aggressively" and that he thought it "was too much".
He identified that "at turn three he rode almost inside" of him "instead of overtaking". After this Laverty said, "He hit me at the apex and then I repassed him on turn four".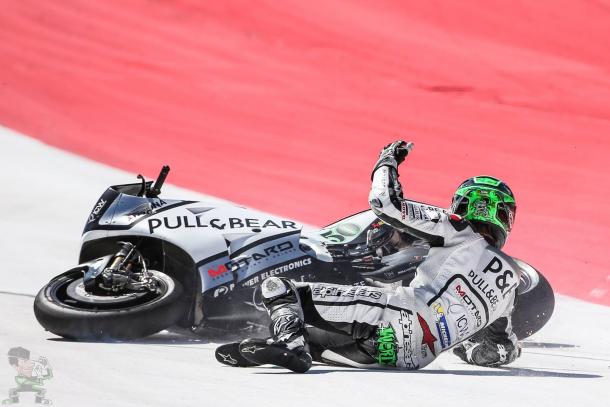 Laverty unhappy with the Italian
Towards the end of the final lap Laverty said he "defended the line on the final corner" this is when he said the Italian "did the same thing". Explaining the incident he said that Petrucci came up on the inside and that it when he crashed.
Laverty said, "I'm not happy because it happened more than once from him." He was annoyed as it had "cost me eleventh place" and he knew they "worked hard this weekend for someone to ruin things for us 200 metres before the line", and he was extra annoyed saying, "And all for a single point."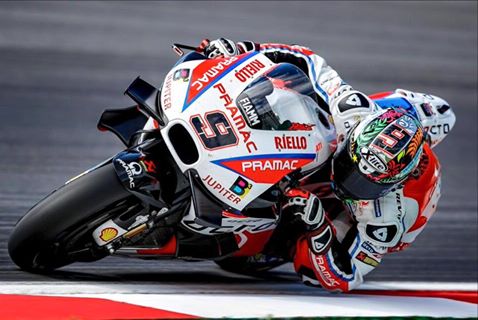 Petrucci apologised immediately for his actions
In Petrucci's statement he wasted no time in admitting to and apologising for his actions towards the Irish Ducati rider. He said, "First of all I want to apologize to Eugen for hitting him." Trying to justify his actions he said, "I did not want to pass him, I was trying to attack."
This is when, he said, that he "lost the front" which meant he "had to leave the brakes". He apologised again saying, "I'm really sorry."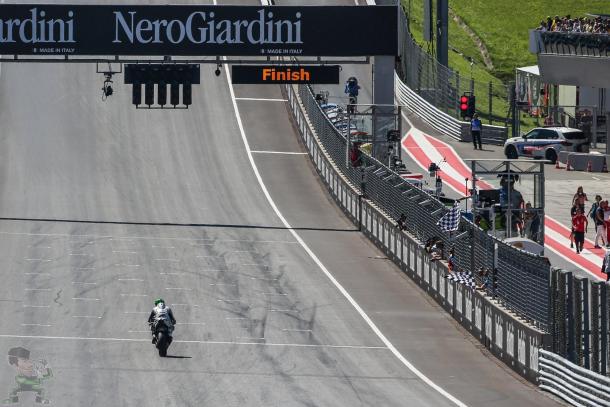 Petrucci glad the meeting is over
It was a disappointing end to a "very difficult weekend" for the Italian who said he "never found the right setup". Speaking about the race he said the "pace was not as bad" but he admitted he "did too many mistakes in the first few laps."
The Ducati rider said, "Thank God this weekend is over!" He mentioned that "Brno is in a week" and that he "can't wait to run!"
The five points he would have gained would have left him on 58 points, but instead he is 53, equal to Scott Redding (Octo Pramac Yakhnich Ducati) and he is eleventh behind the British rider. Petrucci is eighteenth woth 29 points (he missed several rounds of the season due to a broken hand after the Qatar GP).