Surprising is probably the best word of describing Red Bull Racing's 2016 Formula One campaign thus far. Surprising in that it has been a lot more competitive than expected. Surprising in that it is the best placed team to take the fight to Mercedes in 2017 and onwards.
After a troubled 2015, and divorce and then remarriage with Renault to supply Power Units, going into 2016, Christian Horner expected the junior team Toro Rosso to be ahead, until at least this point in the season. He was wrong. Currently Red Bull sit in P2 in the constructors, 159 behind Mercedes, 14 ahead of Ferrari, and 211 clear of Toro Rosso, in P6.
There's two reasons for this. Renault have got their mojo back, and significantly improved their Power Unit, although Red Bull run it badged as Tag-Heuer. Secondly, is the (current) driver line-up of Daniel Ricciardo and Max Verstappen, whose rivalry is pushing the team forward.
It's not been all plain sailing though, with the harsh demotion of Danill Kvyat back to Toro Rosso, proving controversial, although the promotion of Verstappen thus far has been the right one. In Monaco, Ricciardo was cost a likely win when an uncharacteristic pit-stop error delayed him 13s. Coupled with his Barcelona frustrations, where of course Verstappen won, the battle for supremacy at Red Bull begun almost immediately and is sure to carry on.
The Car
The RB12, as you'd expect, is probably the best chassis on the grid. Adrian Newey has his mojo back, and the car was immediately quick, with Ricciardo claiming fourth in the opening three races, and Kvyat claiming the first podium of the year for the team in China.
In Spain, Verstappen's performance was incredible, nursing his sensitive Pirelli medium tyres 31 laps to the flag, ahead of Kimi Raikkonen. The best performance of the car though, so far, has to be in Monaco Qualifying. Ricciardo was immense, and no-one got near to him as he eased to a maiden pole.
Strong performances at power tracks such as Canada, Austria, and Britain highlight the strength of the overall-package, and improvement in straight-line grunt from 2015. The car came alive in the damp conditions at Silverstone, where Verstappen pulled off the move of the season so far on Nico Rosberg.
However, on more than one occasion, the car has struggled to 'turn its tyres on'. This means the car has struggled to generate heat in its tyres and has not been able to push on them. This happened in Russia, after Kvyat's opening lap issues affected both cars, and in Azerbaijan, on a off-weekend for the Milton Keynes based team.
The haul of eight podiums and string of fourth place finishes in the opening 12 rounds, and 256 points hauled is more than the team were expecting, which will breed confidence on the run-in to Abu Dhabi in November and for 2017.
Rating: 8/10
Daniel Ricciardo
'The Honey Badger', is back after a tumultuous 2015, scoring just two podiums. Finishing fourth five times in 12 races, represents Ricciardo's 2016. So near yet so far. Robbed of a likely podium in China, when the Pirelli went bang, he was unhappy at being put on, ultimately, the wrong Spanish strategy. But it was his Monaco heartbreak that stung the most.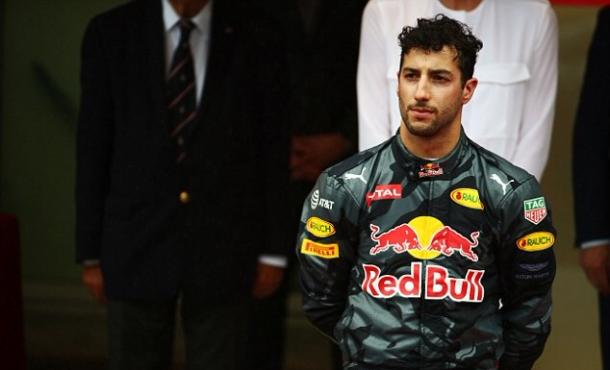 A break-down in communications meant no dry-tyres were available as the team fumbled to find them, rendering his magical in-lap redundant and handing Lewis Hamilton 25 points. He remained off the podium until a stellar drive in Hungary saw him rewarded with third, before a solid second in Germany capped off an encouraging first half.
Since he and Verstappen were paired, he has hauled 87 points, to Verstappen's 102, although qualifying is much more favourable to the Aussie. After thumping Sebastian Vettel in 2014, Ricciardo was regarded as the next-big thing. Getting beaten by Kvyat in 2015, was a dent, as is for any teammate.
Overall though, Verstappen is trailing by 18 points, 133-115, equivalent to a P2 finish. That, should for the time being keep the smile on Ricciardo's face.
Rating: 8/10
Max Verstappen
Just 24 races into his career, Max Verstappen broke a record that will stand the test of F1 time. The youngest ever race winner. His promotion before Barcelona caused a lot of controversy, but since then he has answered the best way possible on track.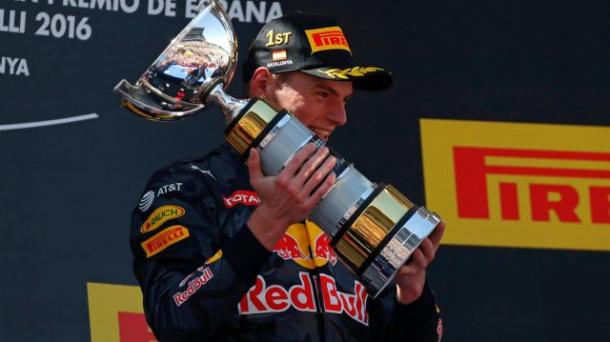 Not afraid of reputations, Verstappen, by doing it his way, is in the frame to become one of the greats, already being compared to Ayrton Senna and Michael Schumacher, with 10 titles, 132 wins and 133 poles between them, that's not bad praise at all.
He is not arrogant, but supremely self-confident. His style, perhaps goes too far sometimes, as it did in Hungary when he moved across Raikkonen in a braking-zone causing contact to be made. (Not that Senna or Schumacher's driving styles caused ripples or anything)
An off-weekend in Monaco, and three shunts in the weekend, was his worst performance of the season so far, although at Toro Rosso in Australia, he threw away a lot more points, by focussing on Carlos Sainz and not his own-race, which included a spin.
Qualifying is an area to improve, only out-qualifying Ricciardo once, in Britain, although his move around the outside in Germany at the start raised a few eyebrows.
The below rating takes into account his time at Toro Rosso earlier in the season.
Rating: 8/10
Goals for the rest of the season
Two main goals for Red Bull. Keep a lid on their drivers, as it is soon to boil over at some point, and keep Ferrari at bay for P2. In the current circumstances, and track-record both of these are achievable. If Red Bull can finish behind only Mercedes in the constructors, barely a year after threatening too pull-out of F1, then for the team and sport, that would be surprising.