After a long and protracted takeover of the Enstone based Lotus team at the end of 2015, there were no illusions that Renault would simply arrive back in Formula One and replicate the success of 2005 and 2006, when with Fernando Alonso they won back-to-back title doubles.
For starters, the 2015 Lotus had had minimal development, and the uncertainty around the takeover meant that the 2016 car would also be affected, with development not being started until quite late in the year.
Coupled with the fact that a Renault Power Unit had to be squeezed into a chassis designed for a Mercedes PU, ambitions for the French manufacturer were realistic.
2016 was to be used as an elongated test session for the team, with development being brought to the RS16 chassis throughout the year as the engine team in ​Viry and the chassis team at Enstone got accustomed to each. Points finishes were expected as well as reliability.
So far, Kevin Magnussen and Jolyon Palmer have spent the majority of their second and first seasons, respectively, in F1 near the back of the field, although Magnussen hauled six points by finishing seventh in Russia. The road will be long, but Renault will get there.
The Car
If April's Chinese Grand Prix is taken as an example and Red Bull Racing as a point of comparison, then the chassis deficiencies are plain to see. Whilst Danill Kvyat and Daniel Ricciardo finished P3 and P4, the Renault's trailed home 17th for Magnussen and 22nd and last for Palmer. As the two teams have the same engine, the positions were entirely down to the chassis.
Palmer put it down to us "trying some things" in car setup that threw the team off course after a promising P11 and P12 finish in Melbourne. Aside from Magnussen's foray into the Russian points, the car has routinely finished in around 13th-16th place in races.
Palmer has been hit with the most unreliability issues, with a DNS in Bahrain, and engine and gearbox failures in Canada and Britain. The only double DNF was in Monaco.
Renault chairman, Carlos Ghosn was under no illusions as to how hard 2016, stating "we know we are starting with a handicap compared to the winner in F1", before adding "we are here to compete at the highest level, and win". The question is: when will Renault start to compete at the front, not if.
Rating out of 10: 6
Kevin Magnussen:
Second chances in Formula One for drivers are rare, no matter how talented they are. That's why Kevin Magnussen is very lucky after being dropped by McLaren in 2015 – on his birthday. The talented Dane can, in part, thank the failing oil prices globally for his seat, as ​Pastor Maldonado was originally scheduled to retain his seat, but the funds dried up.
Magnussen knew that he would need to make the most of this chance and so far has proved himself highly capable and determined – although his relaxed attitude out of the car, has had a negative impact with the Renault top-brass.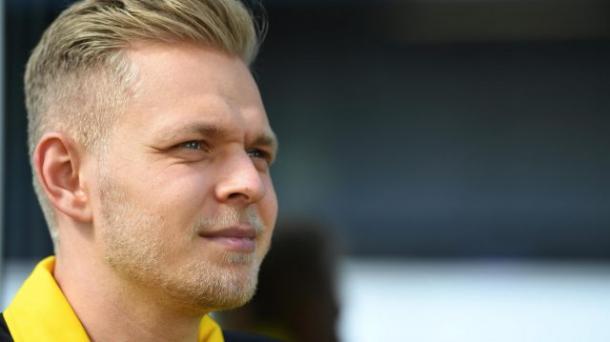 His drive in Russia was standout, after qualifying P17, he avoided the first lap melee and was able to keep faster cars behind to haul Renault's first points as a works team since Abu Dhabi 2010. But that's as good as it's got so far, with a pair of 14th place finishes, in Azerbaijan and Austria his best results since.
On Saturday afternoons his pace is clear, with a current 8-4 lead over Palmer, with a 4-3 lead over Palmer on Sunday when both cars have seen the chequer.
A solid season so far for Magnussen who will be hoping to cement his place for 2017 and onwards.
Rating out of 10: 7
Jolyon Palmer:
A season spent as reserve driver, and 13 FP1 sessions in 2015 meant that Jolyon Palmer had a considerable advantage over his fellow rookies, Pascal Wehrlein and Rio Haryanto, both of Manor heading into the new campaign. The 2014 GP2 champion became the 160th Brit to race in F1 in Melbourne, with a credible P11 finish to his name.
April was a torrid month for Palmer with the Bahrain DNS and P22 finish in China. Having signed a one-year deal, the pressure was already on, and a costly crash on the safety car restart in Monaco wasn't exactly advisable.
However, since Austria, the intra-team momentum has slightly swung toward Palmer, excluding the rather forgettable British GP. Hungary was Palmer best drive of the year, with a solid performance all weekend carrying him to P10 with a handful of laps left, before a spin at T4 cost him two places. Disappointing yes, but promising.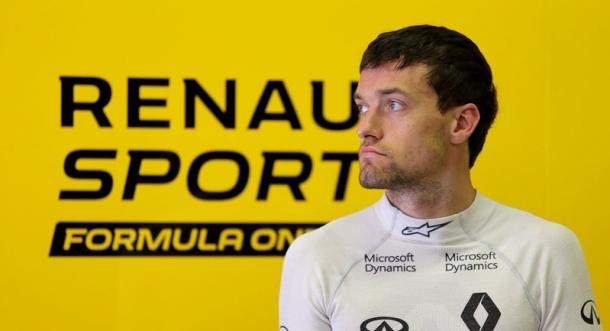 Palmer could be the one under threat from a new driver in 2017, with the announcement of the driver line-up for the future coming in early September.
The best thing he can do is to continue to put his head down and improve. Trying to level the 8-4 deficit in Qualifying is key, and also breaking his points duct would show Renault, and other teams, that he belongs at the pinnacle of motorsport and he can be counted on to deliver the goods.
Having worked so hard to get to F1, Palmer, and his father ​Jonathan, won't want his stay to be limited to a solitary season.
​​Rating out of 10: 6.5
Goals for the rest of the season
Currently ninth in the standings, it is unlikely that Renault will chase down Haas in eighth, who have 28 points, and be caught by Manor, in tenth with one. Therefore, continued development of the overall package is crucial. The actual chassis itself should be the centre of the team's focus, as Red Bull's exploits with the same engine, show how much improvement has been made there.
The work put in between now and 2017 will determine just how long it will be before Renault are once again on top of the Formula One world.