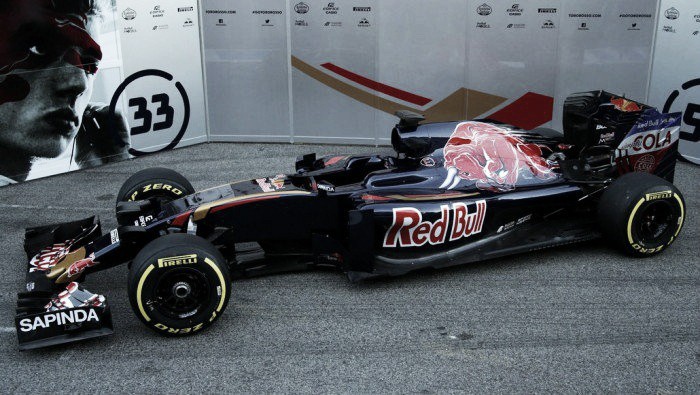 Scuderia Toro Rosso are now an established team in F1, who through sheer determination and will-power have shaken off the moniker of a Red Bull B-Team, despite the strong and clear links between the two.
The team design their own chassis, the 2015, STR10 being rated as one of the best on the grid and follow their own development path, a far cry from its early times in F1, when it effectively used a year-Red Bull chassis.
Last year, with the youngest line-up in Formula One history, Carlos Sainz and Max Verstappen, the team hauled 67 points and seventh in the constructors – their best ever season. Half-way through 2016, they have accumulated 45 points, and are on course to better their record haul.
The Car:
The STR11, designed by James Key, heralded as the new Adrian Newey, is powered by the 2015 Ferrari engine. As the Red Bull family split from Renault in 2015, the team sought a new deal and the only offering available was the 059/4 unit. They will reunite with Renault for 2017.
An evolution of the STR10, the car has proved to be quick on all types of circuit – high speed, high downforce and a mixture of both, with only Russia, Azerbaijan and Germany being pointless afternoons for the Faenza based outfit.
However, despite all the good work done on the chassis front, the fact that the team are powered by a year old Ferrari unit makes them vulnerable. Due to the significant revisions on the 059/5 power unit of 2016, Ferrari received FIA permission to supply the '15 version.
The team expected that at the start of the season, they would be competitive – and qualifying P5 and P7 in the season-opener in Melbourne highlighted that. However, as the season has progressed the team has dropped back. Their PU will not be upgraded at any point in '16, and so how Ferrari left it at the end of '15 is what Toro Rosso have to make do with.
Such circumstances are unfortunate on the excellent chassis, but still some stand-out results prove just how good the car is, with Sainz being the star so far, with solid points throughout the season. The team could struggle toward the end as better funded rivals overtake it, in chassis development as well, but the STR11 has thus far proved to be a dependable and mostly reliable offering.
Rating out of 10: 7.5
Carlos Sainz:
It is easy to forget that Sainz actually out-qualified Max Verstappen 10-9 in 2015, and only a spate of unreliability problems cost Sainz from being a lot closer in the standings, 49 points to 18.
The Spaniard's results in 2016 so far have been extraordinary and has been one of the stars of the season, if not getting the attention he deserves, because of Verstappen's exploits both at Toro Rosso and Red Bull.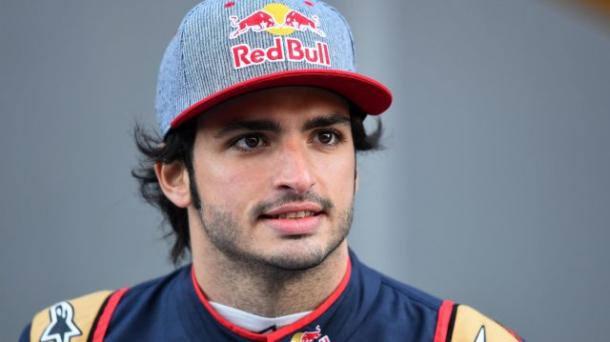 In total, both his teammates, Verstappen and Danill Kvyat have out-qualified him five times, whilst he has done so on seven occasions. He currently sits on 30 points in 10th, having sorted the unreliability issues, for the most part.
His drive to P6 in Spain was spectacular, having run in P3 at the start. Eight seems to be his favourite number, having finished there and hauled the resultant four points on four occasions, including three in a row in Austria, Britain and Hungary.
It is unlikely that Sainz will ever get promotion to Red Bull whilst Ricciardo and Verstappen are there, and so it is possible he may look elsewhere for a chance to be World Champion, something he is most certainly capable of. There are currently no big seats available for 2017, but Ferrari could have an opening for 2018. If he carries on like he is doing, the call could soon come…
Rating out of 10: 8.5
Danill Kvyat:
It is hard not to feel for the likeable Russian. He claimed a podium for Red Bull in China, yet barely three weeks later was being demoted back to the junior team, to make way for Max Verstappen from Spain onwards. To rub salt into the still gaping wounds, Verstappen then won the race, in Kvyat's car.
Danill Kvyat is a great driver, no question of that, having won the GP3 championship in 2013 and being promoted to Red Bull for 2015 after Sebastian Vettel jumped ship, but with the extreme talent of Verstappen and the threat of losing him to Mercedes or Ferrari, Red Bull's talent chief Helmut Marko, had to act, and the Russian was the fall guy.
Prior to his demotion, he had scored 21 points from four races, although he Did Not Start in Australia. Struggling to turn the tyres on in Bahrain, he eventually finished P7, after an excellent final stint.
The podium in China was a deserved result, although if Ricciardo hadn't got a puncture, he might've taken it. Then came the bad as it gets Russian GP, where he punted Vettel out on the first lap.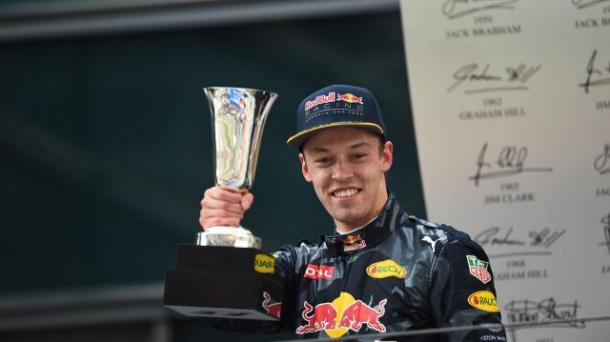 The reasoning given was to "allow him to regain his form", and to ease to spotlight on him, but in reality there is no chance his demotion will ever be reserved.
A fastest lap in Spain, and 10th place was consolation whilst Verstappen was busy winning. Since then, only a 10th in Britain has been his ventures into the points, whilst unreliability and his bad mental state have consumed his season.
In Germany, after qualifying over 1second down on Sainz, he was visibly close to tears and just broken, having taken on the appearance he wore when he broke into F1, just two and a half years ago. Chances are he will be replaced by Pierre Gasly for 2017. A break from Red Bull and complete fresh start could just be what he needs.
Rating given takes into account time at Red Bull in the first four races of the season.
Rating out of 10: 7
Goals for the rest of the season:
To try and keep ahead of McLaren, just three points behind in the championship. Aside from that, to reassure Danill Kvyat of his capabilities and talent is a must. The figure in Germany was about as far as is humanely possible from China, and isn't deserved. An on-form Kvyat can race against anybody and will be key on Toro Rosso's fight in the constructors.