Say what you will about McLaren-Honda in 2015, but at the end of the day, it simply wasn't good enough. Not for a team with 182 victories, eight constructor titles and 11 driver crowns. For a magnitude of reasons, it wasn't good enough, as chronic unreliability and severe lack of power limited Jenson Button and a returning Fernando Alonso to just 27 points and ninth in the table. There was no way around it. 2016 had to be better.
The problem was not with the actual engine itself, but the Energy Recovery systems, (ERS) of the Honda power unit. At power tracks such as Canada, Austria, Spa and Monza the team were Q1 eliminees, and often received massive grid penalties, including a combined effort of 105 in Belgium.
But after a year in the sport, and learning what needed to be done actually on the track and not the dynos, expectations on Honda were increased massively going into 2016. There was even talk that if Alonso, who is committed to the project to finally win that elusive third world crown, was not happy with what he drove in pre-season, he would take a sabbatical.
Pre-season was promising for the team, with Alonso and Button happy with the improvements made and feeling that they could regularly challenge for points, and even an occasional Q3 appearance. Heading to Melbourne, expectations were high for the season as the lights went out.
The Car
After Peter Prodromou returned to McLaren from Red Bull to spearhead the chassis development programme, the '15 MP4-30 and the '16 MP4-31 have both shown improved performance. In 2013, the ​MP4-28 had too much downforce and was difficult to drive, and the 2014 MP4-29 was too conservative a design. Button's comments that "it's ok in the twisty bits" during last year's Mexican GP highlight that.
P12 and P13 on the Australian grid, showed just how much progress the team had made, after its back-row start 12 months prior. Alonso's horror crash and bad luck meant that the team left pointless but were encouraged.
On another power track, Bahrain, Alonso stand-in Stoffel Vandoorne finished P10 and scored the first point of the year, with a further nine being added in Russia, before a third points scoring race with P9 in Spain for Button.
As the PU was still a little down on the Mercedes and Ferrari, Monaco represented the best chance to see what the chassis was capable of. A P5 and P9, in difficult conditions showed the promise of the car, as did a strong practice showing in Azerbaijan.
After not making a single Q3 appearance in 2015, the car has proved itself more than capable of that in 2016, although when it has done so it usually qualifies in near the back of the top 10.
Austria was a disaster in 2015, but Button produced perhaps the best weekend of the partnership so far. A surprise P3 in tricky qualifying conditions translated to a strong P6 come Sunday for Jenson Button.
At half-way the team have hauled 42 points, 15 more than in the whole of 2015, and are seventh in the constructors, three points behind Toro Rosso and favourites to claim sixth.
Honda always said that the focus was on 2016. This meant it was deliver or bust. The progress has been promising and the team will be hopeful to kick on the home straight.
Rating out of 10: 7
Fernando Alonso
Having admitted he wasn't driving on the limit in 2015, Alonso has once again found the mojo that puts him alongside Hamilton and Vettel in the top three drivers on the grid, so much so that after his smash in Australia, when he was ruled out of Bahrain on medical grounds, he did push-ups in front of the medical team to try and convince them to let him race. It didn't work.
In Russia, en-route to P6, he "to have some fun", turned the PU up to full whack to see what he could do for a single lap, something he wouldn't have dreamt of twelve months previously. P5 in Monaco was a just reward for a well-driven race, before the bad-luck hit, with four no-scores in a row.
Having comprehensively out-qualified Button all season, 8-3, Alonso has his mojo back. After a weekend in Hungary that saw him finish seventh in every single session, there's only one possible rating VAVEL can give him.
Rating out of 10: 7.5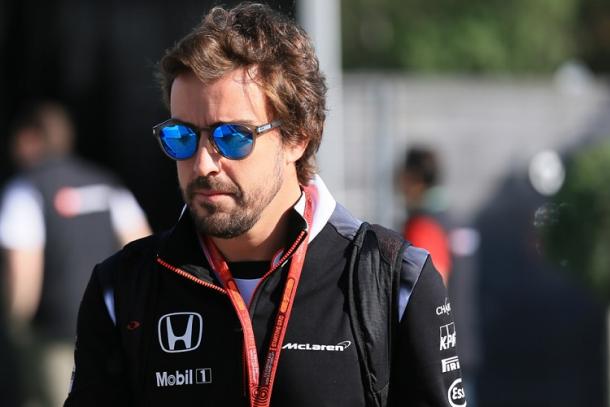 Jenson Button
After receiving reassurances that the 2016 package would be better, Jenson Button agreed to a 17th Formula One season, one which in Malaysia in October will see him reach 300 grand prix, alongside only Rubens Barrichello (322) and Michael Schumacher (306).
Five points finishes, and two standout drives have made it an excellent half-season for the 2009 world champion. Austria, where he was run comfortably in P2 before a highly credible P6 finish, was his best performance since Belgium in 2012, and eighth in Germany, was a good way to end his first 12 races, with a total of 17 points.
However, despite his strong race performances, qualifying has been a bit of a struggle. Well-beaten so far by Alonso, getting out-qualified by Vandoorne on his debut wasn't exactly the best thing to do.
There is much speculation that Vandoorne will replace Button for 2017, but his strong performances so far, mean that there will be no shortage of takers should his seven season stay at Woking come to an end.
Rating out of 10: 7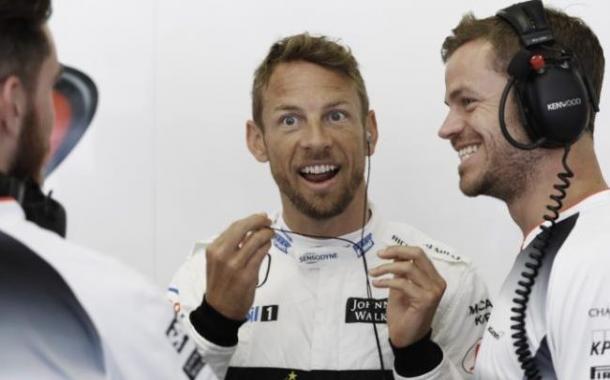 Stoffel Vandoorne
The young Belgian, the reigning GP2 champion, is all set for promotion to McLaren for 2017, alongside Alonso. In Bahrain he was given an opportunity to show what he could do, making his debut as Alonso was ruled out.
P12 in qualifying was a hugely credible result, especially as Button was only P14. A strong race, which included a memorable overtake of Sergio Perez around the outside capped off a fine debut, topped off with his maiden point. Reserve driver duties and Super Formula in Japan will keep him busy for the rest of 2016, before as expected, the promotion he deserves is given.
Rating out of 10: N/A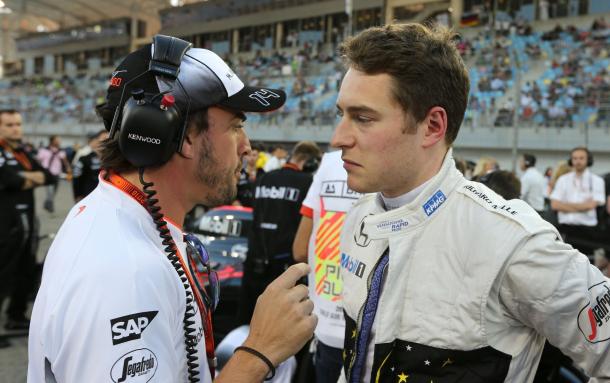 Goals for the rest of the season
The team's focus for the rest of the season should just be trying to score as many points as possible and continuing to develop the chassis before the new complex 2017 aero regulations come in force.
McLaren should benefit from the new regulations, and a third season with Honda, and unlimited engine development, could see the team once again challenge for the podium and wins.
They always said McLaren-Honda, not McLaren and Honda would win again. The progress made in 2016 shows that it could be sooner than most people expect.