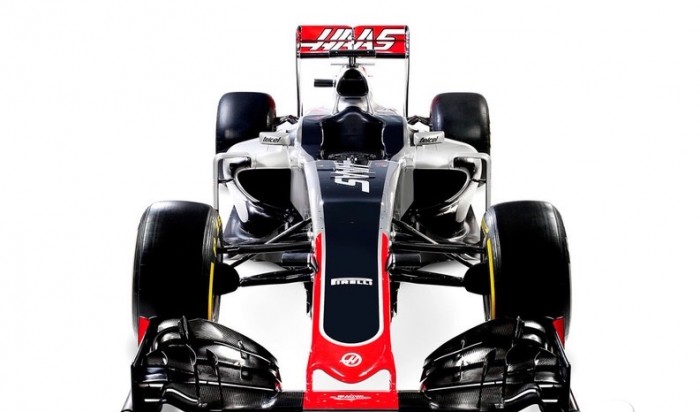 The arrival of Haas into Formula One caused quite a stir. It was good that a new team was entering the sport, the first since 2010, and one with genuine racing instincts, due to Gene Haas's exploits in the US.
It was the manner in which their car was to be built which was the problem. Haas himself quickly aligned his team to Ferrari and forged a close technical link-up with the Scuderia. Not a problem you might think, but the new team would source every single 'non-listed' item they could from Ferrari.
That includes wings, gearboxes, brakes to name but a few, as well as the extensive technical knowledge at Maranello, working alongside figures such as Team Principal Gunther Steiner and former Red Bull designer Rob Taylor.
Many independent teams, Williams, Force India etc… were unhappy at this partnership, and Mercedes even questioned it, as they were worried that Ferrari were using Haas's allocated time in the wind-tunnel. They were cleared but the loophole so extensively used was shut for the future.
The pedigree was there for the VF-16 – Very First One – chassis to impress and the first race in Melbourne would see just how much Haas' clever link-up would work.
The Car
They may deny it, but the Haas is a Ferrari B- Team car. Chassis manufacturer Dallara in Italy have a good track record in delivering solid designs and despite a disrupted second pre-season test, the car and team were confident of maybe a point in Melbourne.
But to achieve six points? That was surely not possible. Well it was as Romain Grosjean, joining the team from Lotus for the season sensationally drove his car to a top six finish on debut, after some clever strategy. He then exclaimed over radio "guys, this is a win for us", before adding "I don't even know where we finished".
If Australia was a dream, then Bahrain was a fantasy. The car came home for fifth place and 10 points, with Grosjean describing the car as "the best I've ever drove".
However, teammate Esteban Gutierrez hasn't had the same luck, still yet to break his duck, with four P11 finishes to his name, and the brunt of the unreliability issues.
Despite Grsojean's eighth in Russia, reality soon set in, as the car development stalled a little as the team get up and running, with a series of finishes outside the points, and a maiden Q3 appearance still on the to do list.
P7 in Austria, put the team on 28 points from 9 races, before a pointless final three races of the first half of the season.
Rating out of 10: 6.5
Romain Grosjean
Leaving Lotus after four seasons there, and finally establishing himself as a top driver, Romain Grosjean's move to Haas was tactical. He one day sees himself in the Red car, whose engines power his current one, however, Kimi Raikkonen being retained for another season wasn't in the plan.
Scoring all of the 28 points so far is plus point to him, having been in the positions to capitalise and then take the opportunities given.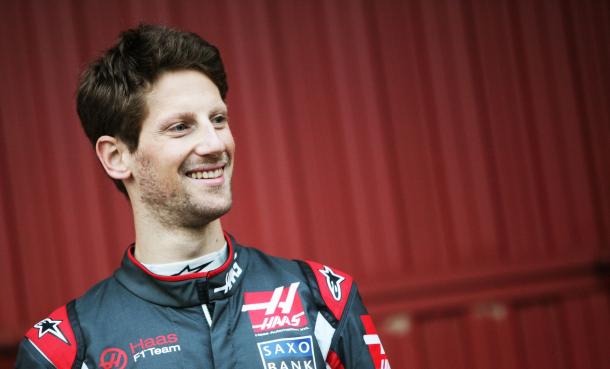 Qualifying has been another strong showing from the Frenchman, with a current 8-4 lead over Gutierrez.
Some frustration crept in during races, such as in China, when the setup made the car a "disaster", with a finishing positon throughout the campaign of around 13th-14th place.
Grosjean's time will come, and should he move up to Ferrari in the future, for the driver once described as "the first-lap nutcase" by Mark Webber, the story would be complete.
Rating out of 10: 7
Esteban Gutierrez
Signed by the team so Ferrari could have a driver in the car, he was reserve in 2015, Gutierrez also allows the Scuderia to try and break into the lucrative mid/South American market.
But to say he is only there for that reason is harsh, he is a talented driver who can hold his own.
Consistency is key, and Gutierrez has had a spate of unlucky consistency in 2016. Only two DNF's, one the accident with Alonso in Australia and PU trouble in Bahrain, have left him to come home in every other race. More often than not in P11. The first outside the points.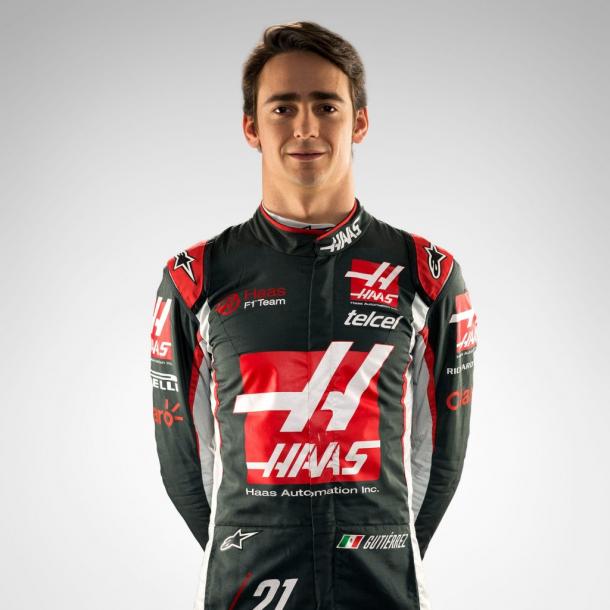 A fever in the mid-season hampered his driving, but still he didn't give in, finishing P13 and P16 in the affected races, Canada and Azerbaijan.
Qualifying has been a problem, only getting the better of his teammate four times, as has his inability to break his points duck for the team. Only in Japan 2013, with seventh and six points has he scored, when he was at Sauber. That needs to be addressed.
Rating out of 10: 6.5
Goals for the rest of the season
Haas himself said he underestimated how difficult it was to get the cars running, but as the team continues to learn, that shouldn't be a problem.
Trying to score as many points as possible and continuing to bed in the new components in the new environment will be the teams main goal between now and Abu Dhabi in November, but they will hope to avoid 'Second season syndrome' in 2017.