Jenson Button has announced that he will not be racing in F1 for 2017, but could return to the grid for 2018. Following on from Felipe Massa's retirement, announced on Thursday afternoon, Button's sabbatical comes as a surprise to many, who expected the 36-year-old to claim the vacant seat at his old team, Williams.
It means that for the first time in the 21st century, a Formula 1 driver line up will not have the 2009 world champion, having been in the sport for sixteen and a half seasons, amassing 297 Grand Prix starts at the time of writing. If he does indeed return for a full season, he will be set to eclipse former team mate Rubens Barrichello's record of 322 starts.
Button is to remain at McLaren in an ambassadorial role, and could return if Fernando Alonso decides to leave the Woking team, after threatening to do so if the McLaren's pace does not improve in the wake of a massive shake up in the rulebook - one would cite it as an insurance policy if Alonso does wish to hang up his racing gloves.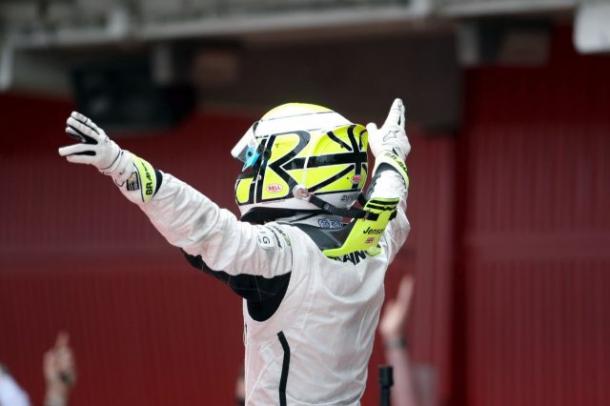 Life in Button yet?
The popular veteran admitted that he came to the conclusion over the course of the summer break, but wasn't ready to say goodbye to the sport entirely - saying it was his "dream to have that rest and have the opportunity to race in 2018" - culminating in McLaren chairman Ron Dennis and Button creating an "innovative" solution; one that allows both parties to keep their options open for the future.
This means that young Belgian and record breaking GP2 champion in 2015 Stoffel Vandoorne will be second driver to Alonso next year, after expressing his interest to break into the sport after a year in Super Formula - Japan's premier open-wheel series. Vandoorne impressed when on debut, scoring McLaren's first point of the year whilst deputising for Alonso in Bahrain after the Spaniard's terrifying crash in Australia, that left him with rib damage.
Button expressed no issues with having Vandoorne inherit his seat, saying that he feels the Belgian is ready for the chance.
"Stoffel has definitely stood out as a driver coming through the junior categories and he has been so well educated learning from two world champions." before adding, "He is in a good position to do well, but apart from that it's complete guesswork."
The young star followed up this flattering statement by bullishly justifying his position.
"I am always up for a challenge and I am very positive about it."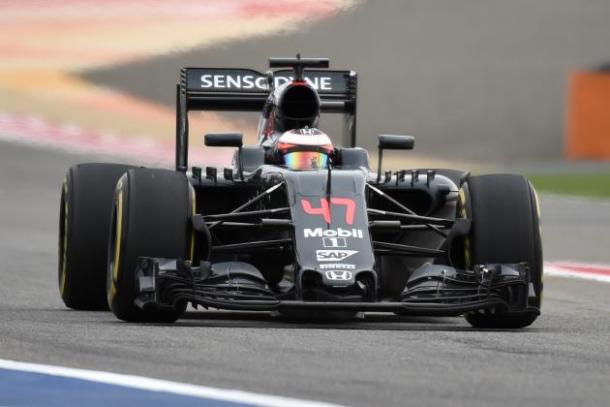 As for the second seat at Williams, it looks to be between Manor's Pascal Wehrlein - who out qualified Button this afternoon at Monza, in a stellar display - and Sauber's Felipe Nasr, who crucially brings sponsorship money through Brazilian banking giants Banco do Brasil.
Dennis reiterated that this was certainly not a retirement, and that Button will be McLaren reserve driver in 2017, most likely along with GP2 driver Nobuharu Matsushita.
"To avoid any confusion, forget the word 'retirement'. Jenson is one of the teams drivers for the next two years." Dennis noted.
"It is a very practical and logical solution that Jenson get his mind balanced and re-established and relaxed and then look at the future."
According to the 67-year-old, Button had turned down the advances of two teams - rumoured to be Williams and Renault - to drive for them in 2017.