Following on from several shrewd signings in recent weeks, Sauber have managed to persuade highly-rated strategist Ruth Buscombe to join from Haas.
The move comes after Longbow Finance's takeover of the struggling Swiss team injected some much needed cash.
A superb CV at just 26
Buscombe, three years a Ferrari employee, left Haas in June, less than eight months after joining the new-found American outfit. The news will come a blow to Gene Haas, who has also lost the services of several Ferrari aerodynamicists for next year, which could prove to be costly given the impending large changes to the rulebook. Buscombe is set to take up a similar role at Sauber as they look to improve on their torrid 2016, a year that has seen them fall behind back marker rivals Manor.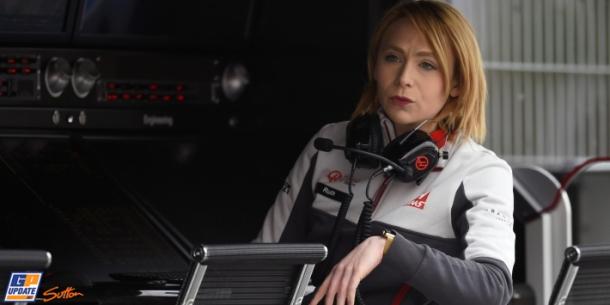 Impressive additions could see Sauber move up from the back of the grid
The English strategist joins Max Verstappen's 2015 race engineer, Xevi Pujolar and new head of aerodynamics, Nicolas Hennel de Beaupreau, last at Lotus, before Renault re-assumed control of the Enstone team last winter. Sauber are still searching for a new technical director, after Mark Smith left the role days before the start of the 2016 season, due to personal reasons.
The 26-year-old has been credited to have inspired both Sebastian Vettel's dominant win at Malaysia last year, a race that handed him his first win for the Scuderia; and Romain Grosjean's 6th and 5th placed finishes in Australia and Bahrain respectively, results that surpassed all expectations for Haas' first two races in the sport.
Sauber will be hoping that these morale-boosting appointments can give them an end-of-season spurt for the final seven races of 2016. Marcus Ericsson and Felipe Nasr are yet to pick up a point this year but a couple of 12th-place finishes suggest they could yet get points on the board before things come to a close in Abu Dhabi.